Hits: 716
Outdoor fabrics differ from indoor fabrics in that they are made to be more durable, and they undergo a chemical treatment process during manufacturing that ensures they will resist stains and mildew. Outdoor fabrics are woven fibers that differ in strength and durability. The primary difference between each type of the most commonly used outdoor fabric lies in the manufacturing process and the fibers that they are made from.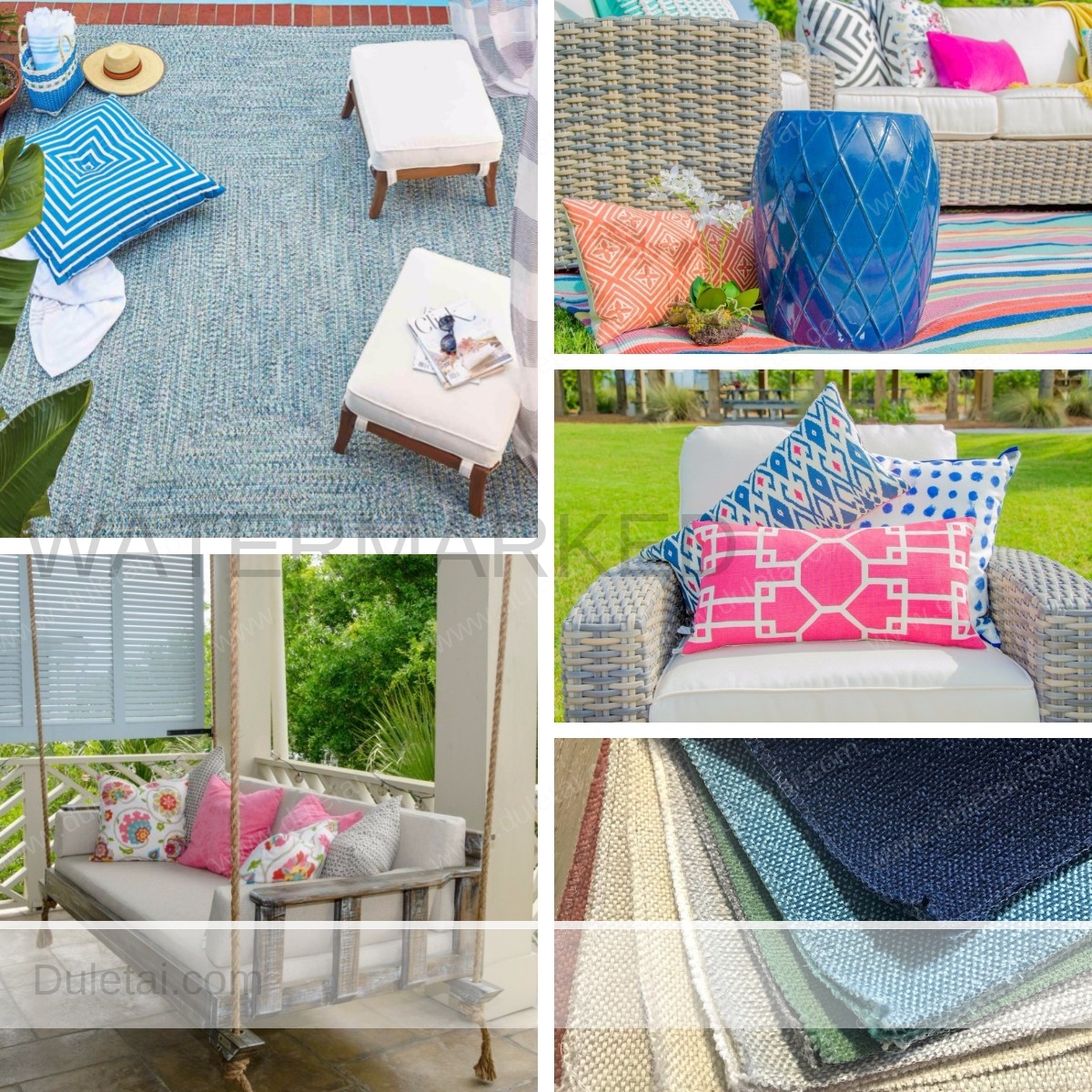 Solution-dyed acrylics are fabrics that are dyed before the yarn is created. Most fabrics begin colorless, and then the fibers are woven into yarn, and the yarn is dyed before it is woven into a fabric. With solution-dyed acrylic, a liquid acrylic solution is mixed with the dye, and then it is formed into a fiber so it already has color before it is spun into a yarn. This process makes it color-fast and water-resistant. Solution-dyed acrylics are soft and breathable like canvas and are commonly used in awnings and patio umbrellas, but a softer, more porous version is also used for outdoor pillows and cushions.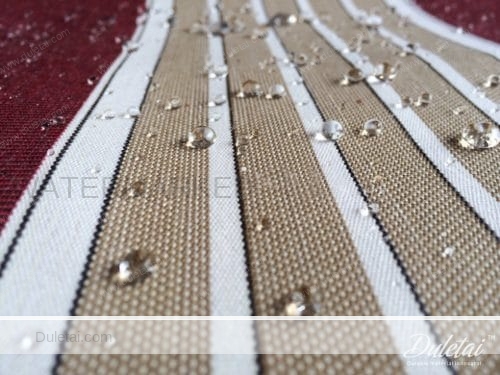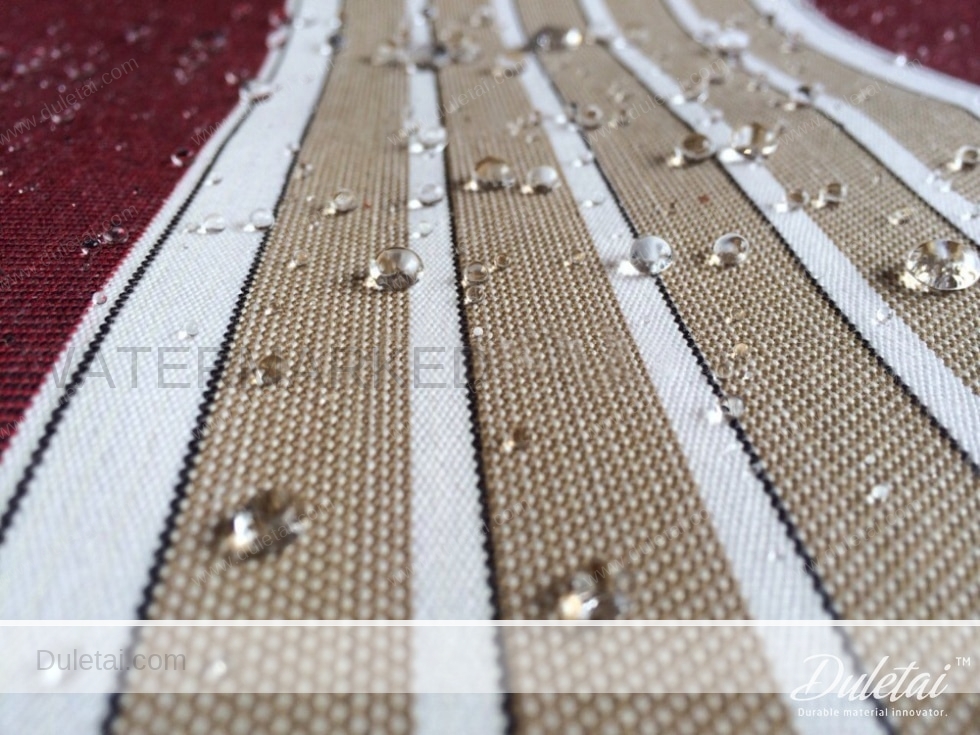 Acrylic is used as a base for many outdoor fabrics because of its durability and resistance to wrinkling, fading, and mildew growth. Polyester shares may of these properties, and the use of both fabrics in one material makes a durable outdoor fabric. To make acrylic-coated polyester, the fabric threads are woven first and then the material is dipped into an acrylic coating to color it. This fabric is also available in cotton-polyester blends, which typically have a more appealing appearance. Acrylic-coated polyester and cotton-polyester blends are typically used to make boat and car protectors but may also be used as patio umbrellas and awnings.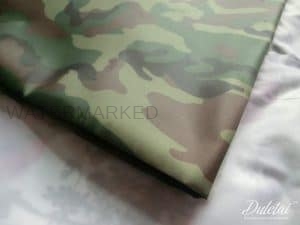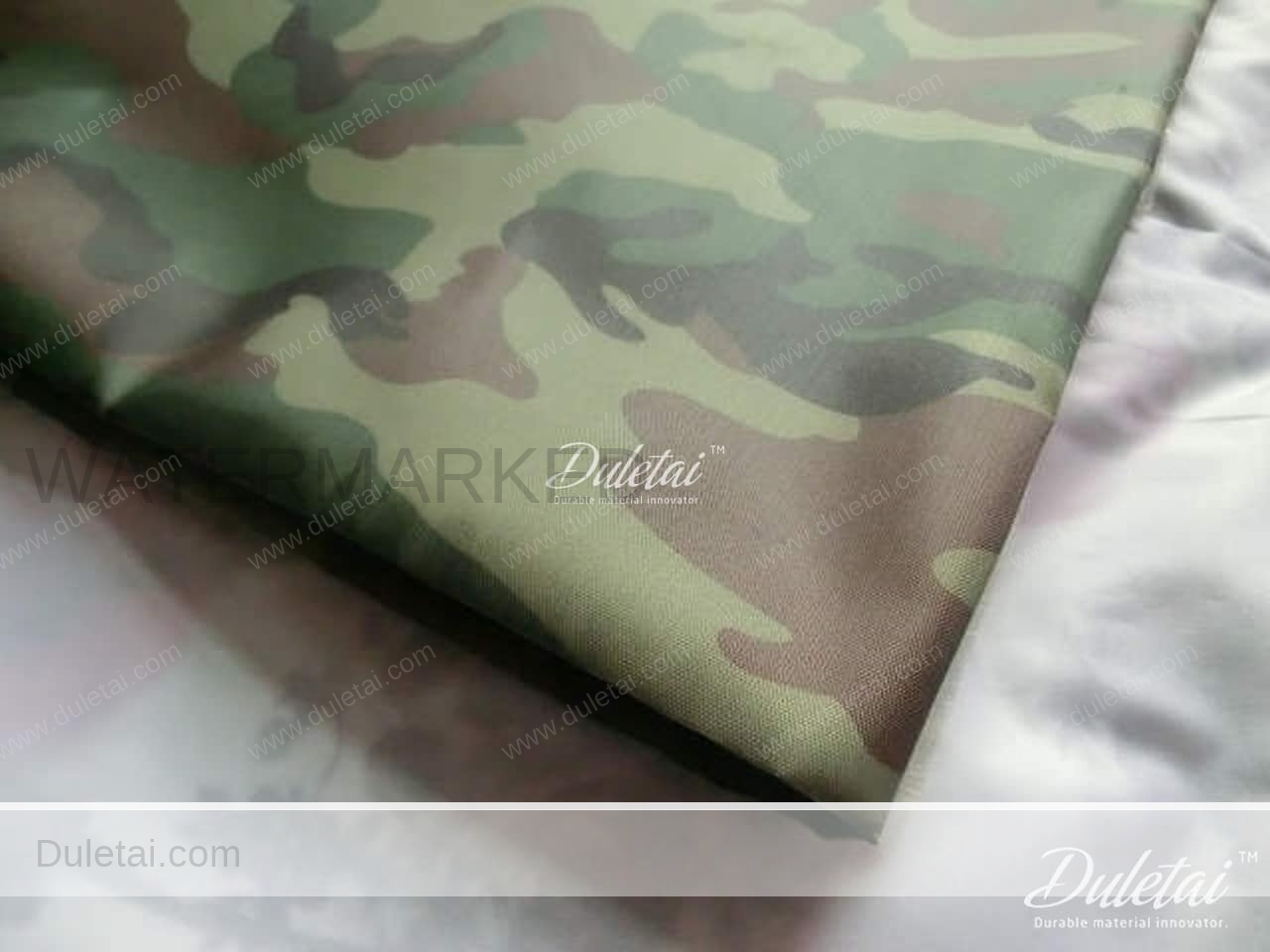 Vinyl-coated synthetic fiber mesh is also referred to as PVC mesh or slingable fabric. It is often used for sling-type outdoor chairs, whose fabric — not the frame — supports your weight. This fabric is strong and does not stretch. Other fabrics, such as solution-dyed acrylic, printed polyester and printed acrylic outdoor fabrics, are not strong enough to cover these types of chairs. Most PVC mesh fabrics are made of vinyl-coated polyester or acrylic yarns, as well as other synthetics such as olefin and PVC, but the composition of materials varies depending on the manufacturer. They make a durable, easy-to-clean, colorfast and strong outdoor fabric that doesn't promote mildew growth.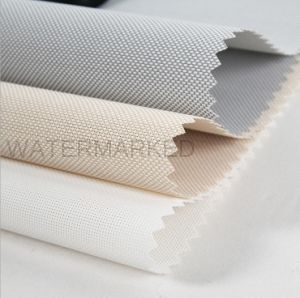 Olefin is a manmade fiber that is typically used along with other fibers to create outdoor fabric blends. It is often used in outdoor furniture and for a variety of other applications, including house wrap, marine coverings and clothing. Depending on its chemical structure, olefin may also be referred to as polyethylene or polypropylene. It is manufactured in a similar manner as polyester and nylon. The chemicals used are melted and fed through a shower-head-like device called a spinneret head to form long fibers. Olefin typically has a smooth texture and is usually solution-dyed. It is a durable fabric that dries quickly and resistant to weathering, chemicals, stains and mildew.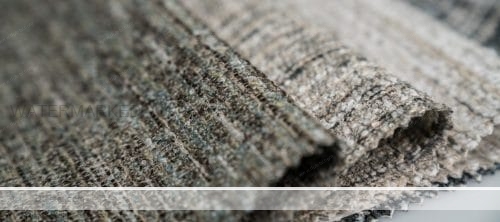 Canvas is a strong, heavy-duty outdoor fabric used to make sails, tents, backpacks, tarps and even canoes. Modern canvas fabrics may be made from a variety of materials but are usually made using cotton or linen. Canvas is also a generic terms used to describe a variety of outdoor fabrics, including polyester, acrylics and blends of these materials. Mold and mildew are a major drawback of cotton or linen-based canvas fabrics because many true canvas materials are made of natural fibers.