Roller Blinds Fabric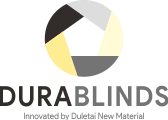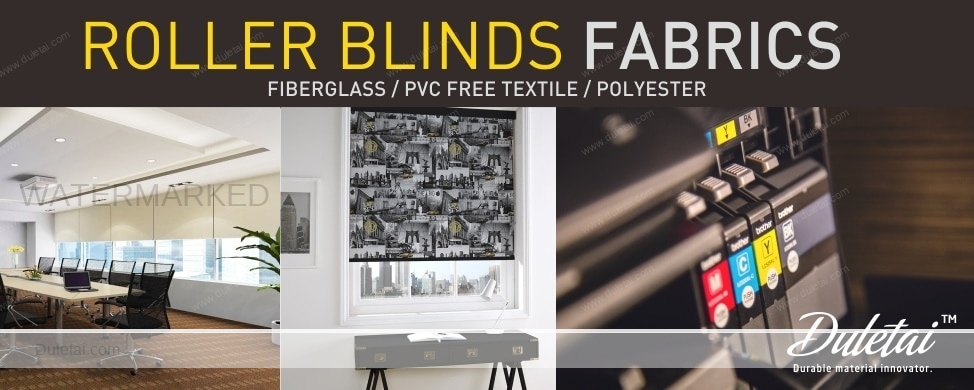 Blackout roller blinds fabric serices @DuraSuntex are hi-tech textile to control sun light or insulate heat like acrylic awning, sunshade, sunscreen and roller blinds. We produce and develop all kinds of window curtain fabrics for different applications like 4 layer blockout fiberglass base window curtain fabric that is similar like Mermet's product and PVC free textile roller blinds fabric that is ideal for home and interior design applications. 
Roller blinds and roller shades are compact and functional with modern blackout roller blinds fabric to suit your needs. Available in a wide variety of privacy enhancing, light filtering and blockout fabrics to complete any room. Without the need for curtains, they too are economical.Blackout roller blinds fabric can make a difference in any room by adding colour, style and texture. With a wide array of colours, patterns, styles and features, roller shades can fit your needs perfectly. Roller blinds fabric range from sheer to blackout, depending on how much privacy and light control you need.
Roller shades add color, style and texture to any room easily and economically. With a wide array of colors, patterns, styles and features, roller shades can fit your needs perfectly. Roller shades "roll up" onto a tube, and are operated with a cord loop, a cordless spring system, or even by remote control, and are available with personalized features like a cassette valance or a decorative bottom hem. These blackout roller blinds fabric have been used successfully in some of the best homes and offices around the world since its launch. This product is perfect for rooms or windows where light control is a factor but you still require full visibility externally during the day.
Following is our blackout roller blinds fabric categories in different technology, click image to view product list for each type: