Hits: 72
Summary: The high quality knife coated PVC tarpaulin stock contains tarps in mixed colors and in different widths and densities for various applications.
China, November 23, 2019 – While Haining Duletai New Material Co., Ltd maintains a ready stock of a variety of industrial fabrics; one can also purchase discarded tarpaulins available in mixed colors from the company. In this tarpaulin stocklots, one can find a variety of tarpaulins with different densities, colors and widths. One can choose from a range of high quality and durable tarpaulins from this collection for their low-cost awning, shading or other applications.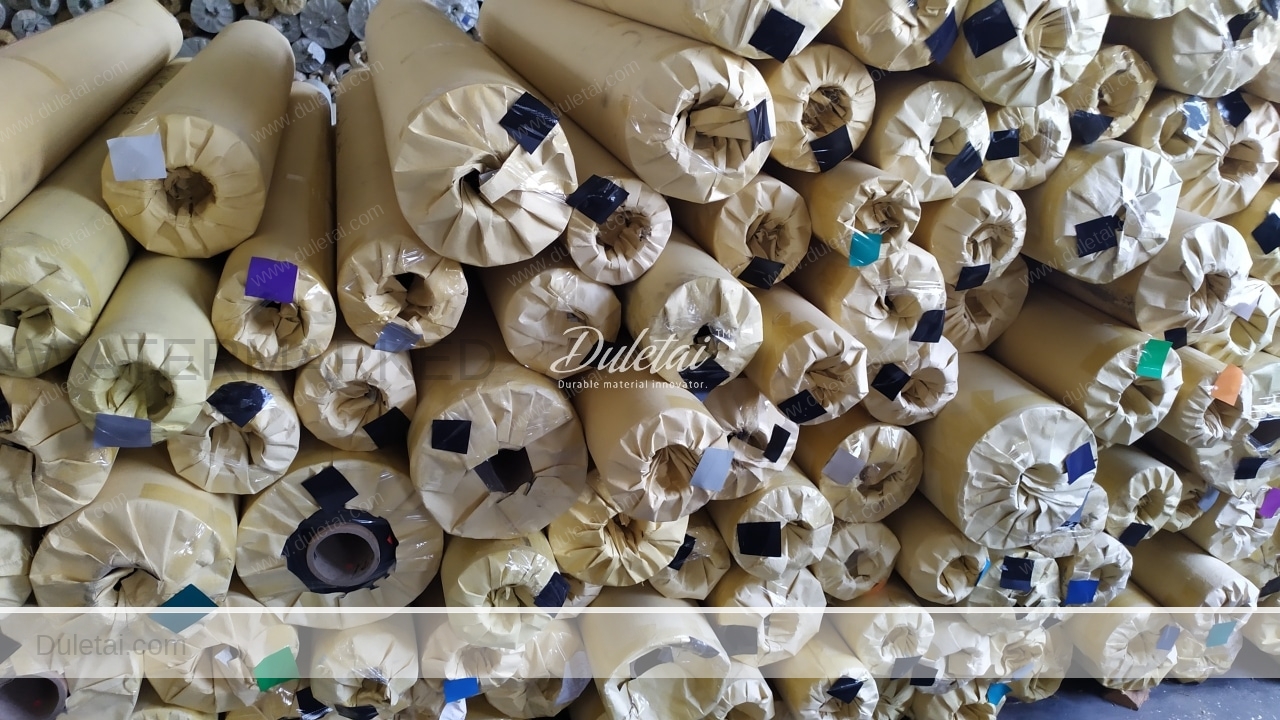 According to the company spokesperson, the knife coated PVC tarpaulin stocklots offers a variety of tarpaulins at incredible prices. These mixed knife coated tarpaulins are available in the weights ranging from 400GSM to 1000GSM. The tarpaulin length can vary from 1.5m to 3.2m. One can easily sort from the stock to choose the best tarp for different applications. New Material Company ships a mixed bag of tarpaulins that are packed in the different color craft papers. The spokesperson states that they sell discarded tarpaulins at throwaway prices in order to save their warehouse space. Clients can thus take advantage of the cost-saving prices and can choose from a stock of quality tarpaulins.
The spokesperson reveals that their tarpaulin stocklots contain B grade or C grade tarps in a variety of colors. These are rejected tarpaulins due to one or another reason, but not because of quality. Thus, one can rest assured of getting high quality tarps from the mix lot of the tarpaulins. The size, color and density of the tarpaulins in the lot can be quite different from each other. The spokesperson states that some of the tarps in this collection could be from a fresh order as well. When tarps are produced in the more quantity than the orders received, the excess part is often included in the stock of discarded tarpaulins. These tarpaulins are made of 100% polyester fabric, and hence significantly durable with an impressive shine. Available patterns are coated, knife coated and semi coated. The common colors available could be red, blue, white, green, yellow and black.
Besides the discarded fabrics, one can also find the polyester oxford fabric in their collection. This fabric is popular for its multi-purpose use and is in great demand from clients around the world. With the basket sort of weaving, the fabric achieves a significant longevity. The fabric is sturdy, while breathable and flexible. The waterproof fabric has a high resistance against abrasion agents and chemical substances. The spokesperson states that the fabric never allows dust particles to settle between its fibers. Thus, it is easy to keep clean and shiny. Made from thicker threads, the fabric has a very high density and is soft, durable and wind resistant. The PU coated textile is lightweight and has an excellent anti-UV property. The company supplies Oxford fabric in rolls of 50m each.