Hits: 573
Today's outdoor fabrics are nothing like the outdoor fabrics of old. Outdoor fabrics have come a long way since barkcloth, oilcloth, and vinyl. We now have a multitude of outdoor fabrics made from superior materials, such as 100% solution-dyed acrylic and 100% high UV-resistant polyester. Not only are there better outdoor fabric materials, but there is also a variety of outdoor fabric styles to perfectly coordinate with your décor, including bright colors, stunning patterns, and intricate textures.
Can I Use Indoor Fabric Outdoors?
Sure, but don't expect your cushions and pillows to last long! Indoor fabric colors bleed when wet and fade easily. Unlike many indoor fabrics, outdoor fabrics are designed with longevity in mind. Outdoor fabrics are made to withstand UV rays, precipitation, pollen, dirt, and mildew. They are easily cleaned by simply brushing off dirt or by using a solution of mild soap and water.
Can I Use Outdoor Fabric Indoors?
Yes! In fact, in many situations, outdoor fabric is probably best. Because it's stain- and water-repellent as well as easy to clean, outdoor fabric is an excellent option for homes with children, pets, and high-traffic areas. And because outdoor fabric is tough against fading, it is great for furniture situated near windows. If you are thinking that outdoor fabrics are scratchy and stiff, that's no longer the case. Many of today's outdoor fabrics feature soft textured weaves and jacquards.
Is There a Difference Between Outdoor Fabric Brands?
Yes. Not all outdoor fabrics are created equally. While the majority of the outdoor fabrics produced today are made of synthetic materials, each brand uses a different manufacturing process or provides a different textile blend. Some of the most popular outdoor fabric types include 100% solution-dyed acrylic and 100% high UV polyester. Because these fabrics are made of synthetic fibers, they are both mildew- and mold-resistant. Each fabric brand carries different warranties on fading. Brands with fabric made from 100% solution-dyed acrylic carry warranties ranging from 5-6 years while brands featuring 100% high UV polyester have a 3-year warranty.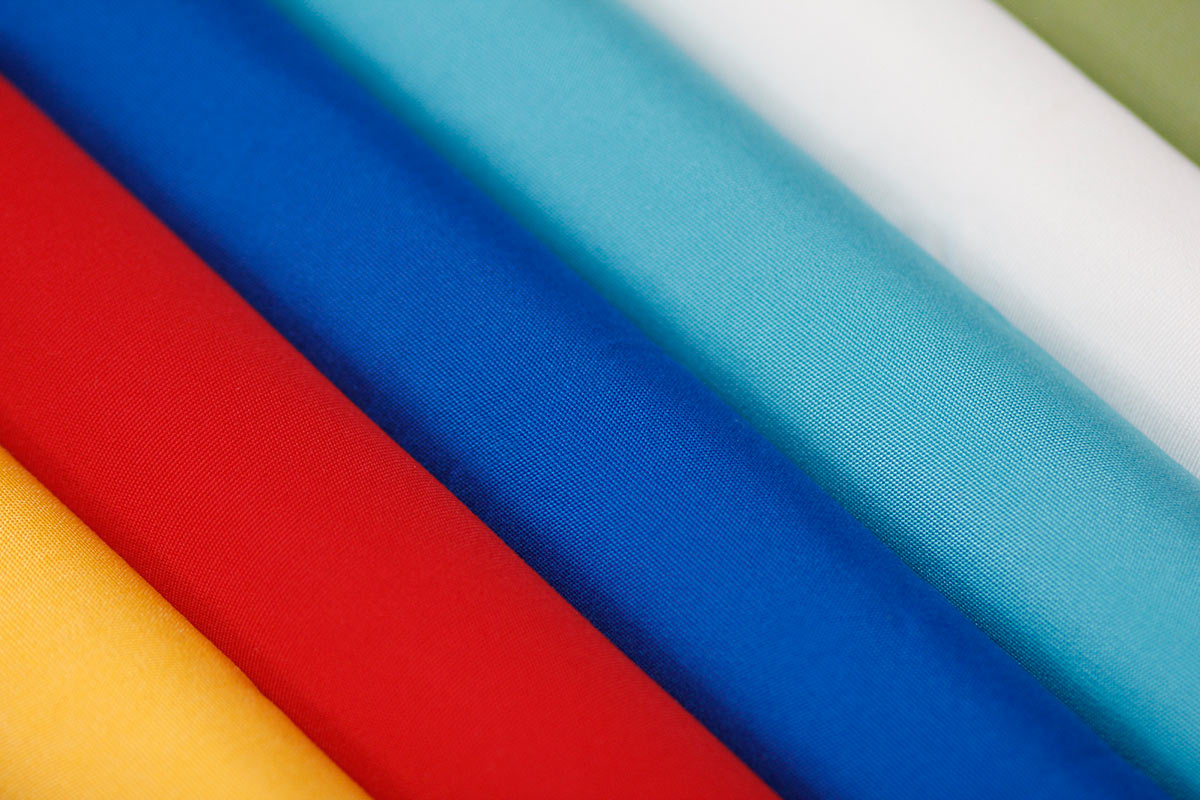 One of the most well-known outdoor fabric brands is Sunbrella, which is made with 100% solution-dyed acrylic yarns. However, other brands, like Outdura, PARA` Tempotest, and Robert Allen Open Air are also made of the same type of material. The manufacturing process of these fabrics is what makes these brands so exceptional. During the solution-dyed acrylic yarn making process, color is added to the acrylic fibers while they are still in a liquid state, giving the fabrics long-lasting color. . Also during production, the fabric is treated with a stain- and water-repellent finish. 303 Fabric Guard replaces this finish if it has been removed after cleaning.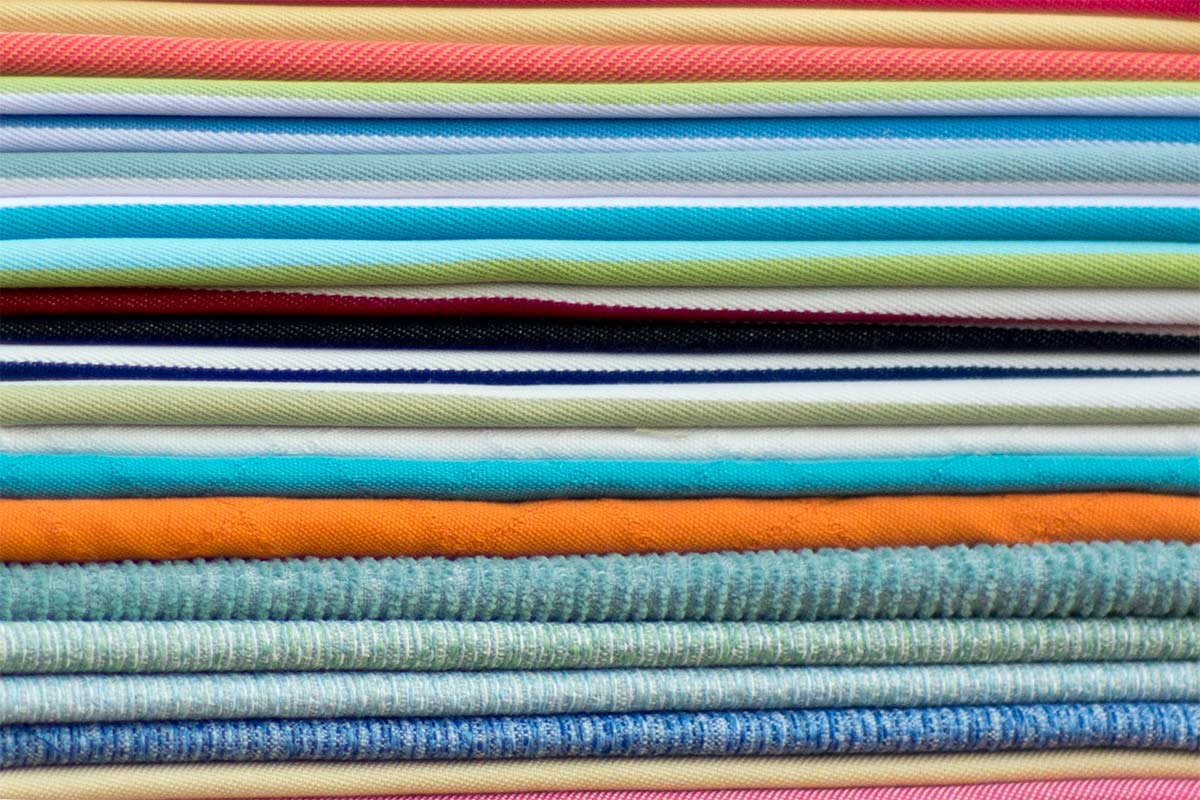 Al Fresco Functional Fabrics are made from 100% high UV-resistant polyester. Unlike many polyester outdoor fabrics, Al Fresco fabrics are not screen printed. Instead, the yarns are woven, creating a lasting design with a higher resistance to fading. Although 100% solution-dyed acrylic fabrics have a better warranty against fading, some Al Fresco fabrics, like the Cabana Stripes and Denims, pass an impressive 117,000 double rubs.
Which Outdoor Fabric Should I Choose?
Choosing the right outdoor fabric depends on how you plan to use it. Solution-dyed acrylic and woven polyester work well for all indoor and outdoor throw pillows and drapes. For cushions, upholstery, or other frequently used items, 100% solution-dyed acrylic and Al Fresco's fabric that passes 117,000 double rubs are best. Anything that will spend extensive hours in the sun should be made with 100% solution-dyed acrylic because of its high UV rating.
Overall, the best fabric is the one you love most. Now that there is a wealth of options, it is easier to find a favorite fabric that is suitable for outdoors.