Hits: 89
Summary: The stripped PVC tarpaulin is a type of printed fabric that can be used for erecting tents and can also be used in truck covers, side curtains, inflatable items and other applications.
China, November 21, 2019 – With their great portfolio of industrial fabrics, Haining Duletai New Material Co., Ltd offers a wide variety of high quality and durable materials for the industry. The company employs the latest technologies, such as the hot-melt coating technology to manufacture PVC coated fabrics, ventilation duct materials and PVC tarps. These fabrics are suitable for many types of industrial applications, both in the residential as well as commercial sectors.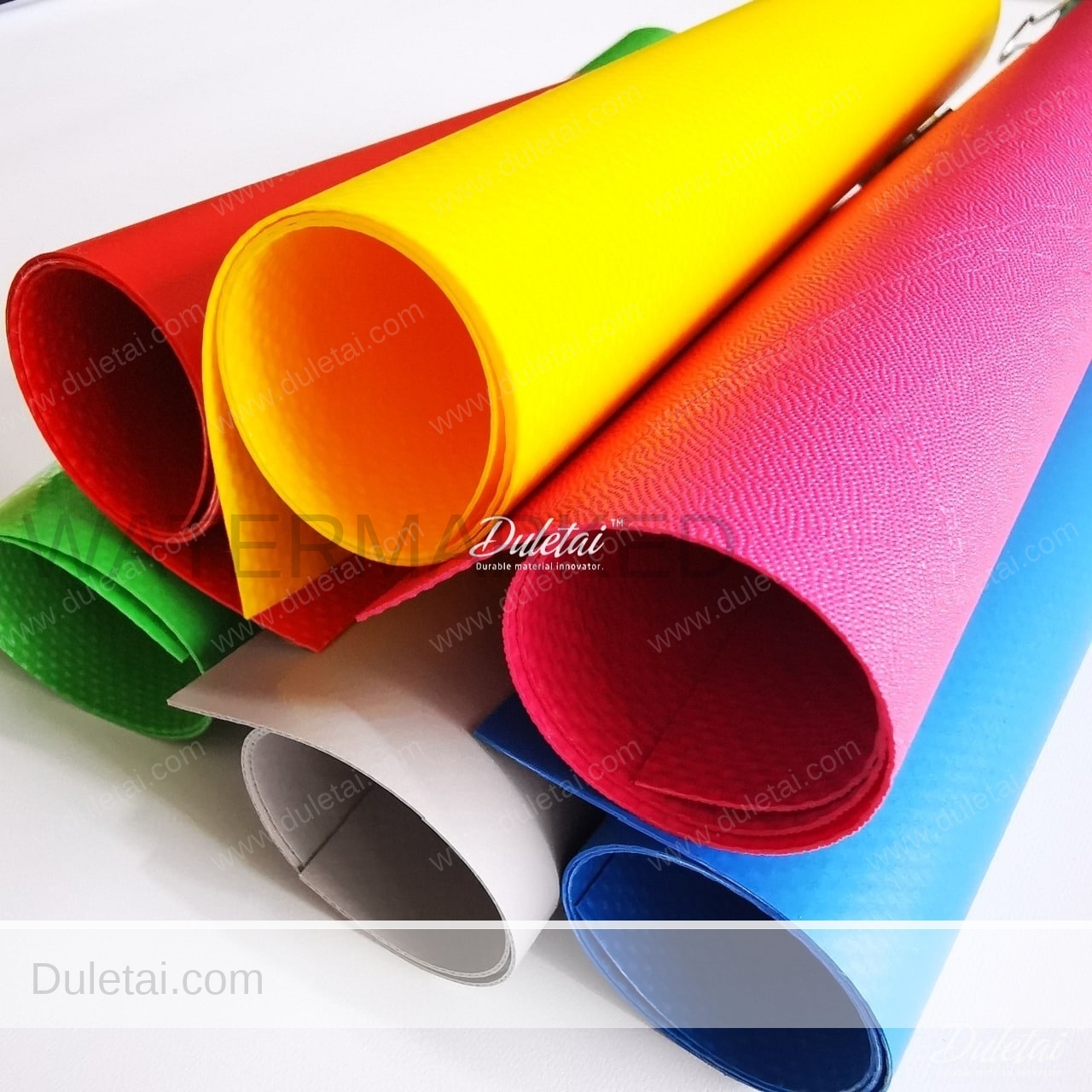 The company has now introduced the stripped PVC tarpaulin that is widely used as truck covers, awning, curtains for trucks, side curtains, tents, inflatable products and other applications. The printed fabric is UV treated and offers a better protection from the sunlight and UV rays. The spokesperson of the company reveals that they can also ensure other kinds of treatment for the tarpaulin, which may include fir rating, lacquering, B1, B2, M1, M2 and others. The fabric comprises of 100% polyester material with PVC coating. The material is available in the width of 1m to 3.2m, and can be suitable for many types of applications. Some of the remarkable features of this fabric include waterproof, flame retardant, tear resistant and blackout. Available in various colors and patterns, the fabric can be in matte or glossy finish.
According to the company spokesperson, they specialize in the black PVC coated fabric that can be used as a covering material for gas pipelines and fire water mains. The fabric is completely waterproof, fire retardant and has very good strength and durability. This black color 750GSM fabric is ideal for duct applications. The fabric has a polyester base and the PVC coating is applied on its both sides. Available in the width of 3.2m, the fabric has a very good shrink resistance. With a very good yarn count, the fabric features well-established certifications of EN, ROHS, Oeko-Tx, SGS and others. The fabric can easily be wiped clean when needed, and it is suitable for all weather conditions. The fabric is suitable for sewing or high frequency welding. The fabric also has an excellent tensile strength and shows an outstanding resistance against high temperature.
Haining Duletai New Material Co., Ltd boasts of supplying a high quality and durable ventilation duct fabric. The fabric is very popular among industrial clients and is available in matte finish. The fabric is suitable for duct applications, fire water mains, gas pipelines and covering materials. With a very good dimensional stability, the fabric is completely waterproof. It is also anti-static, strong and durable. The fabric has a high tenacity polyester fabric at its base and a flexible plasticized PVC coating on both sides of the polyester base. The fabric is available in yellow or black color and may come with different yarn counts. The GSM may also vary from 350 to 750, and one can choose a fabric type according to the application requirement.