Hits: 81
According to the company spokesperson, their Membranestructure can be ideal for huge tents and structures, such as airport awning, bike sheds, industrial sheds and other applications. Made of 100% polyester material, the tarpaulin type membrane structure is fully PVC coated, which helps maintain its longevity. Available in the width of 1m to 5.5m, the fabric features very high yarn count that helps improving its tensile strength. The fabric can also be lacquered with acrylic or NFPA701as per the request of the client. The fabric has a very long life, features a great dimensional stability and provides a sufficient resistance against UV rays. Developed following the advanced hot-melt coating technology, the material has a very good strength, adhesion strength and an outstanding flexibility.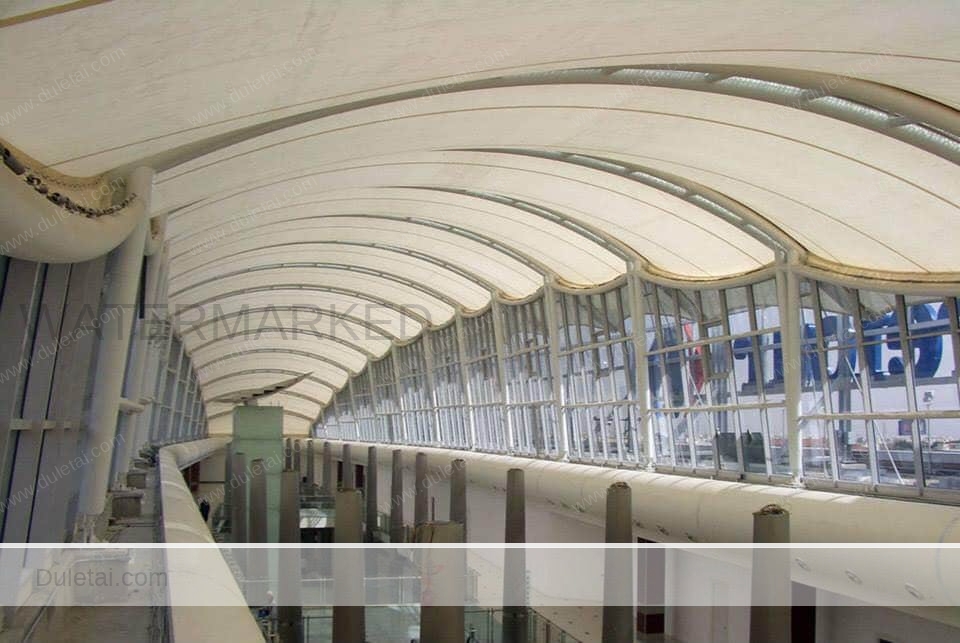 The company also has an impressive roller shade fabric range that can be used in building windows to ensure protection from the sunlight and UV rays. The company's Fiberglass Lite roller fabric is the fiberglass scrim that is laminated between three sheets of the PVC film. This 4-ply fabric is laminated and can also be embossed. The common embossing structures could be matte, taffeta and polish. The fabric comes with an outstanding smoothness and an expensive texture appearance. The standard core size of the fabric is 3 inches, while the width can range between 1.02m and 3.20m. The spokesperson states that they can customize the color of the fabric as per the request of the client. With an excellent tensile strength, the roller fabric is pretty durable and is suitable for different applications.
Another roller blinds fabric in their stock is the Fiberglass Standard four-ply fabric. This fabric has been designed to offer a high quality and lasting solar protection solution for buildings. Using woven fiberglass yarn, the fabric is developed with a coating that helps maintaining its tensile strength. The fabric can be used in pull-down window shades to ensure inlet of a sufficient amount of natural sunlight, while blocking the extra glare and heat. The shade will help maintain an optimal vision and a desired thermal comfort inside a building.