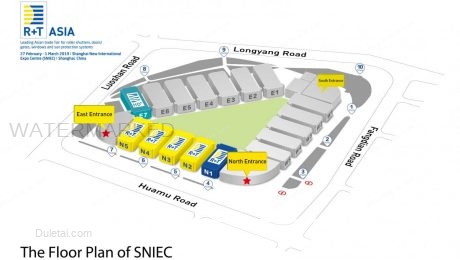 Hits: 22
R+T Asia 2019 is the leading trade show for the Asia Pacific market, producing successful annual trade shows in Shanghai. This three-day business-to-business event will be held from 27th Feb to 1st March 2019 and organized by VNU Exhibitions Asia and Messe Stuttgart. The international character of R+T Asia exhibition offers a perfect interactive platform for meeting all your key partners, potential customers, manufacturers, buyers, associations, and media related to the sector of doors, gates, roller shutters, window covering, external sun shading systems and internal sun protection solutions.
SHANGHAI, CHINA –( ASIA TODAY )– After setting attendance records at R+T Asia 2018 and seeing record attendance at R+T in Stuttgart, R+T Asia 2019 is expected to shatter all previous records for the number of exhibitors and visitors. The exclusive annual trade fair for roller shutters, doors/gates, windows, and sun protection systems is set for February 27 to March 1, 2019, at Shanghai's New International Expo Centre (SNIEC).
The 2018 show filled 50,000+ square meters of space in six exhibition halls and attracted 507+ exhibitors and 34,000+ professional visitors from 92 countries and regions, seeking abundant business opportunities in the huge Asian market.
Based on the show's recent success and market growth in the Asia-Pacific region, organizers expect R+T Asia 2019 to set new records in quantity and quality. Several prominent companies have committed to exhibit at R+T Asia for the first time. Such companies include Vertilux, the world's top manufacturer of fabrics and components for the window covering Industry, and Gaviota Simbac, a leading global company in accessory and system business for smart awnings and rolling shutters.
Many areas of the show are expected to see new growth, such as the Korea Pavilion, which has attracted notable exhibitors such as Dongwon Industry, Daekyeong, Nakyung, Winplus, XERA, and others. The number of international exhibitors has also been increasing at a rapid rate, revealing an increasingly positive view of business opportunities in the Asia market.
New co-located exhibition for HD+ Asia
With annual Chinese consumption in the soft decoration industry now reaching 200-300 billion (RMB), the potential for growth in the Chinese market and the Asia-Pacific Region is expected to be huge. Inspired by this growth, R+T Asia is creating more opportunities for attendees. In 2018, the Yuhang Pavilion debuted with the Yuhang Home Textile Industry Association, representing top curtain manufacturers in China. In 2019, the HD+ Home Textile & Decoration Asia show will be featured in a brand-new exhibition hall at E7.
The HD+ show, operating under the theme of "Combining Product With Design," will introduce product application scenarios for the office, hospital, and homestay environments and others. HD+ will take advantage of R+T Asia's demonstrated ability to attract foreign business and boost domestic business by bringing buyers and exhibitors together.
Popular educational summits and conferences
As always, R+T Asia 2019 will bring its premium educational opportunities to attendees. The Smart Home 2025 pavilion will again demonstrate the realistic life of the future home, and the Soft Decoration Summit and Cadex Conference will create a channel for insider communication. More highlights and emphasis will be placed on industrial door knowledge at the 2019 Warehouse Construction Equipment Conference. InnovAction Hub and the International Window & Door Summit (IWDS) will again showcase the latest advanced technology and global trends.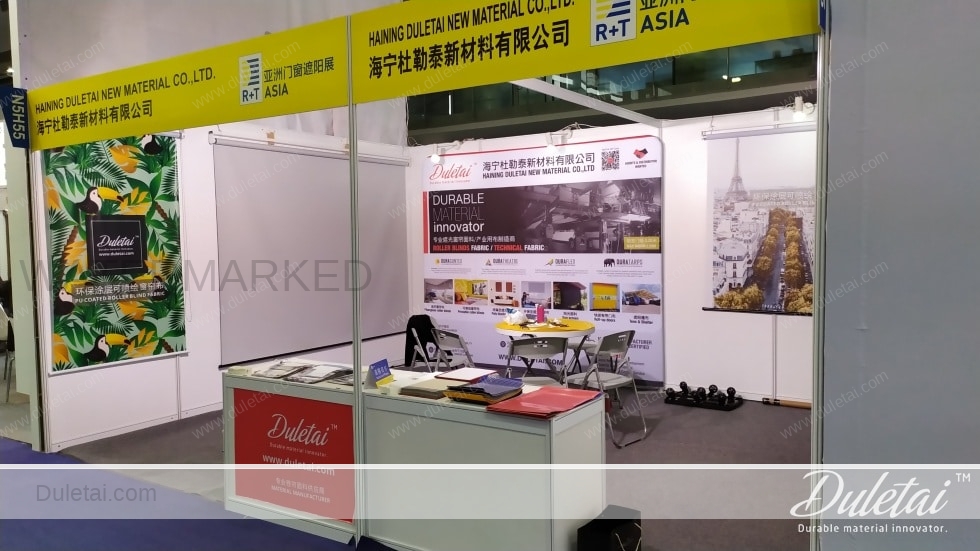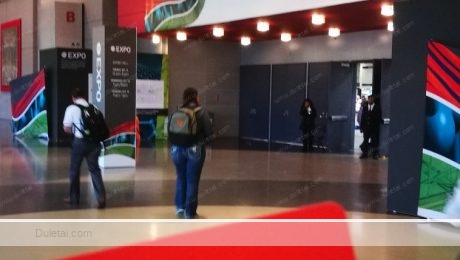 Hits: 24
IFAI Expo is a 4 day event being held from 15th October to 18th October 2018 at the Kay Bailey Hutchison Convention Center in Dallas, USA. This event showcases products like fabrics, awnings, plastics, textile, sewing, and poly film items and much more etc. in the Industrial Products, Textile, Fabrics & Yarns industries.
IFAI Expo serves all aspects of the industry fabrics, and highlights segments targeted to specific markets including specialty fabrics, advanced textiles, smart fabrics, shade and weather protection, military, marine, geosynthetics, and fabrics structures, among other markets.
This year's Expo features a show floor packed with exhibitors as well equipment workshops and education demonstrations, campfire sessions, Advanced Textiles Lounge, IFAI Hub/Membership Lounge, Fabric Sourcing Center, Testing Demo Zone and Industry Awards Gallery.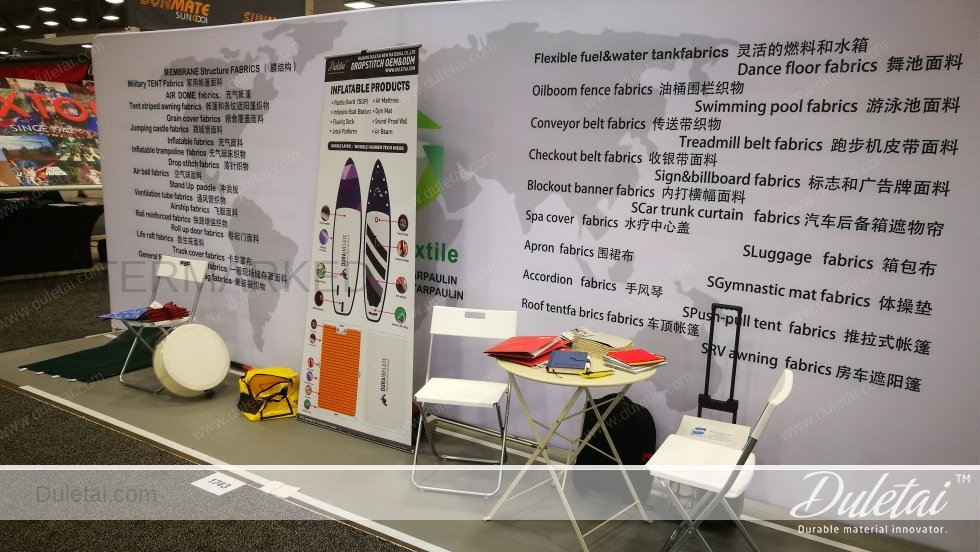 The 2018 expo will feature five areas of education on the show floor: Campfire: Shade; Campfire: Specialty; Campfire: Advanced Textiles; Testing Q&A; and e-Textiles Workshop and Discussions. Organizers report the show floor education opportunities are a great way to pick up business-building tips, learn from experts and share best practices.
Mentor Meetings return to IFAI Expo 2018. Both attendees and exhibitors may schedule 30-minute appointments in advance to meet with independent experts during the show to seek confidential advice.
The IFAI Expo Testing Program in collaboration with North Carolina State University's (NC State's) College of Textiles will again be available to expo attendees on and off the show floor. The Pre-Expo Conference features a testing curriculum designed to educate on the methodology and interpretation of standard test procedures. Participants who complete the Testing Track at the conference in addition to lab requirements in the Testing Demo Zone on the show floor will earn a Textile Testing Certificate, which can be applied toward NC State's Textile Technology Certificate Program.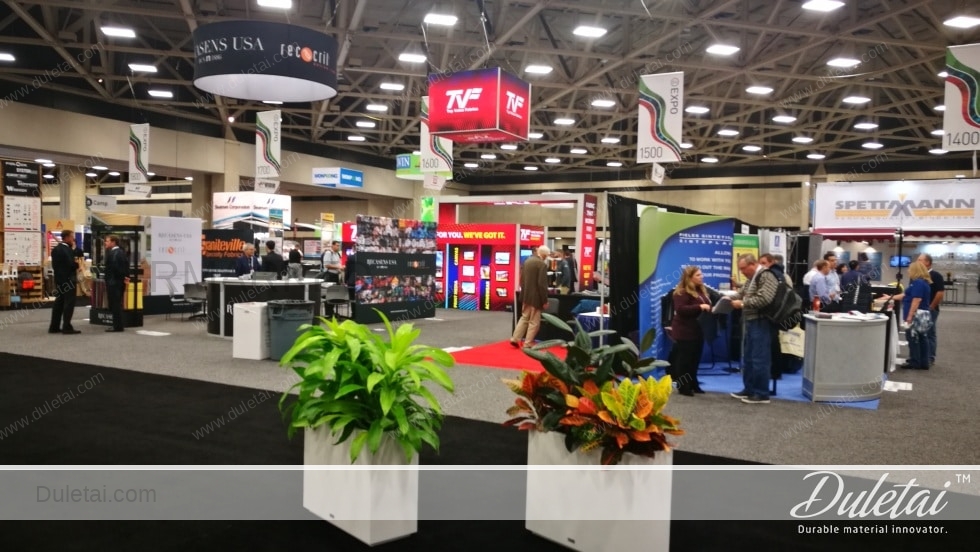 The Testing Demo Zone will gather the latest-generation testing equipment from exhibitors. Attendees are invited to watch live demonstrations and videos, as well as participate in question and answer sessions and the Intro to Testing Seminar to learn more about textile testing, current research, product development and product claims. Those who complete the Intro to Testing Seminar as well as additional lab requirements at the Testing Zone can earn an Intro to Testing Certificate, which can be applied toward a NC State Textile Technology Certificate Program.
A new feature at IFAI Expo 2018 is the Manufacturing for Good demonstration booth. Attendees will be able to watch equipment demonstrations and follow the manufacturing process as duffel bags are made on the show floor. This live charity event supports the Bridge North Texas, a multi-service center for people experiencing homelessness. IFAI member companies will donate the materials as well as manufacturing expertise to make the bags, which will be used by people served by The Bridge.