Hits: 94
Opting for the right kind of industrial fabric a specific purpose is not an easy task. Luckily, you can choose from a lot of options. These options feature different strengths and weaknesses. Also, some types of fabrics are durable and others are more flexible and fire resistant. Therefore, a fabric type that is suitable for aerospace may not be suitable for the marine environment. Read on to know more about PVC vinyl fabrics.
Although there are many industrial fabrics on the market, only PVC fabrics offer the features you need to meet the needs of different applications.
First of all, PVC fabrics are designed for different applications, such as commercial tents, military, automotive components, fire resistant outfits, space vehicles, awnings, and sports equipment, just to name a few.
These fabrics are bought for these demanding applications as they offer the required strength, flexibility, and durability. Therefore, they can withstand distortion and abrasion. Besides, this fabric type is also a preferred choice of a lot of manufacturers for a lot of reasons, such as longevity, chemical resistance, versatility, and ease of use.
Besides, their production doesn't require that much energy. And this is one of the reasons why today's manufacturers like them. PVC also features an amorphous structure and offers halogens, such as fluorine and chlorine. This chemical stability allows PVC to resist common stressors, such as oil, chemicals and flame.
Uses of PVC Vinyl Fabrics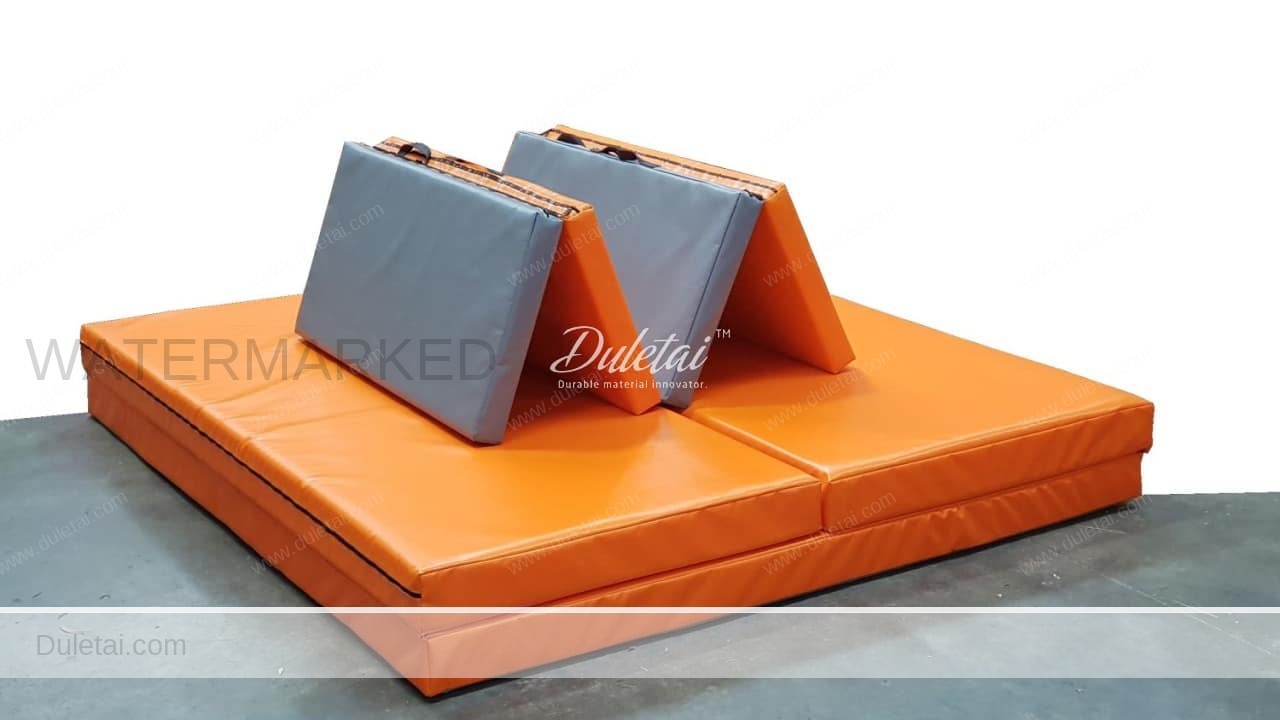 PVC vinyl fabrics are used for different industrial and commercial applications. Some of them are listed below. This list doesn't cover all the applications. Instead, it will only cover the most common applications.
Protective outfits for military personnel, firefighters, and astronauts
Containers, sacks, geomembrances, conveyor belts, hydraulic hoses and industrial tarps
Convertible roofs, headliners, seat covers, and airbags
Aerospace uses like parachutes, space landing airbags, airships, and hot-air balloons
Marine applications, such as hovercraft skirts, jackets, sails, and boat tops
Structural and architectural uses, such as inflatable structures, awnings, and roofing
Healthcare fabrics, such as antimicrobial privacy curtains and fire-resistant mattresses
Common qualities
Physical qualities are what set PVC vinyl fabrics apart from a lot of fabrics out there. The features explained above make it an ideal choice for industrial use. Given below are some common qualities of the fabric.
Flame resistant: Can withstand temperature of up to 455 degrees
Moldable and processable: Durable exterior and quality embossing
Chemicals and oil resistant: Difficult to dissolve in many types of organic solvents
Mechanically stable
Performance
Due to the molecular structure of PVC, it's quite durable. Also, they are resistant to different oxidative reactions and helps them maintain performance. And performance is the primary quality that most manufacturers prefer.
Conclusion
In short, PVC vinyl fabric provides great anti-fouling, impact resistance, elasticity, and good stability. That's the reason more and more people prefer PVC for different uses. Therefore, if you want to enjoy all these benefits, we suggest that you give it a go today. Hopefully, this article will help you make the best choice.
Resource box
If you are interested in PVC fabric and PVC tarpaulin, you may want to check out Duletai for more information.