Hits: 100
The China based industrial material manufacturing company has a variety of projection screen fabric series for different applications. The fabric can be used in different types of projection screens, such as fixed frame screens, motorized screens, portable screens, inflated screens, etc. The company supplies high-end screen fabrics for 4k and 3D home theatre systems, allowing people to enjoy films screening on a huge screen. There are screen fabrics of up to 5 meter width that can give a theater-like experience at home. These screens come with an ambient light rejecting feature. They have white black projection film, 3D projection screen material, rear projection screen material, white woven projection screen fabric, gray woven projection screen fabric, white fiberglass projection screen fabric, and other materials.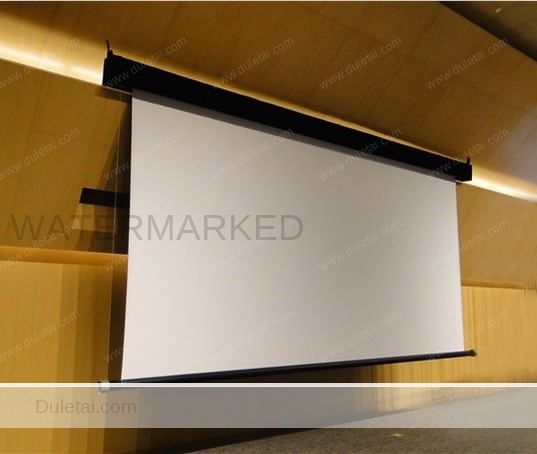 Besides offering a huge range of projection screen fabrics, the company also offers their signature Dura Suntex blackout roller blinds fabric. The fabric is made of polyester material and can also be of fiberglass and a PVC-free textile. This high-tech textile is capable of controlling the sunlight or insulating environmental heat. The fabric is suitable for various applications, such as sun shade, sunscreen and roller blinds. It can also be used in all types of curtains for the blockout of the sunlight. Available in different colors and styles, these fabrics can easily blend with a variety of interior design applications and can add color, style and texture to a room. According to the spokesperson of the company, these fabrics are available in a wide range of style and can exactly fit into the requirement of diverse clients.
The company also specializes in supplying UV resistant PVC tarpaulin. The PVC coated tarpaulin can be ideal for many types of applications, such as boats, bouncing castles, tents, swimming pools, membrane structures, truck covers, medical mattresses and others. This is a three-ply fabric which is durable, flame retardant, and self-cleaning. The fabric shows a higher dimensional stability to last longer, with a good flexibility and tensile strength. With its color fastness property, the color of the tarpaulin can be customized according to the need of an application.