Description
Hits: 673
Flame retardant backlit fabric is slicone coated woven fiberglass base faric. This technology and material structure made this material super fire resistant even sustained combustion, it's fire-proof properties are certified in accordance with highest international fire protection classes. Normal pvc film or PU coated polyester textile can reach FR B1, but still not good enough. Flame retardant backlit fabric is specially developed for class A FR backlit solutions in public space like international airport, high speed rail way station, exhibition hall, museum, hospital, warehouse, super market, shopping mall, cinema, office building…etc. Our material has good light permeability , bottom side of this material is treated with our special print coating, ensuring excellent printability with solvent, letax and UV inks, making it ideal for backlit advertisements for example: frameless LED box, ceilling film. And more we use silicone coating on the top side of the material, this high performance coating is water proof, anti-scratche, weather resistant, high temprature resistant and self cleaning, the inks, stains and dust can be cleaned easily. This material is 100% PVC free, environment friendly and safe to human body.
Flame retardant backlit fabric specifications
Material: Silicone+Fiberglass
Weight: 250gsm
Thickness: 0.22mm
FR: A1 (+1580℃/3hr GB8624)
Coating: Double side
Width: Upto 3.2meter
Length: 50m or customized
Useable Inks: UV/Latex
Applications: Indoor Light Box, Ceilling film

Flame retardant backlit fabric features
Coating technology. Excellent flatness.
Outstanding tearing strength, hight tear strength
Flame retardant character.
Anti ultraviolet treatment(UV).
Surface treatment.
Pearl glossy looking, good color, HDR feeling
High density like silk, light weight.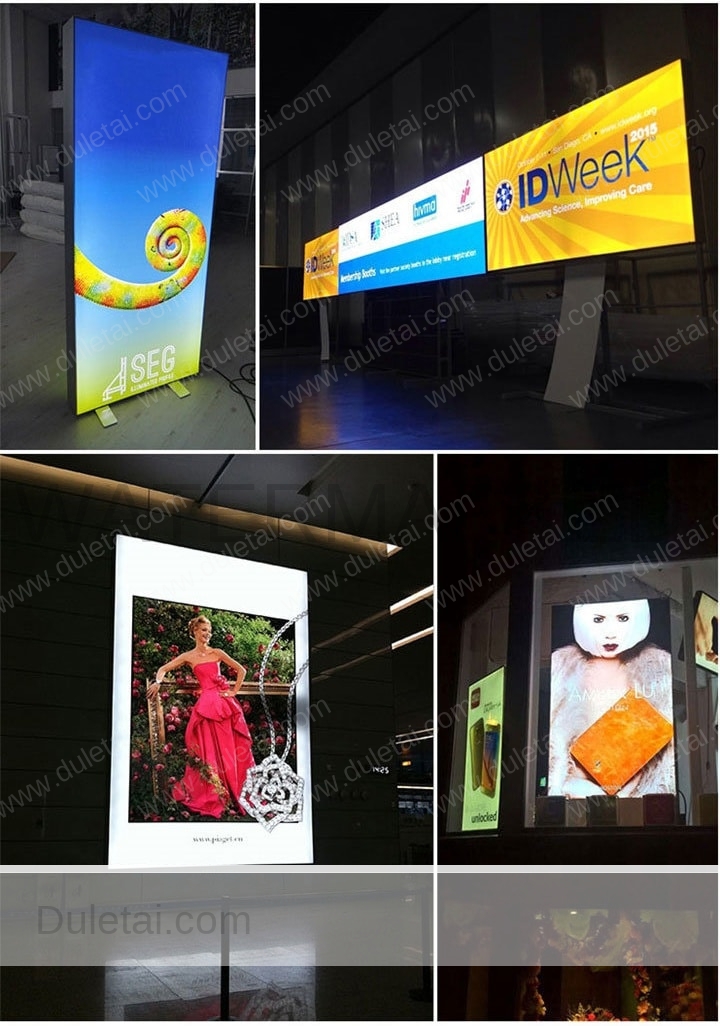 Flame retardant backlit fabric applications
Advertisment posters of watches, jewelry, cosmetics, digital, clothing, luxury goods and other industries.
Products » Digital Printing Material » Textile »