Description
Hits: 120
Backlit textile printing material's base material is a polyester, repeated three times after coating and high temperature drying, cooling. the coating is fastness, resistance to rubbing, smooth surface. Engineered to promot light dispersion and produce impressive backlit displays. The backlit textile printing material distribut light evenly across the surface to maximize the back lighting effect and are excellent for light box and silicone edge graphic applications.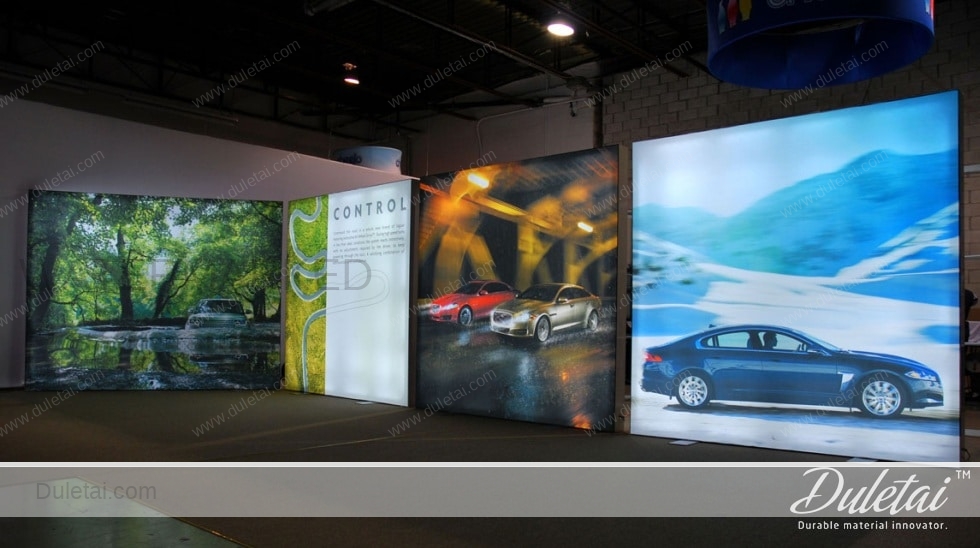 Base Material: 100% polyester fabric
Coating: PU coated
Surface Finish: Matte
Weight (g/m2): 180gsm
Caliper: 10 mil
Width: 1.62m-3.22m
Length: 50m(164ft) or Customized
Tensile strength: (D/W) 1255/675 N
Tear strength: (D/W) 82/80 N
Ink: UV / Latex / Eco / Solvent
Printer: UV / Latex / Eco / Solvent Printer
Backlit textile fabric features:
Textile intense,B1 frame-resistant
Environment protection, pvc free
Good light transmission
High dense fabric, no pinhole pervious to light
Give a more vivid picture
Light weight
Backlit textile fabric application:
Advertisment on huge light box in airport, subways, shopping malls, stores etc,.