Description
Hits: 915
3P textile for LED light box is ECO-FRIENDLY, FR-B1 germany standard,100% eco-friendly, low temperature resistant.  We import the professional coatingline and technology from korea, using the PU and other non-toxic, tasteless, no pollution eco-friendly coating materials as printing textile. As the weight of the products is much lighter and softer and easy to be setup and shipment.  This banner fabric is made of 100% polyester and is compatible with aqueous, solvent, eco-solvent and UV curable inks! No paper backing is needed. This fabric gives you perfect, sharp print results with brilliant colors! For brilliant colors, ink settings must be optimized according to ink, printer and software instructions.Suitable for most large format thermal or piezo printers. 3P Light Fabric canbe used for indoor/outdoor textile wall hangings, draperies, display booths, window displays, signs,
Construction: 3P fabric Backlit textile
Weight: 120gsm
Thickness: 0.18mm
Denier: 50*100
Thread cout: 80 x 60
Tensile Strength (N/50mm) Warp: 1070
Tensile Strength (N/50mm) Weft: 522
Tearing Strength (N/50mm) Warp: 206
Tearing Strength (N/50mm) Weft: 112
Peeling Strength (N/50mm): Unpeelable
Specifications
– Material: 100% Polyester
– Surface: Matte
– Weight: 5.29oz. / yd2 – 180g / m2
– Width: Upto 126″
– Length: 50m or customized
– Useable Inks: UV
– Applications: Indoor Light Box
– Benefits: Excellent Price / Performance Ratio; Universal Printable
Note: This technical data sheet, is not legal binding and is based on average results from currentproduction. Unless otherwise stated, values cannot be considered as minimum to be saitisfied.
Purchaser is fully responsible for determining the product suitability for its intended application.Technical details are subject to change without prior notice, so please contact our technical
service for any additional information you may require.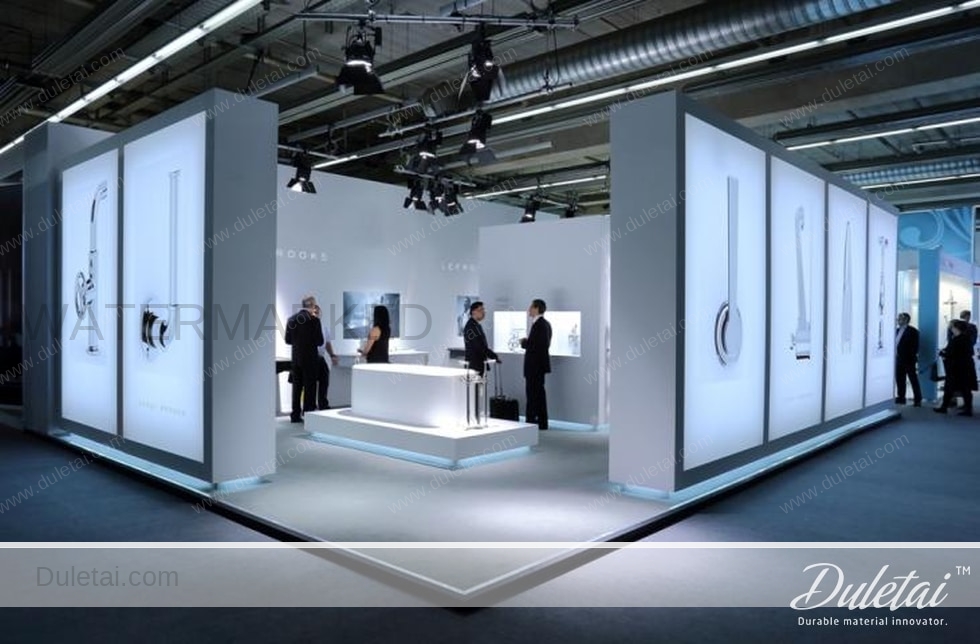 3P textile features
Laminated and Coated Technology.
Different colors are available
Outstanding tearing strength, hight tear strength
Flame retardant character.(optional)
Anti ultraviolet treatment(UV).(optional)
Surface treatment (optional).
Good color restoration, high resolution, bright, HDR feeling.
High density, ink will not permeate to the backside easily.
3P textile applications
LED light box 、background wall advertising、indoor and outdoor advertisement, which are the newest products and being high-profiled in the whole line.
Why is frameless tension fabric light box popular in international market ?
1. It is special design without front border,it can be sold by unassembled parts and you can assemble the light box fast and easily.
2. We adopt Lens to shoot the light with uniformity which is specially researched and developed for our led light box,you just need install the lights on around four sides.it can reduce the quantity of led lights and save much installing time.
3. Our fabric light box use long life and top-level led strips that can reach more than 100000 hours.as zero maintenance , it greatly solve the problem of short life span tube.
4. Our light source has top technolody around the world due to its high brightness,each light has 210LM.
5. The posters can be tension fabric , textile fabric and Soft membrane smallpox sewed by Silicone Sealing strip.you can change the poster very fast.
6. original creation of The lens correlation technology,which greatly solve the problem of nonuniform brightness of traditional lights .
7. we pay more attention to visual sense,and we adopt top level printing technology and printing products from HP and WITTE company.we not only emphasize the saturation and third dimension sense of coulor but also gurantee the durability of poster coulor.which greatly show the excellent advertisng effect of posters.
8. All led stirps neatly arranged and good looking , it has constant current circuit and simple structure.