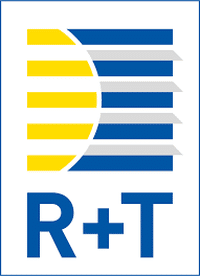 Hits: 19
R+T Asia 2018 will return again to the Shanghai From March 20-22, 2018, New International Expo Centre (SNIEC) for its exclusive annual trade fair for roller shutters, doors/gates, windows, and sun protection systems. More than just an exhibition, R+T Asia attracts 30,000 professional visitors and over 520 exhibitors, delivering unique exposure to the huge Asian market and many opportunities to expand business.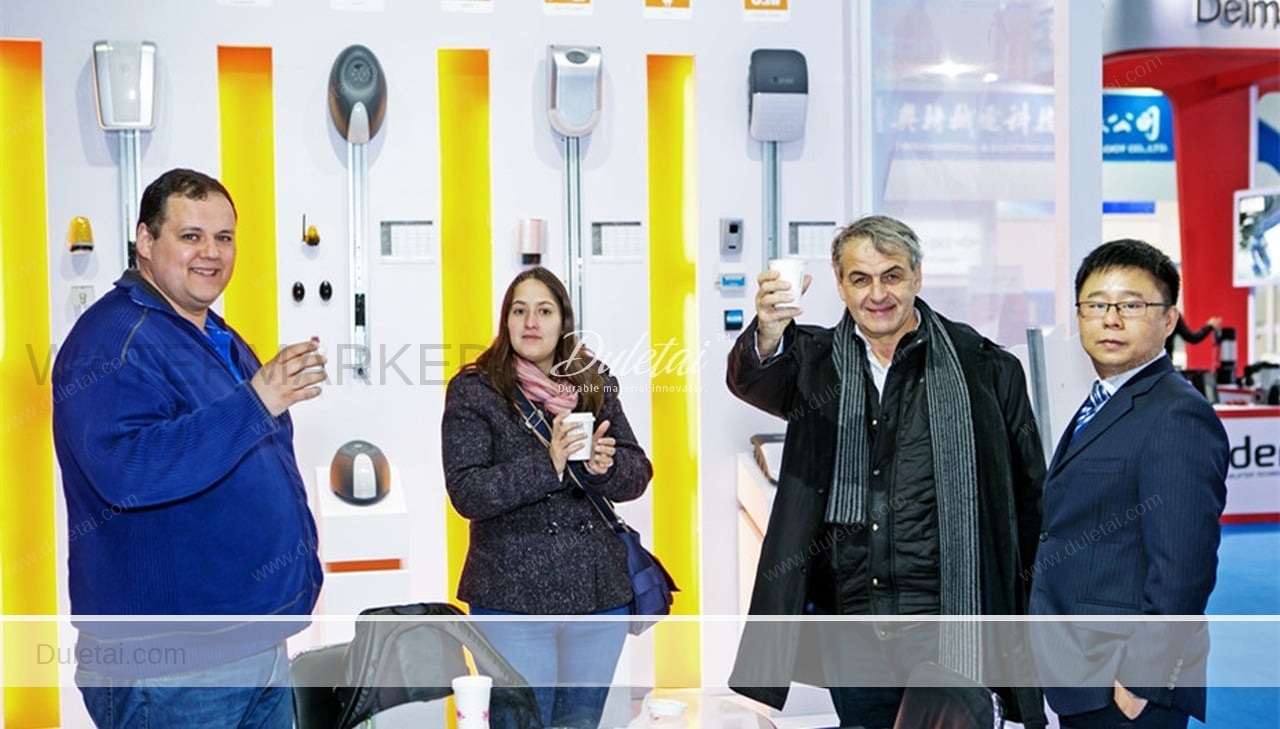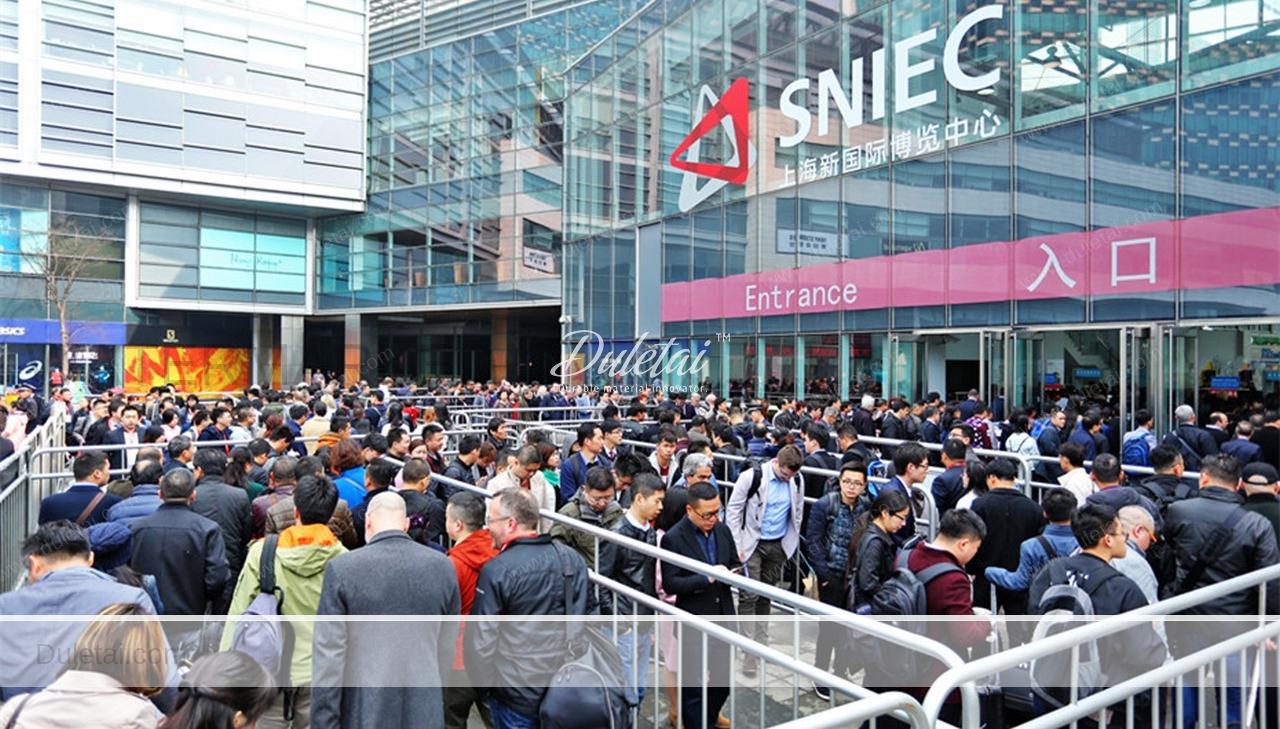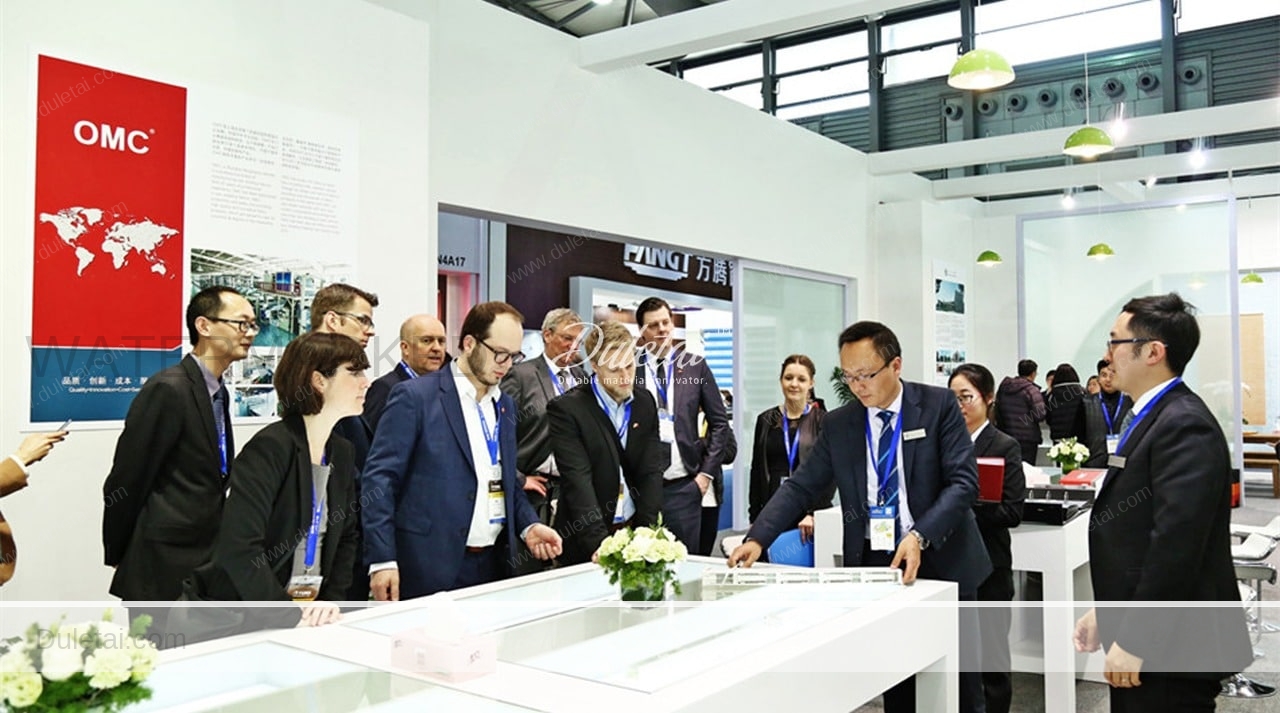 R+T Asia's networking initiatives bring visitors and exhibitors together during the show. Educational summits and conferences feature international experts, prominent exhibitors, and leaders from trade associations and the media. Special international hosted buyers also generate unique networking opportunities. No other event offers such exposure to this huge market and so many opportunities to expand business. Materia is the leading global network for innovative materials, stimulating innovation for better, more sustainable, and high-quality built environments. This year's theme is "Must-Have Materials," showcasing a mix of special materials for interior and architecture.
We are very pround to announce that our booth will open during R+T Asia 2018. Our Booth NO.:G71 Looking forward seeing you.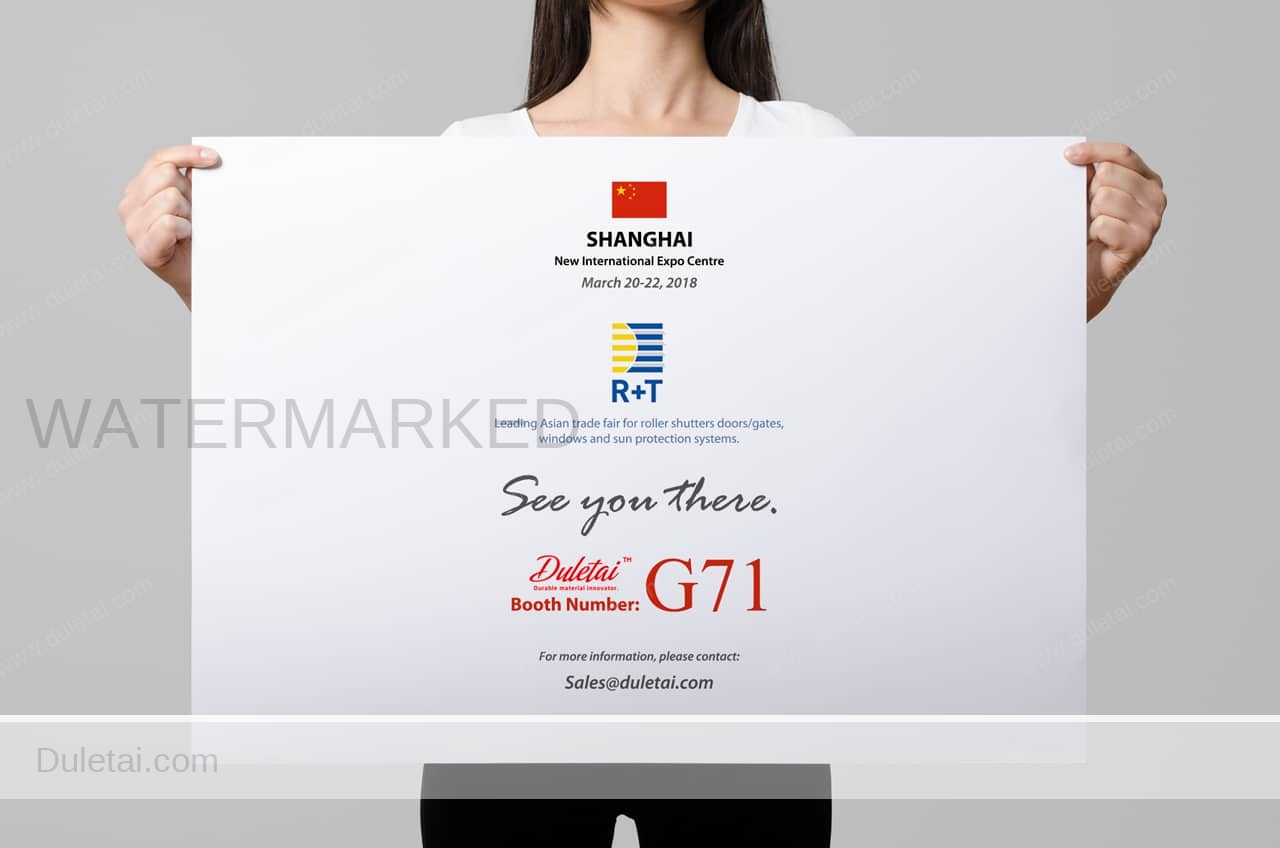 We are also visiting R+T Stuttgart Germany,if you like to meet us on the fair, please contact our marketing team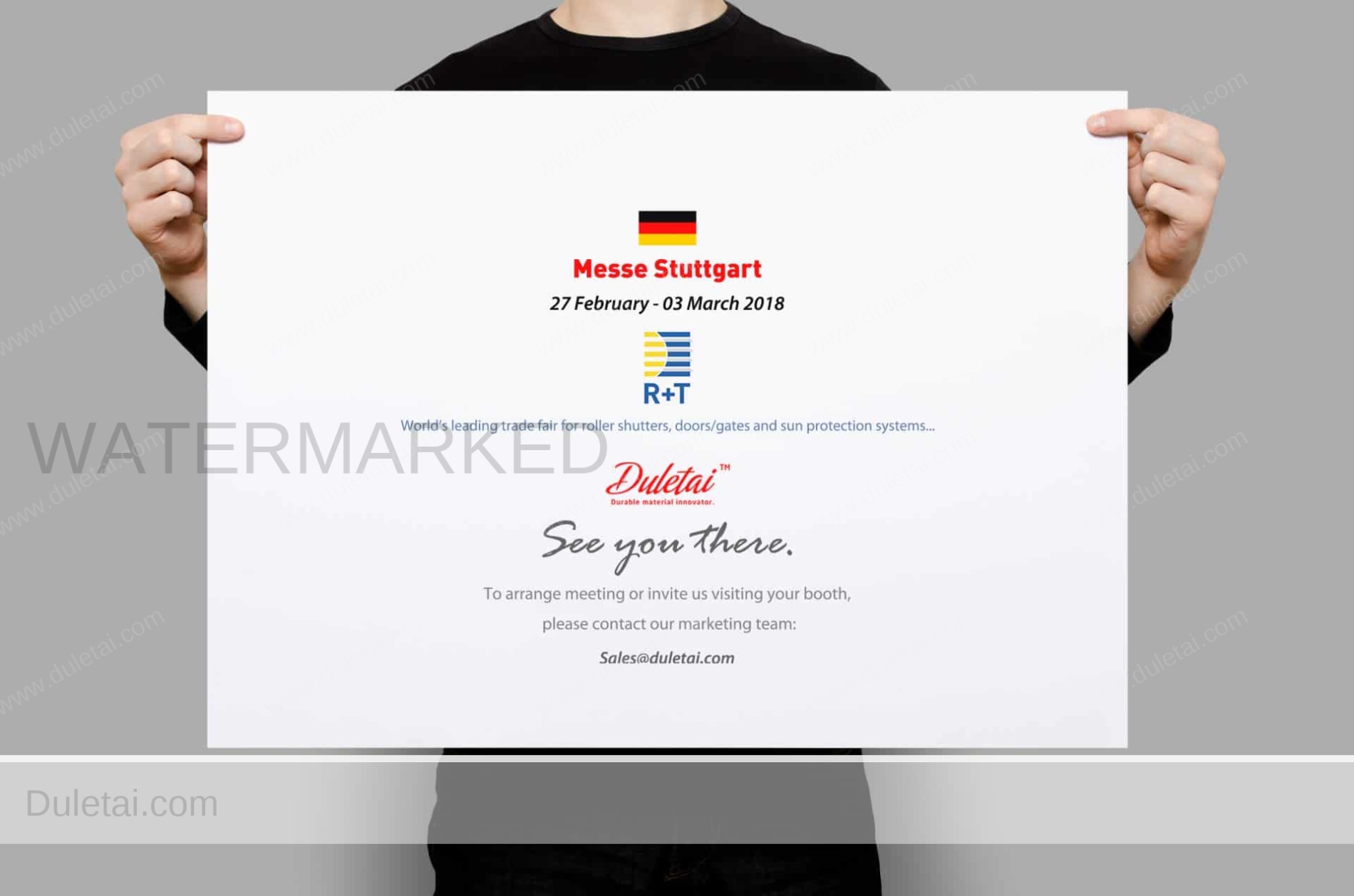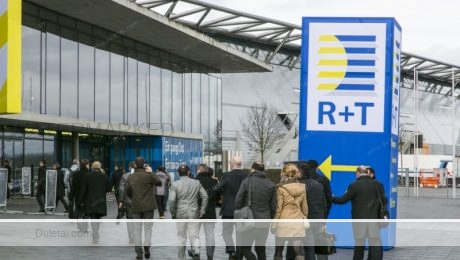 Hits: 24
For over 50 years, companies have been presenting their innovations and demonstrating their solutions for the central topics in the industry at R+T, the world's leading trade fair for roller shutters, doors/gates and sun protection systems. During the trade fair or at one of the numerous evening events: R+T provides an opportunity to exchange ideas and opinions with colleagues, and is the ideal platform for intensive specialist discussions.
Several specialist forums and networking events ensure that contacts are made and give participants new impetus for their daily work. As a leading world trade fair, R+T is at the same time a meeting point for the sector, a trend barometer and an innovation platform.3
With the Federal Association for Manufacturers of Roller Shutters and Sun Protection (BVRS), the National Federation of Door and Gate Manufacturers (BVT) and the Industrial Association for Technical Textiles, Roller Shutters and Sun Protection (ITRS), R+T can count on the support of strong partners who ensure market orientation. A large number of associations and institutions, e.g. the European Solar Shading Organisation (ES-SO) and ift Rosenheim, are involved in R+T and actively help to shape the accompanying programme.
888 exhibitors (2012: 816) from all corners of the world presented their products and services in Stuttgart in 2015. In addition to the major exhibitor countries, which include Italy, France and the Netherlands, the trade fair also recorded growth in 2015 from countries who were not previously represented at R+T – for example Ireland, Latvia, Malaysia, the United Arab Emirates and Romania. The 59,057 visitors also came from all over the world: They travelled from 131 countries. A total of 54 percent of the visitors came from abroad, 79 percent of whom came from Europe. On average they spent two days discovering the innovations and trends at R+T in detail.
Roller blinds recorded the highest growth among ViS members with 14.8 per cent in 2016. A wide range of colours, designs and models permits high-quality and individual creative possibilities. "We offer three size ranges with our system and the roller blind programme is completed by the new development of roof surface roller blinds. A suitable solution is therefore available for every requirement," said Ralf Zimmermann, Managing Director of Benthin. Every system of the manufacturer includes a corresponding choice of specific models which are distinguished by their operating options, configurations and potential uses. "The main characteristic of our systems is the impression created by the elegant and subtle design of all components, covers, cassettes and lateral guides. The systems can therefore be integrated in any window," said Ralf Zimmermann.
We are also visiting R+T Stuttgart Germany,if you like to meet us on the fair, please contact our marketing team