Description
Hits: 986
Self adhesive vinyl is a flexible and versatile material that can be used to make eye-catching signs and logos for business or personal use. It is commonly used to create outdoor and indoor graphics for advertising, but can also be used to decorate walls, windows and other areas of an office or home. Self adhesive vinyl is for full colour digital prints, laminated for long term outdoor use. This material  is soft, flexible, durable, and resistance to sunlight. It can be stretched the around curves for car wraps and strong enough to withstand high temperatures and water.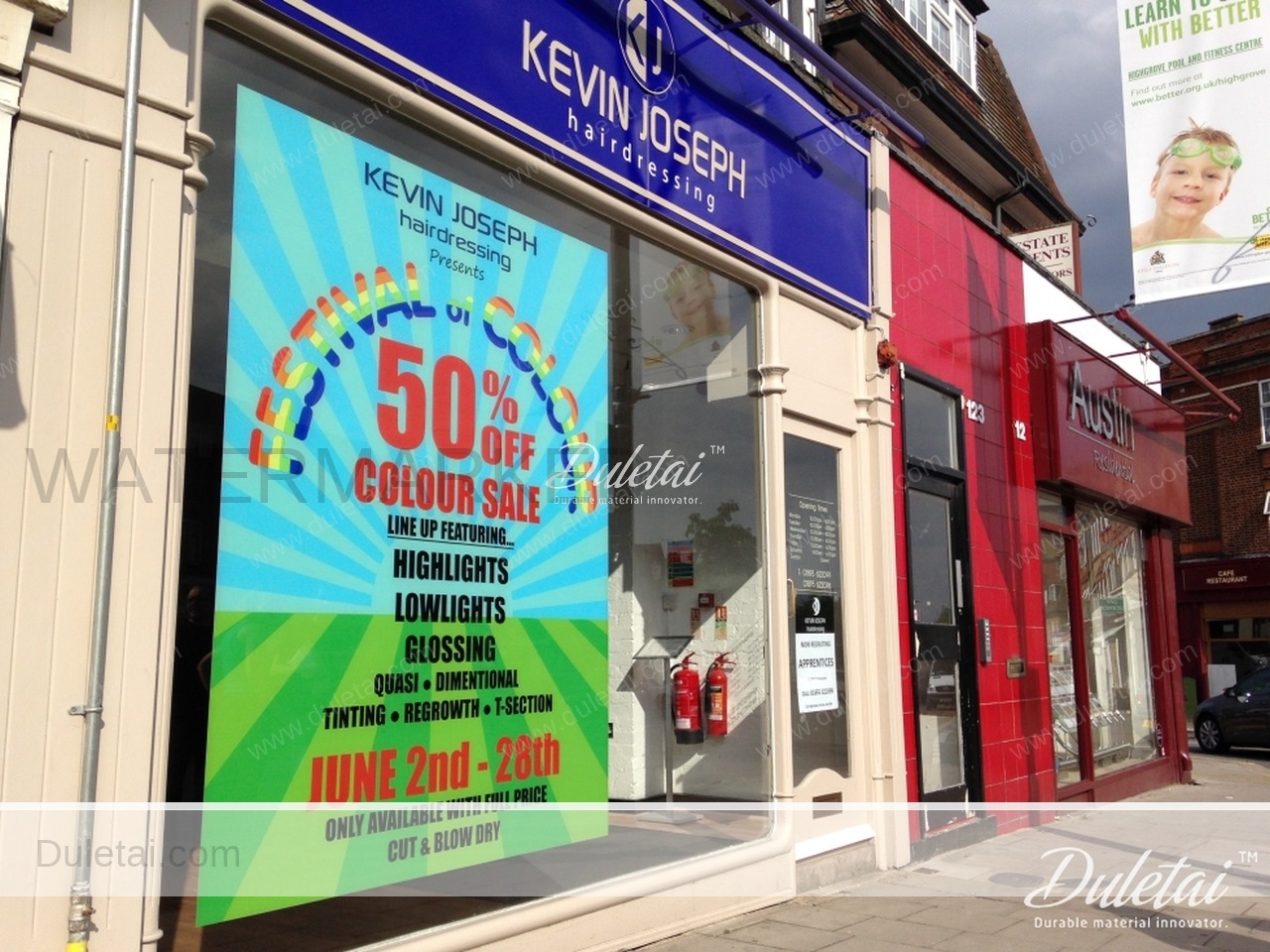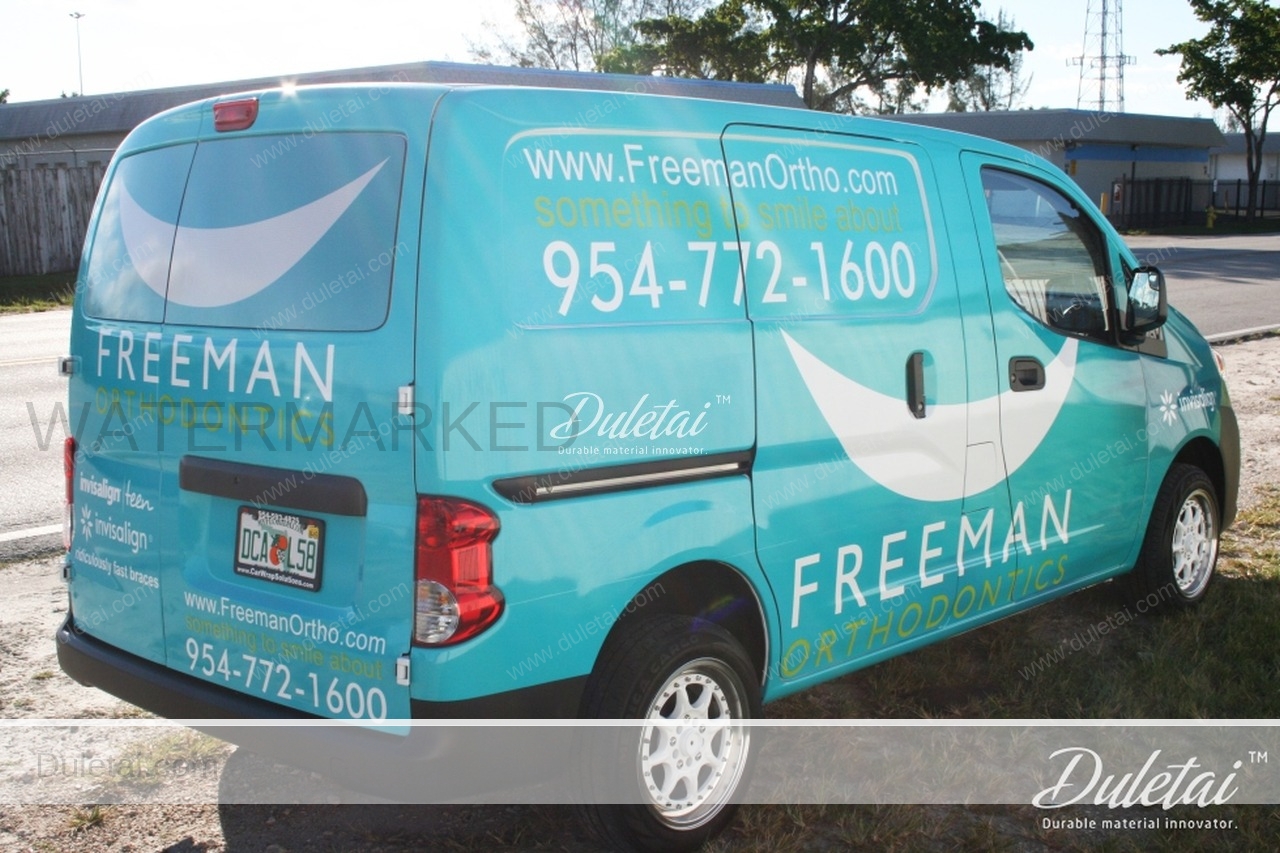 Self adhesive vinyl specifications:
PVC film thickness: 0.08mm, 0.10mm.
Release paper: 120g, 140g/sq.m.
Glue: white/ black/grey glue, transparent self-adhesive vinyl, air bubble free, removable are available
Color: White, transparent
Width: 0.914m/1.06m/1.27m/1.37m/1.52m/ 1.82m/ 2.02m
Finish: Matte/Gloss
Compatible: UV, Eco/solvent, Latex etc ink.
Self adhesive vinyl features:
Textured liner paper, Air egress
Hex channels for air-release
Bubble free
Water-Free Application
Grey adhesive, excellent light block ability
Excellent adhesion ability for uneven and arched surfaces
Soft vinyl film, suitable for indented surface
Special PVC film for solvent/ECO digital printing, screen printing, UV and Latex
Can be laminated with over-lamination film
Self adhesive vinyl applications:
Self adhesive vinyl can be used on its own in home decorating or to make signage for business purposes, and can also be used to create certain types of decorative accessories. Common uses of self-adhesive vinyl include: creating display advertising materials, creating removable sticker decorations for walls or windows, and cutting it into lettering to serve as a decorative accent on other types of decor. Stickers and decals may be used on vehicles to advertise a company name or logo. Banners or letters made with self-adhesive vinyl can be placed on large windows or glass doors. Self-adhesive vinyl tiles can be used to create low-cost flooring for kitchens, bathrooms and foyers.
| | | | |
| --- | --- | --- | --- |
| | Applications | Specification | Width (M) |
| | Cast vinyl bubble free | PVC thickness 0.08mm, back paper 140gsm | 0.9-2.02 |
| | Self adhesive vinyl | PVC thickness 0.08mm, back paper 140gsm | 0.9-2.02 |
| | SAV black chrome | PVC thickness 0.10mm, back paper 140gsm | 0.9-2.02 |
| | SAV transparent | PVC thickness 0.08mm, back paper 120gsm | 0.9-2.02 |
| | Cast vinyl | PVC thickness 0.09mm, back paper 130gsm | 0.9-2.02 |
| | 3D Self adhesive vinyl | PVC thickness 0.12mm, back paper 120gsm | 0.9-2.02 |
| | Self adhesive vinyl | PVC thickness 0.10mm, back paper 140gsm | 0.9-2.02 |