Hits: 46
Anti static tarpaulin ventilation ducting is widely used in various coal mines, iron ore, copper ore and rare metal mines. Explosions caused by dust ignition present a significant problem in a variety of industry sectors. When facilities fail to follow NFPA standard engineering controls that include both dust and static control, they drastically increase the likelihood of severe property damage, injury, and/or death within their operation. Flexible hoses used in highly volatile industrial environments have the potential to produce sparks, which may ignite flammable dust particles to cause fires or explosions. This potential makes it necessary for high-risk facilities to use anti static tarpaulin in their facilities and operations. Constructed fromAnti static tarpaulin these ducts are durable, heavy-duty and flame retardant. Matching with the explosive proof ventilator, the explosive proof flexible ducts are widely used for ventilating in the inflammable and explosive spaces such as: petro-chemical industry, medicament, oil carrier and oil depot. In order to exhaust the chemical odour. Black air duct usually matching with the explosive proof ventilator, the explosive proof flexible ducts are widely used for ventilating in the inflammable and explosive spaces.
Duletai new material independently researches and develops high-quality air duct film formulas, and adjusts them in time according to seasons, uses and performance. Never add waste, recycled materials, low-quality oil, never rely on calcium powder to fill low cost, never rely on cutting corners to make ill-gotten gains; adhere to the difference between high, middle and low-end fabrics, different seasons, and performance Therefore, it can ensure the stability of product quality, excellent cost performance, long service life and environmental adaptability.
The unique surface carbon black treatment antistatic technology of DuraTarps® to ensure that the surface resistance value is stable at two years after underground use Within 3*108Ω. Our company has successfully developed an anti-static surface formulation. The anti-static index is stable at about 3*106Ω. The air duct fabric has no volatile components, and no VOC emissions can be achieved during the production process.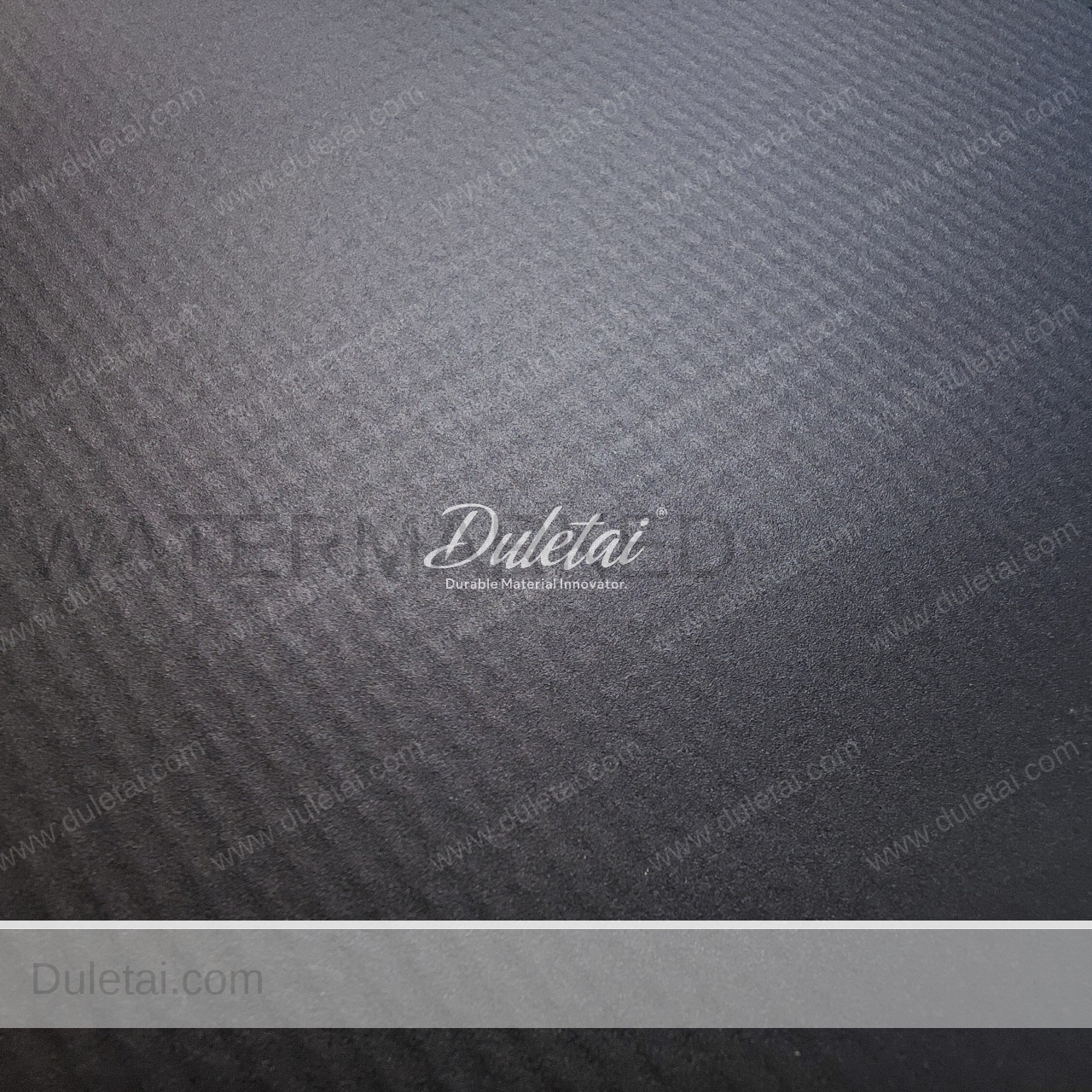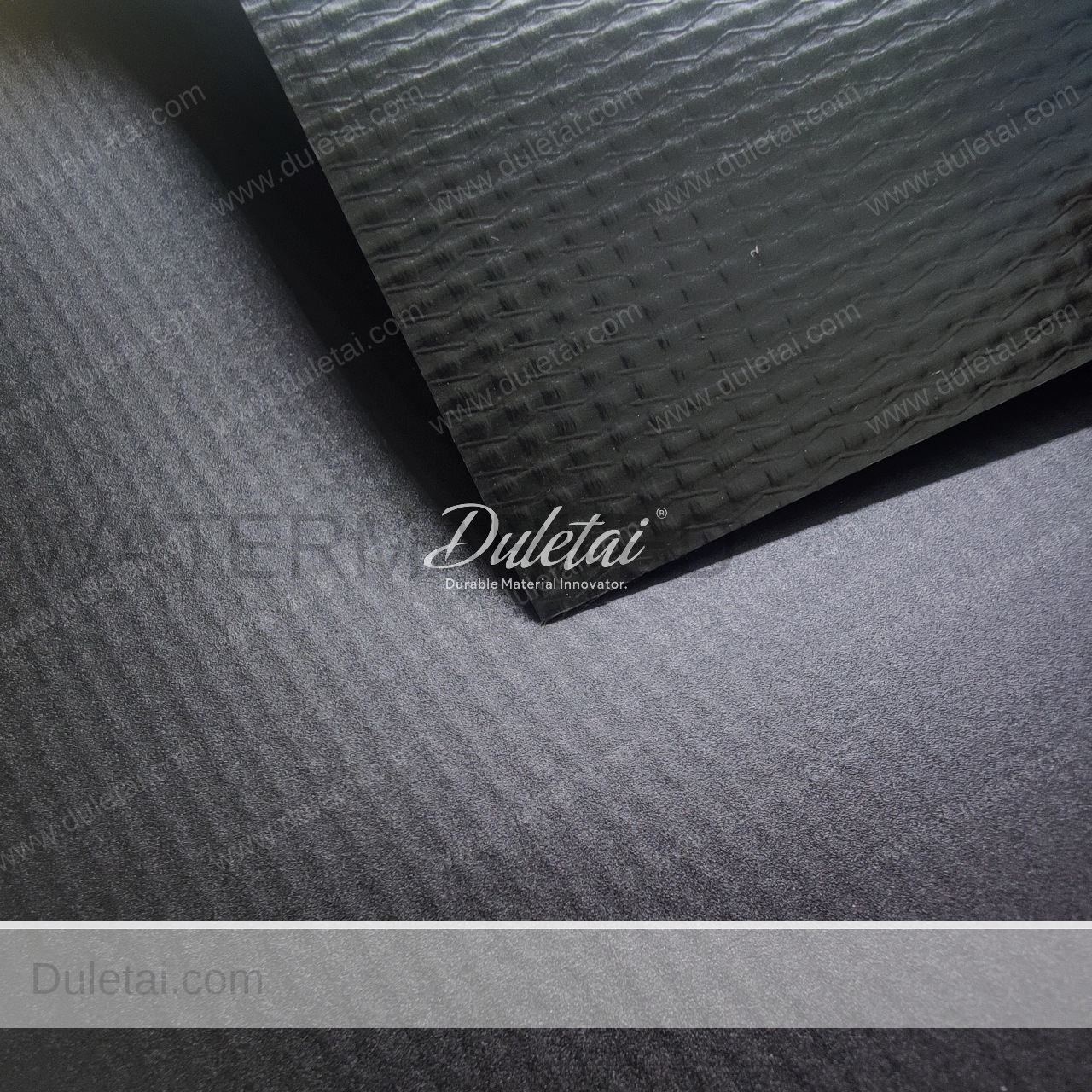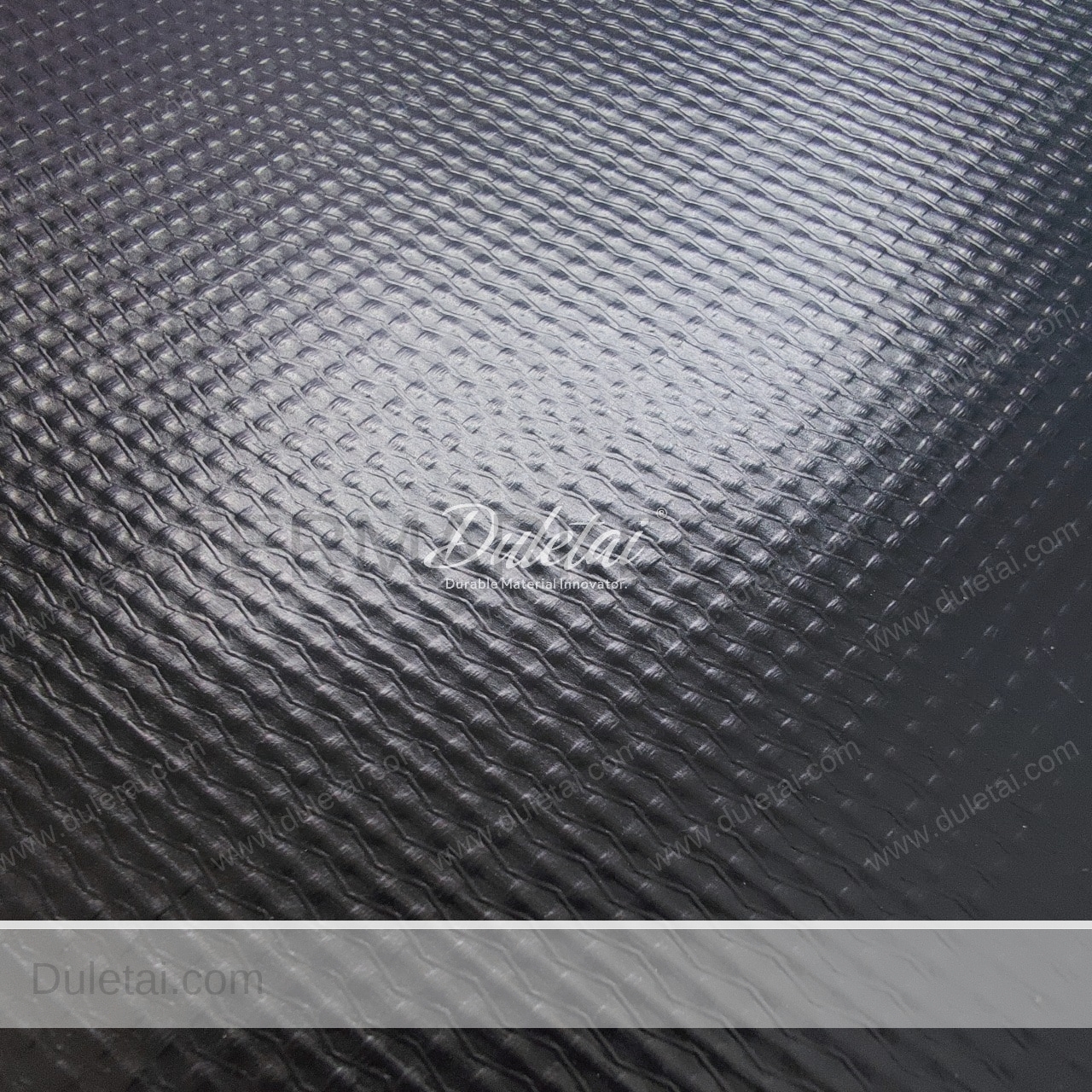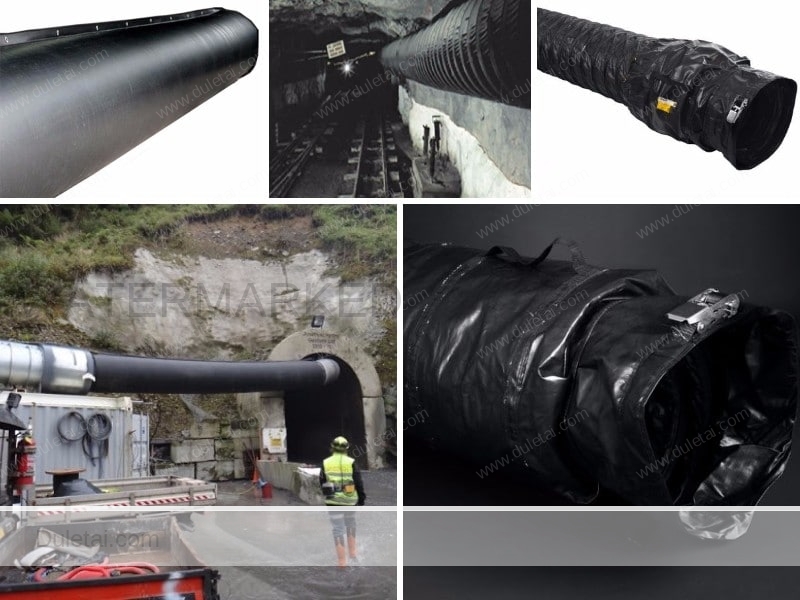 Anti static tarpaulin specifications:
Anti static tarpaulin ventilation ducting 600gsm | DuraTarps 

Structure:

3-Layer: PVC+Polyester+PVC

Base fabric:

1000D 9*9

Width:

1.02m-3.2m

Weight:

600g(±10g)/sqm

Colour:

Black

Flame retardant:

FR DIN4102 B1, M2, CLASS 1

Anti-static:
≤108 (Ω)
Suitable temperature:

-20° to +70°

Package:

Inner packing: hardboard tube and kraft paper/ poly bag




Outer packing: hardboard tube and tube cover

Meter per roll:

30m-506m
Anti static tarpaulin
features:
Excellent anti-static performance with surface resistivity of 106 to 108 Ω and a half-life period of one second or less.

Long lasting static protection.

Takes advantage of such superb features of rigid PVC plates as chemical resistance, processability, and flammability.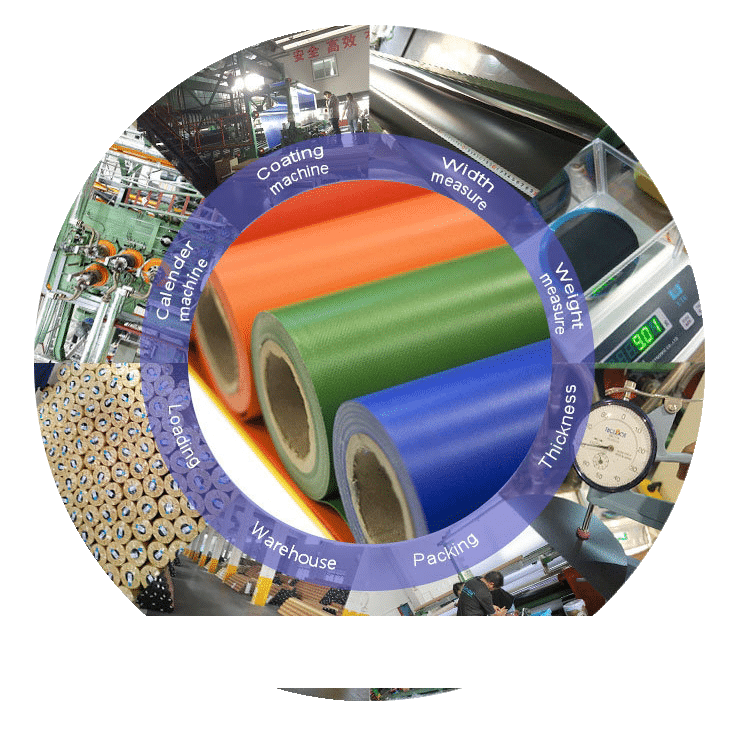 What is the Difference Between Anti-Static, Dissipative, Conductive, and Insulative?
Static Electricity

As the name implies, static electricity is electricity at rest. The electrical charge is the transference of electrons that occurs when there is sliding, rubbing, or separating of a material, which is a generator of electrostatic voltages. For example: plastics, fiber glass, rubber, textiles, ect. Under the right conditions, this induced charge can reach 30,000 to 40,000 volts.

When this happens to an insulating material, like plastic, the charge tends to remain in the localized area of contact. This electrostatic voltage may then discharge via an arc or spark when the plastic material comes in contact with a body at a sufficiently different potential, such as a person or microcircuit.

If Electrostatic Discharge (ESD) occurs to a person, the results may range anywhere from a mild to a painful shock. Extreme cases of ESD, or Arc Flash, can even result in loss of life. These types of sparks are especially dangerous in environments that may contain flammable liquids, solids or gasses, such as a hospital operating room or explosive device assembly.

Some micro-electronic parts can be destroyed or damaged by ESD as low as 20 volts. Since people are prime causes of ESD, they often cause damage to sensitive electronic parts, especially during manufacturing and assembly. The consequences of discharge through an electrical component sensitive to ESD can range from erroneous readings to permanent damage resulting in excessive equipment downtime and costly repair or total part replacement.

Electrostatic Discharge (ESD)

The sudden flow of electricity between two electrically charged objects caused by contact, an electrical short, or dielectric breakdown. A buildup of static electricity can be caused by tribocharging or by electrostatic induction.

Anti-Static

Preventing the buildup of static electricity. Reducing static electric charges, as on textiles, waxes, polishes, etc., by retaining enough moisture to provide electrical conduction.

Dissipative

The charges flow to ground more slowly and in a somewhat more controlled manner than with conductive materials. Dissipative materials have a surface resistivity equal to or greater than 1 x 10 5 Ω/sq but less than 1 x 10 12 Ω/sq or a volume resistivity equal to or greater than 1 x 10 4 Ω-cm but less than 1 x 10 11 Ω-cm.2

Conductive

With a low electrical resistance, electrons flow easily across the surface or through the bulk of these materials. Charges go to ground or to another conductive object that the material contacts or comes close to. Conductive materials have a surface resistivity less than 1 x 10 5 Ω/sq or a volume resistivity less than 1 x 10 4 Ω-cm.

Insulative

Insulative materials prevent or limit the flow of electrons across their surface or through their volume. Insulative materials have a high electrical resistance and are difficult to ground. Static charges remain in place on these materials for a very long time. Insulative materials are defined as those having a surface resistivity of at least 1 x 10 12 Ω/sq or a volume resistivity of at least 1 x 10 11 Ω-cm.