Description
Hits: 318
Acoustic transparency projection screen film has the ability of the screen to allow sound to pass through with little interference, this material bring the performance of high-end theater performance into the private home cinemas. The value of an "acoustic projector screen" is in its ability  present  a reference quality  projected image over in-wall speakers., such as cinemas, home theaters and auditoriums. Duletai accomplish this by perforating the fabric with small holes in matrix that are barely noticeable at a distance. DuraScreen DLT-2023 is made of a very strong pvc material with thousands of very small perforated holes in it. (Perforated means to pierce and make a hole or holes in). Essentially there's a ridiculous amount of holes poked in the material which allows sound to pass through the screen. The material is typically made of a very strong PVC with holes that are usually less than 3mm in diameter.
Perforation or microperforation is typically used to help alleviate acoustic pressure through a projection screen, particularly middle to high range frequencies. Standard perforation is 57,000 holes/m² (37 holes/in²) with an open area of approximately 7%; microperforation is 300,000 holes/m² (195 holes/in²) with an open area of approximately 6%.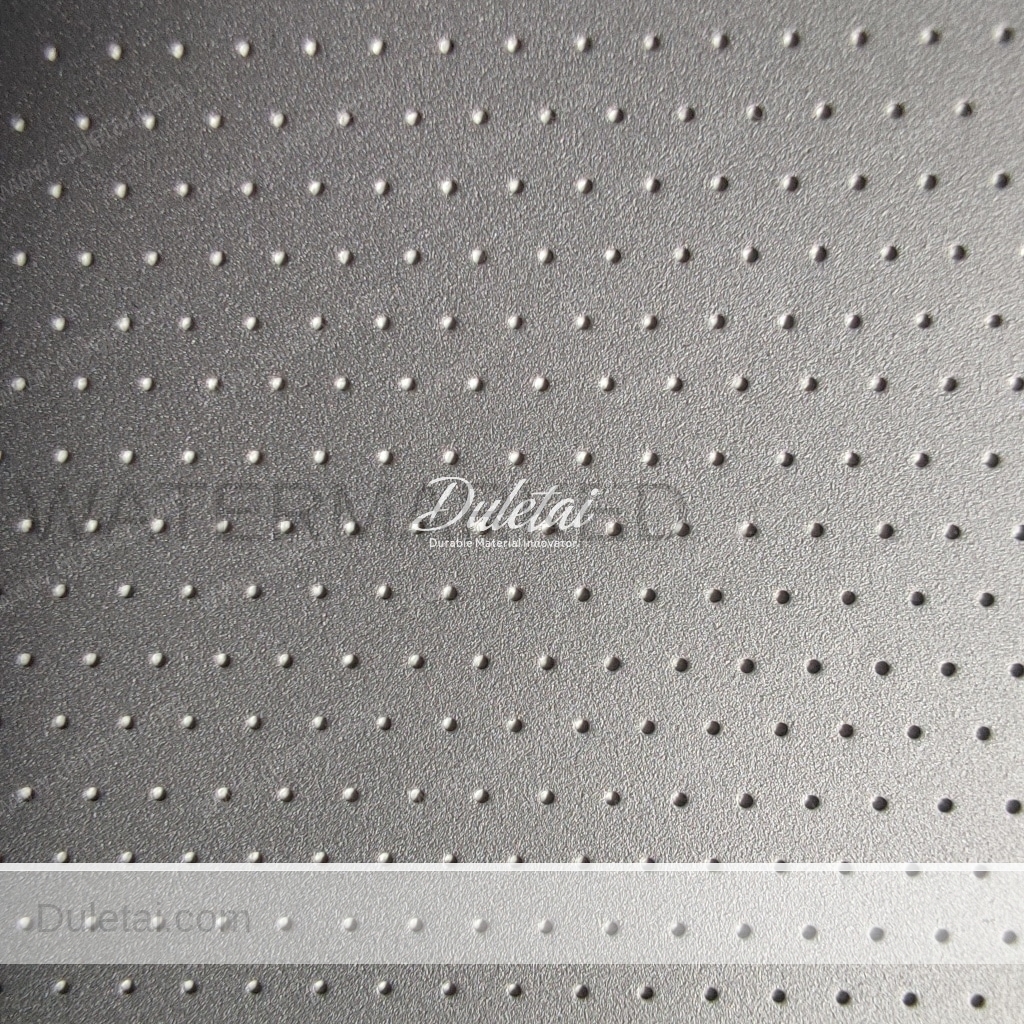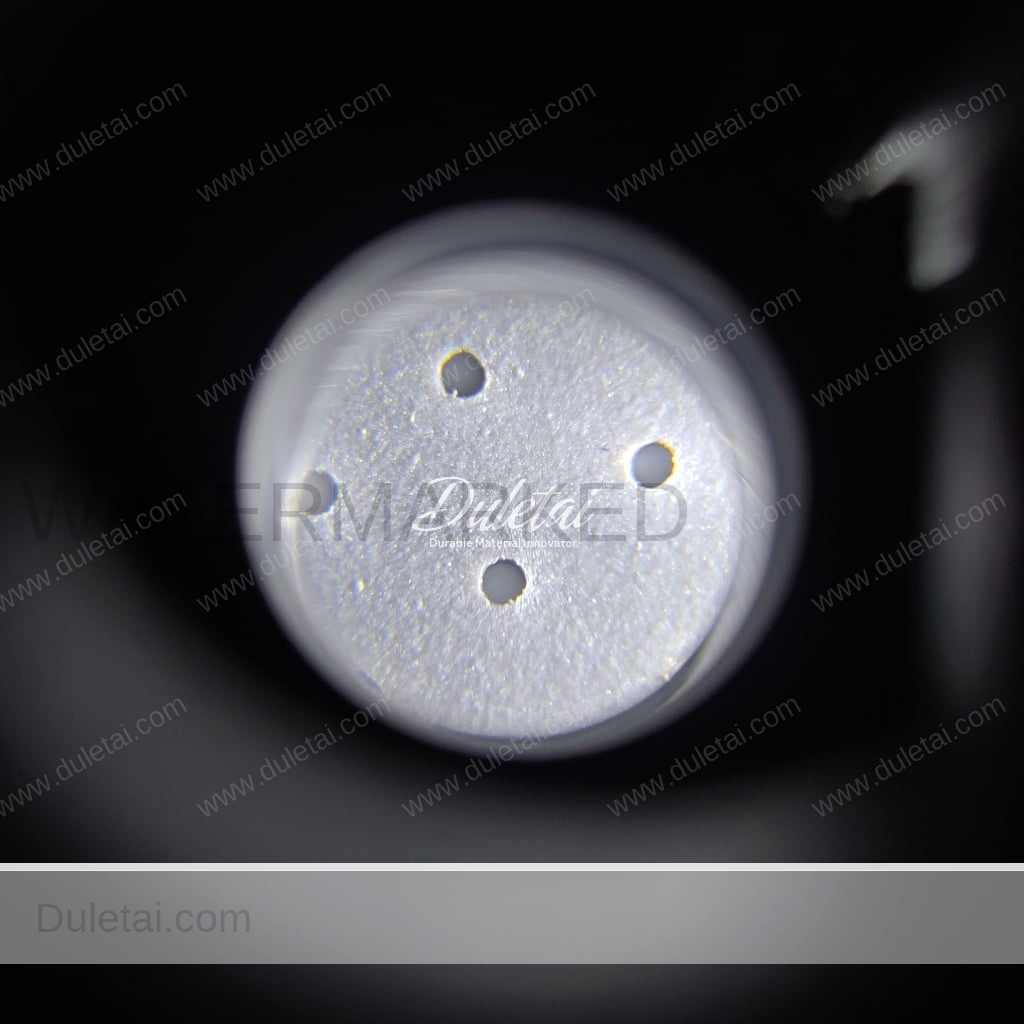 Acoustic transparency projection screen film specifications:
Silver acoustic transparency projection screen film | DuraScreen DLT-2023

Color:

Silver or White

Structure:

Single layer PVC film matrix perforated

Hardness:

Flexible / Soft / Extendable

Width:

2.2m/2.5m/3.2m

Thickness:

0.32mm± 0.01mm

Gain:

0.8

Recommended projector:

≥ 4200Lum

Viewing Angle:

160°( L&R 80° )

Suitable Resolution:

1080P / 4K / 8K / Full HD / UHD / HDR / 3D

Projection Direction:

Front

Feature:

Fire Resistant/Mildew Proof/Cleanable/Antistatic

Package:

Inner packing: Iron tube and kraft paper/ poly film




Outer packing: hardboard tube or wood crate

Meter per roll:

100m

MOQ:

Customize: 2000meters

Low Gain – 1 or less. Wide viewing angle up to about 180 degrees.

Medium Gain – 1 to 1.5. Viewing angles up to about 120 degrees. 

High Gain – 1.5 and higher. Viewing angles up to about 90 degrees. 
Acoustic transparency projection screen film applications: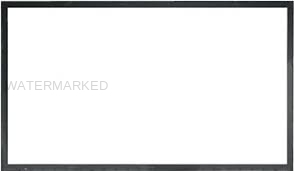 Fixed Frame