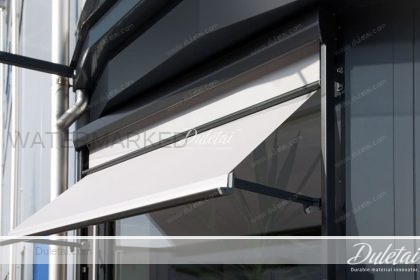 Hits: 105
Fibreglass fabric for solar protection
Duletai New Material in fibreglass fabrics offers quality and lasting solutions for solar protection, tensile structures, and acoustics correction for both business and residential buildings. With designs developed for both exterior and interior fittings, you can create the ideal environment for work or pleasure. Solar protection using fibreglass fabric blinds offers high levels of protection while maintaining the level of natural, incoming light for optimal visual and thermal comfort. Whether you need maximum transparency or transluent to blackout blinds, you have a choice of fabric to meet your needs.The fibreglass fabric range of blinds, roof shade structures, office space partitions and fittings are developed using fabrics of woven fibreglass yarns with a coating that ensures all prodcuts provide durable tensile strength, resistance to bad weather and offer both dimensional and colour stability.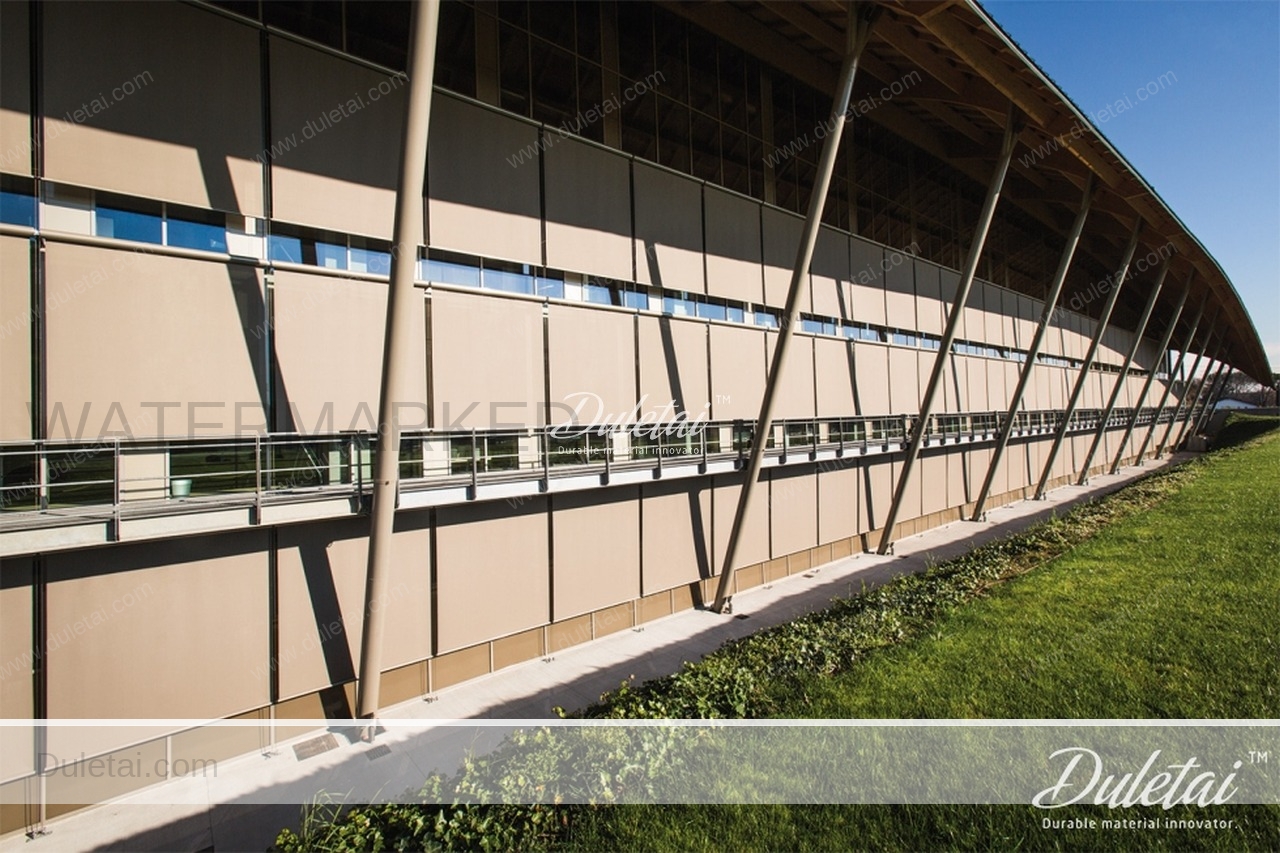 Fibreglass fabric: a lasting solution for managing your environment
Fibreglass fabrics come with a safety and quality guarantee. Dedicated to the highest quality, fiberglass fabrics are lead-free, meet international standards for fire safety, low emissions of dangerous substances and fully comply with the "Blinds Performance Requirements for external and internal blinds.