Hits: 139
Summary: For a lasting solar protection, Haining Duletai New Material Co., Ltd brings fiberglass blackout fabrics in a variety of shades.
China, November 23, 2019 – For an adequate protection from sunlight during the summer, roller window curtains are important for any building. Haining Duletai New Material Co., Ltd develops blackout fabrics using woven fiberglass yarns that can be used in the window curtains. Available in different sizes and thickness, the material can blackout a significant amount of sunlight from entering a building. Thus, it helps in keeping the inside temperature congenial for residents. The fabric can be used in both residential as well as commercial buildings.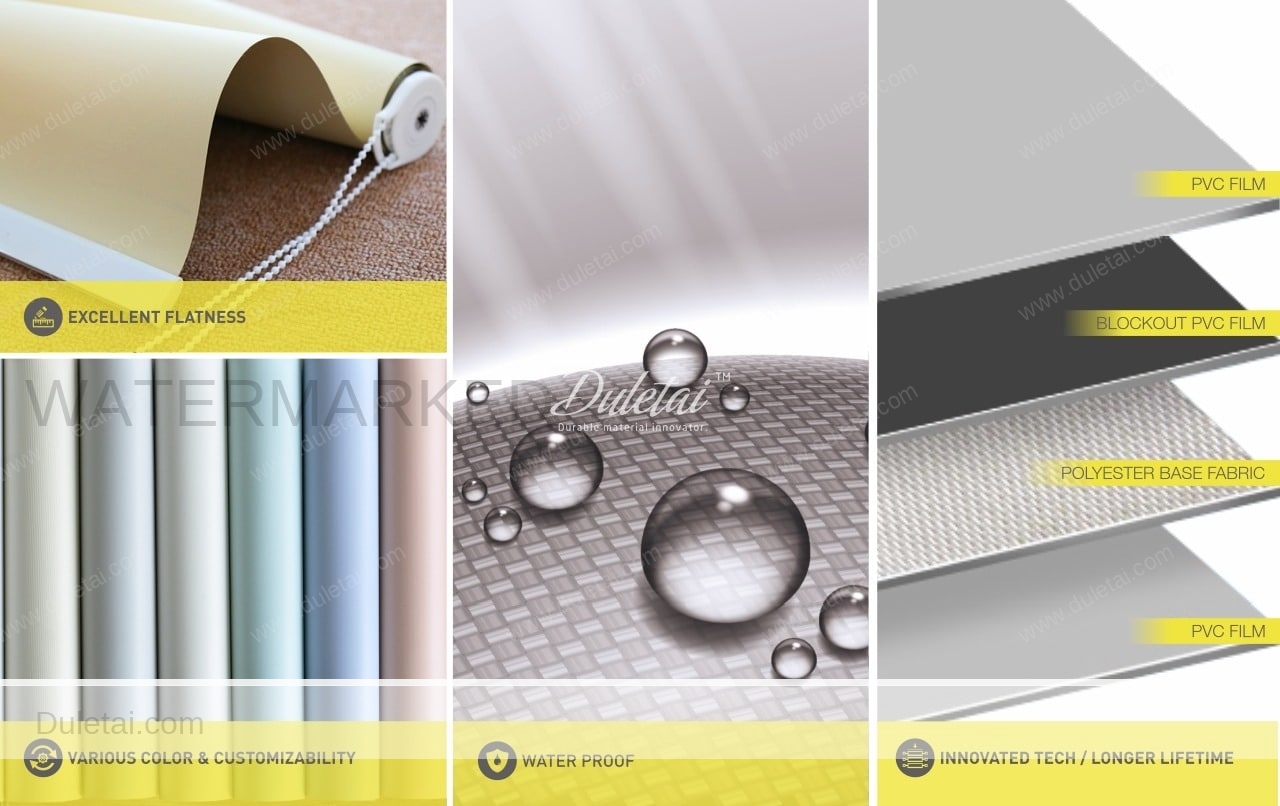 According to the company spokesperson, the fiberglass blockout fabric offers a perfect solar protection.  The fiberglass yarn comes with a durable coating for the long-lasting performance. The fabric offers both dimensional as well as color stability and comes with a significant tensile strength. The spokesperson states that the fabric blocks the sunlight while maintaining an adequate natural light during the daytime inside the building. The fabric helps in maintaining a sufficient visual ability and also thermal comfort. The material is widely used in many types of buildings, such as airports, hospitals, shopping malls and others. Available in grey color, the material can have a blackout rate as high as 5.7.
The company's fiberglass window shade is very popular in the industry for its amazing features. This material is available in white color and its structure contains PVC coating on the fiberglass layer. Available in the width range of 1.02m to 3.2m, the window shade has a weight of around 460GSM. With good color fastness ability, the material is flame retardant, washable and waterproof. With the fiberglass at its core, the fabric is anti-static and anti-fungal and also helps in reducing the noise level inside the building. The fiber also comes with an outstanding flatness with no curling at the edges. The spokesperson states that this fabric is available in the rolls of 30m, and they ship it packed in a hard paper tube.
Haining Duletai New Material Co., Ltd also specializes in the fiberglass roller shades blackout that comes with different layers of PVC films, blockout layer with a fiberglass core. With an excellent flatness, the fabric is available in beige color. However, the company offers color customization options as per the demand of the customer. The spokesperson reveals that the roller shade fabric can match with the interiors of a building and can help in enhancing the aesthetic value of a room. The company treats the fabric with an anti-mildew process to prevent its biodegradation and chemical decomposition. An anti-UV treatment protects the polymer against the harmful effects of the Sun's UV rays. The material is also anti-static to reduce static electricity, so that electrical components of a building are not damaged. The fabric is completely waterproof and is washable to keep it clean.