Hits: 124
Summary: Haining Duletai New Material Co., Ltd has the specialty of bringing innovative industrial fabrics and materials for different applications. They now offer fiberglass blackout blind material that can be used in pull down windows of various buildings.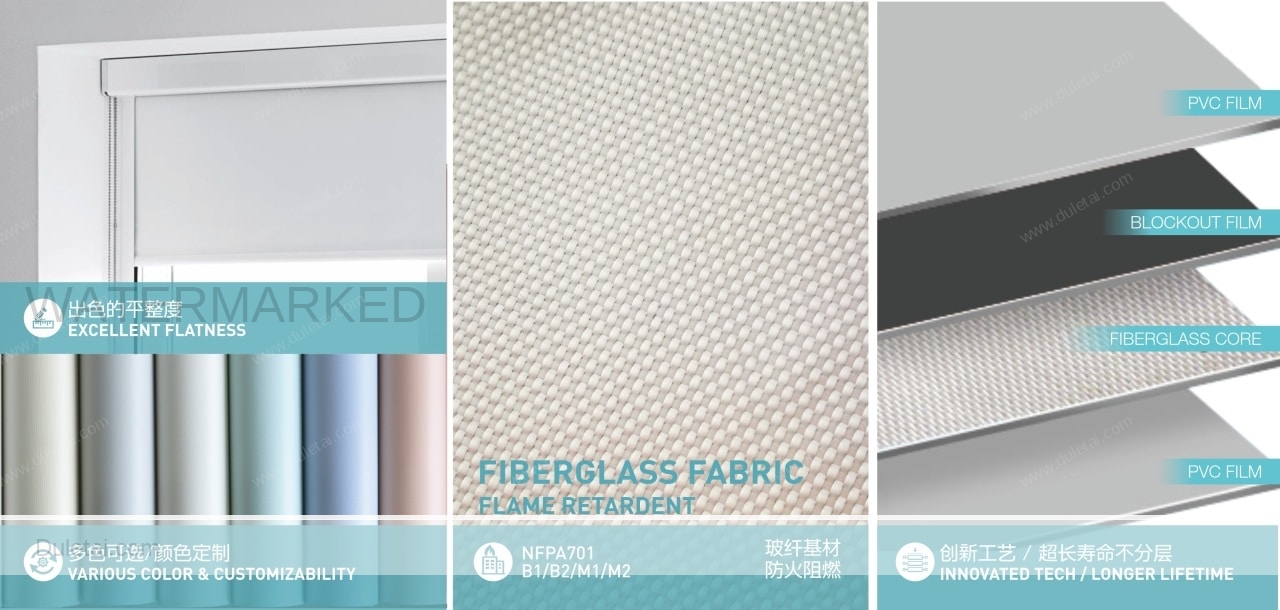 China, November 23, 2019 – Using cutting-edge technologies and advanced machinery, China based Haining Duletai New Material Co., Ltd brings innovative materials for different applications. From pipe covering materials and tent fabrics to fiberglass fabric and drop stitch material, they have an exhaustive product range for their global clients. These fabrics are available in different sizes, dimensions and in a variety of colors. The company can also customize the specifications of the fabrics to meet a client's unique requirements.
The company has the fiberglass blackout blind material that can be used in the windows of a building for an excellent solar protection. The material cuts off an excessive amount of sunlight from entering the building to help maintain an ambient temperature for the residents. At the same time, it allows a sufficient daytime visual, so that no lights are switched on for the visibility. This blackout material is developed using woven fiberglass yarns with a coating to ensure a sufficient tensile strength of the fabric. The fabric can be used on windows for blocking sunlight and UV rays. The material is suitable for both commercial and residential buildings, and they provide blackout blind materials for windows that can also be in sync with the interiors of the building.
They have a range of fiberglass fabric pull down window shades that can prove a lasting solar protection solution for buildings. The window shades allow ample natural light during the daytime. The material can be used for a variety of buildings, such as apartments, airports, hospitals, offices and others. Available in fawn color, the material is composed of a fiberglass core with layers of PVC on both sides of the core. With a blackout rate of 5.7, the material can keep the inside temperature friendly for residents, even when there is a scorching heat outside. The material is available in the width of 1.02m to 3.2m with a significant tensile strength and dimensional stability. The product is available in rolls of 30m in a hard paper tube packing.
The spokesperson of the company reveals that they are the pioneers in developing the drop stitch fabric that can be used for making inflatable platforms for different applications. They use high quality and tough polyester threads in making the drop stitch material that can easily be inflated to achieve the shape of a durable and stable surface. When deflated it is easy to store or transport from one place to another. The fabric can be used for a variety of purposes, such as for making floating platforms, SUP paddleboards, mattresses, and mats for yoga, gyms and others. With superior air holding capacity, the company supplies the toughest drop stitch fabric in the industry.