Hits: 78
Summary: To help hide military equipment and also apply some different colors, Haining Duletai New Material Co., Ltd brings high quality camouflage oxford fabric at best prices.
China, November 23, 2019 – With their specialty of supplying a wide range of industrial fabrics, New Material Company brings camouflage fabric that can be used by the military. The fabric can be used to hide different types of military equipments from enemies. The company has the specialization of using nylon and polyester fabrics with PU, PVC and other types of coatings to create high-strength and durable industrial fabrics. These fabrics can have a wide variety of applications, such as erecting tents, awnings, temporary sheds, truck covers, curtains, covering materials for pipelines and others.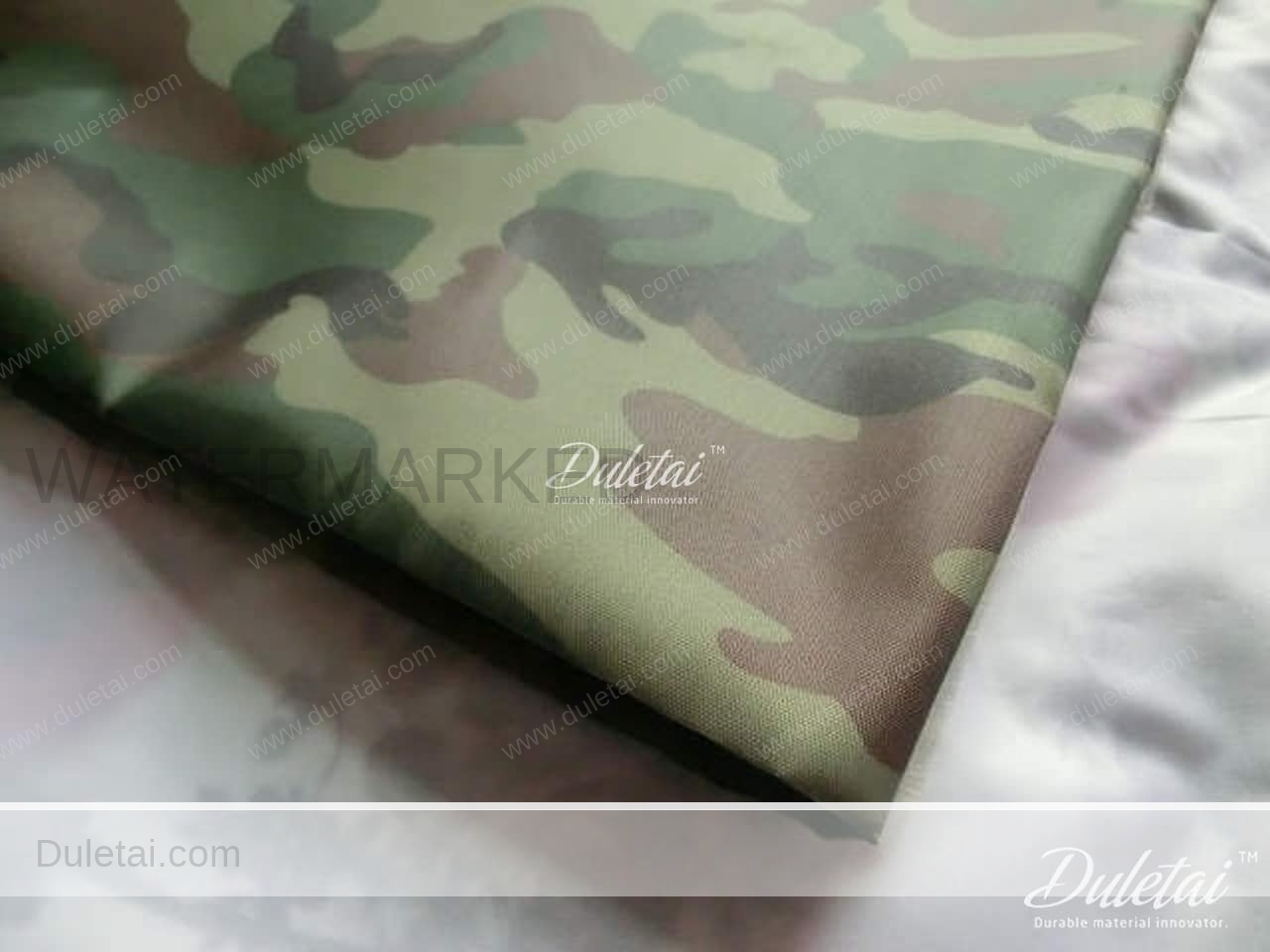 According to the spokesperson of the company, the camouflage oxford fabric in their stock is in a variety of colors. The fabric can be used to apply different colors while hiding military personnel and equipments, such as guns, tanks, backpacks, wireless systems, batteries and others. Instead of using the same traditional camouflage color, New Material Company brings new colors that can prove helpful in hiding from the enemy in a more effective manner. The fabric can be available with different types of coatings, which may include PU, PVC, water repellent, oil repellent, and others. The fabric may also come with waterproof and flame retardant finishes. With the maximum width of 90 inches, the fabric can create an ample covering space for hiding a variety of equipments used by the military.
The spokesperson reveals that this camouflage material is lightweight, soft, breathable and flexible. The fabric is 100% polyester with PU coating and UV treatment. Using the woven technique, the fabric achieves its strength and a long-lasting durability. According to the spokesperson, they can customize the color of the fabric according to the requirement of a client. The fabric is available in 50m rolls, and packaging could be in poly bags or vacuum packing. The high quality fabric comes with EN, RoHS and SGS standards.
The company's oxford fabric is in great demand. This is PU coated nylon and polyester fabric. The fabric is lightweight and waterproof. This fabric is used for making bags, tents, mattresses and other items. The spokesperson reveals that they can offer this fabric with the PVC lamination, and which is their unique offering in the market. With its smooth finish and seamless weaving, the fabric can also be available with the urethane coating. This coated fabric is waterproof can adequately repel water. It can be used for making camping bags, computer bags, cases, sacks, banners and other items. The fabric is created using the basket woven pattern and offers a guarantee of quality and durability. Thus, it can also be used for making casual and formal clothes, shirts, woven dresses and so on.