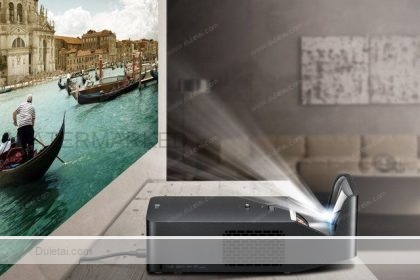 Hits: 266
Short throw projectors are not like your standard projector. They have a dedicated lens installed to produce big screen image from a ultra shot throw distance (typically 10cm to 60cm) avoiding shadow effects caused by people and objects in front of the lens. Short throw projectors cbrightness is from 2000 to 4000 lumens to vs ambient light in the environment.
If you have low levels of ambient light look for around 2500 lumens. If you can not control the ambient light, consider at least 3500 ansi lumens. Short throw projectors come in a number of native resolutions the most popular being XGA, WXGA or Full HD 1080p. It's important to match the output resolution of your source to the native resolution of the projector you are looking to purchase.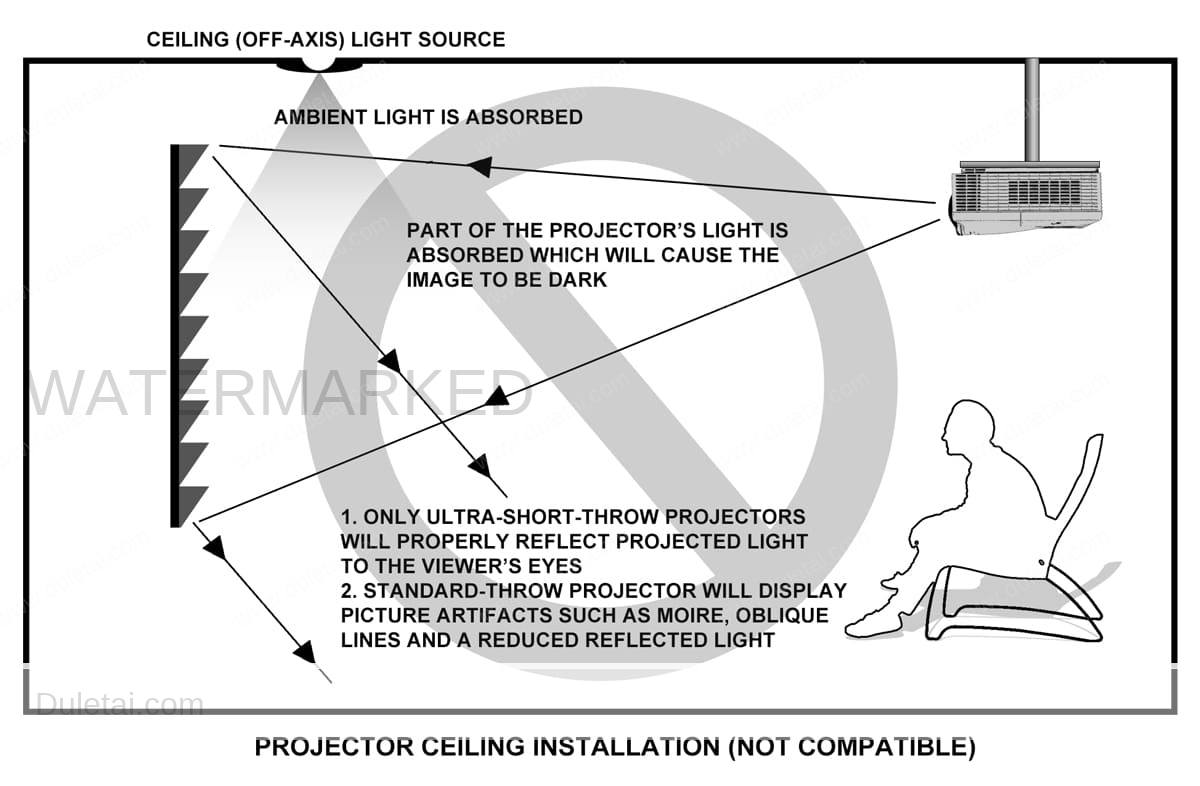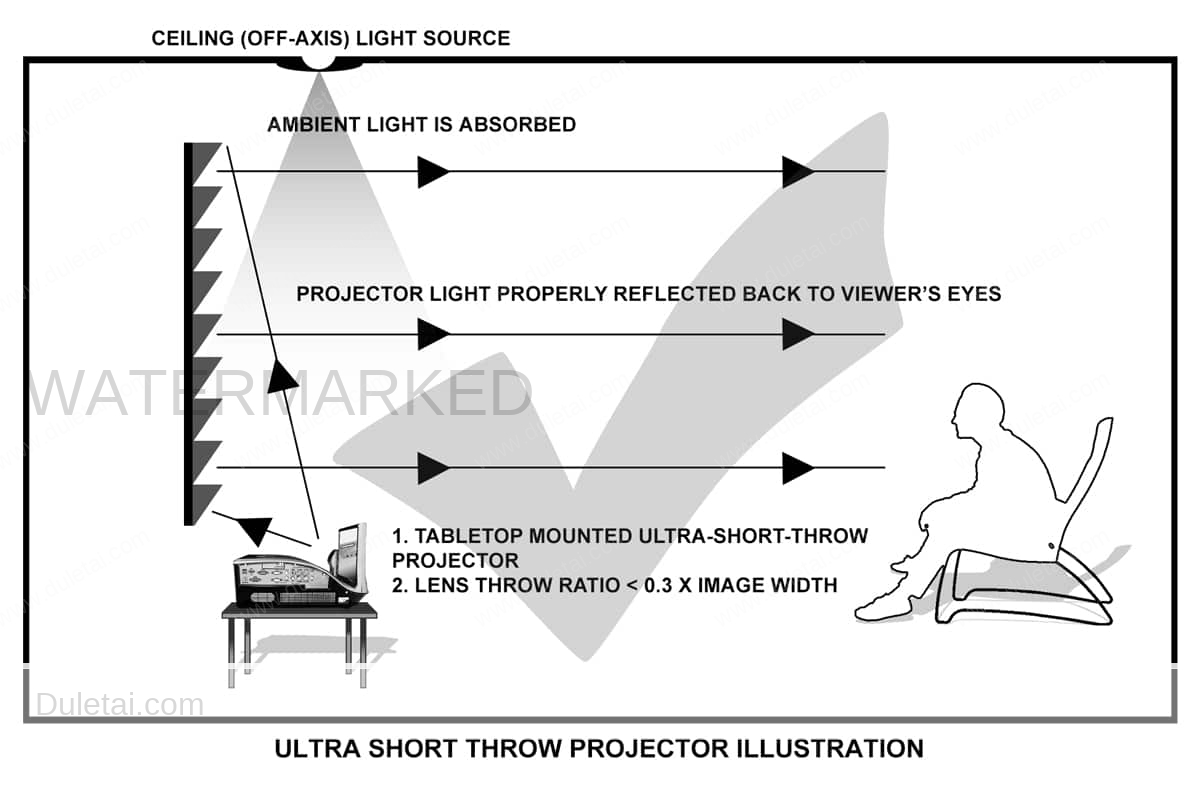 Throw distance is one of the most important factors for a projector. The difference in a projector's throw distance is decided by the type of lens it uses, with long throws generally being cheaper to build than short throw due to the quality of glass necessary to make them work. All short or long lens measurements, regardless of brand, are categorized by how much distance the projector needs from the screen to create a 100″ image. Long throw projectors can require six feet or more of available space between where your projector sits and where the screen is mounted in order to reach the 100″ limit. The upside of long throw lenses (besides the price discount compared to short throws), is they're perfect for large hall or exhibition space applications, like business presentations or concert visuals. Move them closer however and the image shrinks, making it less useful in projector home theater setups in smaller rooms. Short throw projectors on the other hand have lenses that can create a much larger picture from shorter distances, or 100″ from about four feet or less in certain models. The first benefit of buying a short throw also happens to be one of the most obvious: less room between the projector and the screen means less room for people to get in the way. On the one hand, long throw projectors can be cheaper than their short throw competitors, but they also don't lend themselves too well to home theaters when there's only so much space between your couch and the opposing wall. The saying "down in front" doesn't get tossed out all that often in home theaters, but it can still be annoying when your friends or family are involved in a movie only for one of them to get up for a snack and ruin the shot for everybody. With long throws you have more space between the projector and the screen, which makes it more likely that someone's going to walk through the image path on their next trip in or out of the room. On the other side of the spectrum short throws are spectacular for sitting-room only setups, though that bonus comes at a cost. Short throws are more pricey at checkout, and also don't adapt as well to further projection distances the way a long throw can. If you plan on using your projector for any other projects or presentations outside of a home theater exclusively, a long throw might be the better choice.