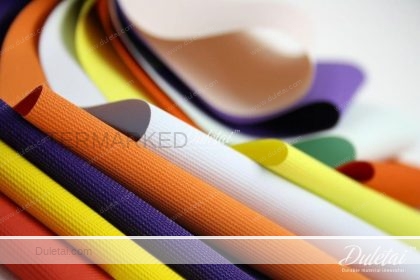 Hits: 310
PVC Coated Tarpaulin Is Made By PVC Resin Coated Onto 1-layer Mesh Fabric. It Was Mainly Used For Sheets, Membrane, Covers, Awning, Tents, Shades, Curtains. Coated PVC Tarpaulin Could Meet Standard Flame Behaviors, Cadmium Free, En 71-3, Reach Regulations, Anti Static, And Other International Standard. PVC Tarpaulin Rolls Widths From 1.0mts -5.1mts, Weight From 240gsm -2700gsm, And Thickness From 0.19mm -2.0mm.

High Tenacity Industries Yarn
Polyester High Tenacity Yarn For Industrial Technical Textile Stands Out High Durability, Toughness And Chemical Resistance To Withstand Extreme Environments. Our Wide Choice Of PVC Coated Tarpaulin Counts Range From Dtex 330 Up To Dtex 16500.  Our PVC Tarpaulin Materials Yarn Mainly is High Tenacity Low Shrinkage,  Also Have Twisted Polyester Yarn, Ripstop Polyester Yarn ( For Mining ) , Anti – Wick Polyester Yarn ( For Tent, Awning, Roofing ) , Panama Weave Polyester Yarn ( For Curtainsider ) , As Well High Tenacity High Shrinkage Polyester Yarn ( For Tank, Sail Cloth ) .
PVC Pastes Are Liquid Or Semi-liquid Suspensions, Comprising – As The Essential Components – Paste Grades PVC Polymers And Plasticizes: Various Additives Are Also Usually Present In A Paste, As Required For Processing And Product Properties. Such As Stabilizers, Agents, Pigments, Lubricants, Solvents, Flame Retardant, DINP,  Anti Wick. Most of Our PVC Resin From HANWHA, LG, TIAN YE, Formosa. Our Standard PVC Tarpaulin Resin is PSM-31, P-450, P-440.
Coating Process
Knife Coating Is A Process Where An Excess Of PVC Resin Coating Material Has Applied To The Woven Polyester Or Nylon 66 Substrate And Removed By A Measurement Blade To Achieve The Desired Coating Thickness. We Use Traversing Quality Guidance System The Happyway Can Measure And Control Critical Process Parameters On The Running Tarpaulin Roll Process Across The Entire 3.4M Width Of The Tarpaulin Product. We Obtain High Measuring Sensors To Handle Diverse Vinyl Coated Polyester Fabric Tasks.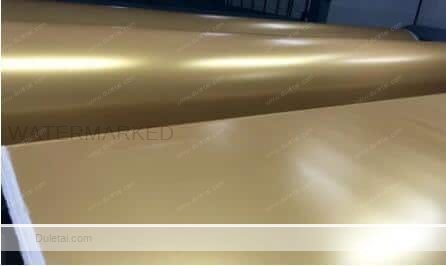 Finish Process 
TAK Provide PVC Coated Tarpaulin Finish Processes. Such As Single Side / Double Side Acrylic Lacquer, PVDF Lacquer, Silver Lacquer, Gold Lacquer, TiO2 Lacquer, Leather Embossed, Diamond Embossed, Cloth Embossed, 3D Embossed, Litchi Embossed, Tatami Embossed, Rhino Skin Embossed, Calfskin Embossed, Buffalino Embossed, Snake Skin Embossed, Grid Embossed, Custom Logo Embossed, Stripe Print, Leaf Print, Mosaic Print, Grid Print, White / Black Print , Camouflage Print, Lettering Print.
Tarpaulin Types
Manufacture Different Kind of Tarpaulin Materials To Meet Specific  Industry Applications.