Description
Hits: 325
DuraTarps offers high quality coated and laminated polyester pvc tarp. Our 18 oz heavy duty vinyl tarps are our most frequently purchased waterproof tarp. PVC vinyl offers the greatest value because it's easy to handle and extremely durable. PVC tarps are resistant to abrasions, grease, mildew, and oil. They are also highly resistant to tearing and puncturing. These tarps are ideal for freight truck coverage, in industrial areas, on construction sites, and for agricultural purposes. PVC vinyl has high chemical and water resistance, and recovers easily from deformation. It is also a poor conductor of heat and electricity, which makes it ideal for insulation applications, such as covering up electrical equipment in open space. PVC tarp is also extremely resistant against the effects of ultraviolet rays in sunlight, making the material suitable for outdoor tentage use. The spacing of the grommet can be anywhere between 18″ and 36″. Shorter spacing will minimize tearing and movement and add some strength to the tarpaulin. There is a triangular plastic to reinforce and prevent fro tearing a hole in the fabric on each corner of the tarpaulin. In high winds the corners are especially likely to tear or rip as a result of the additional tension. In order to add additional strength, a rope is usually sewn into the hem of the tarpaulin. The polyethylene tarpaulin can be used in numerous ways such as to cover your roof whenever a leak is discovered or when you're remodeling your house or even a room in your house.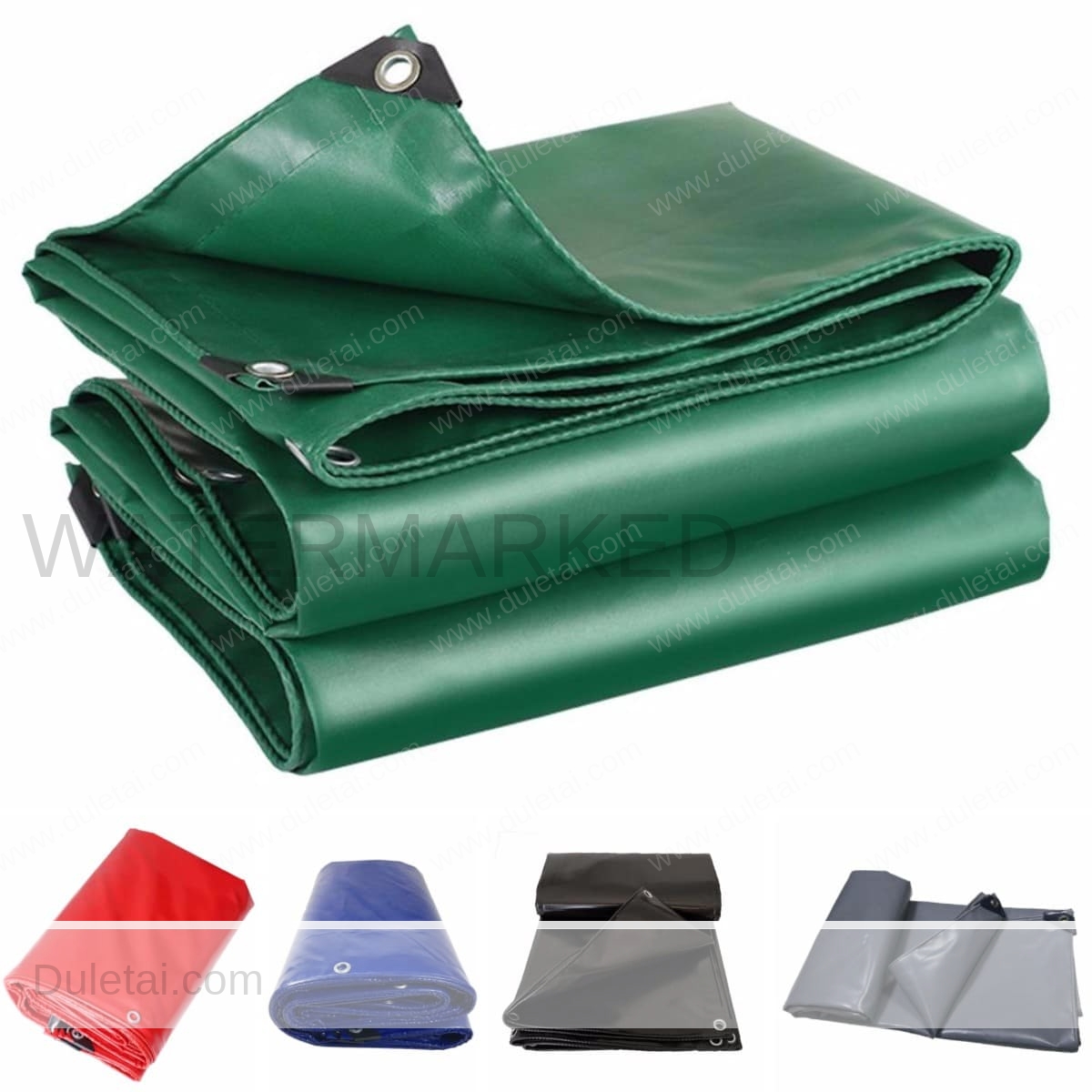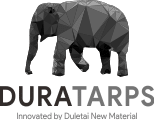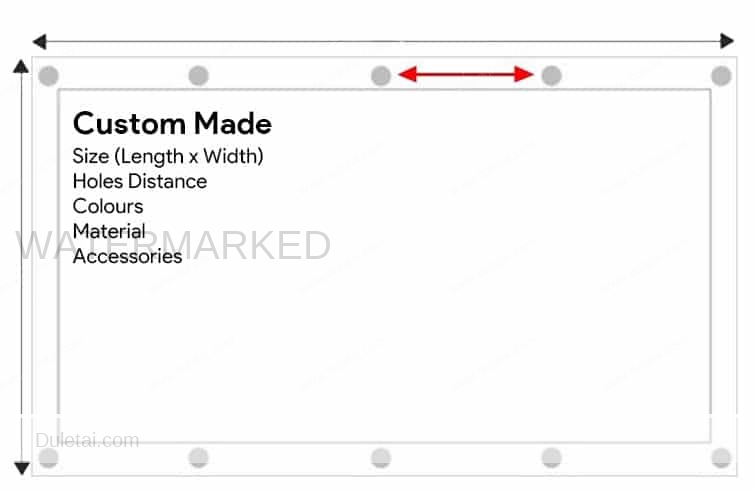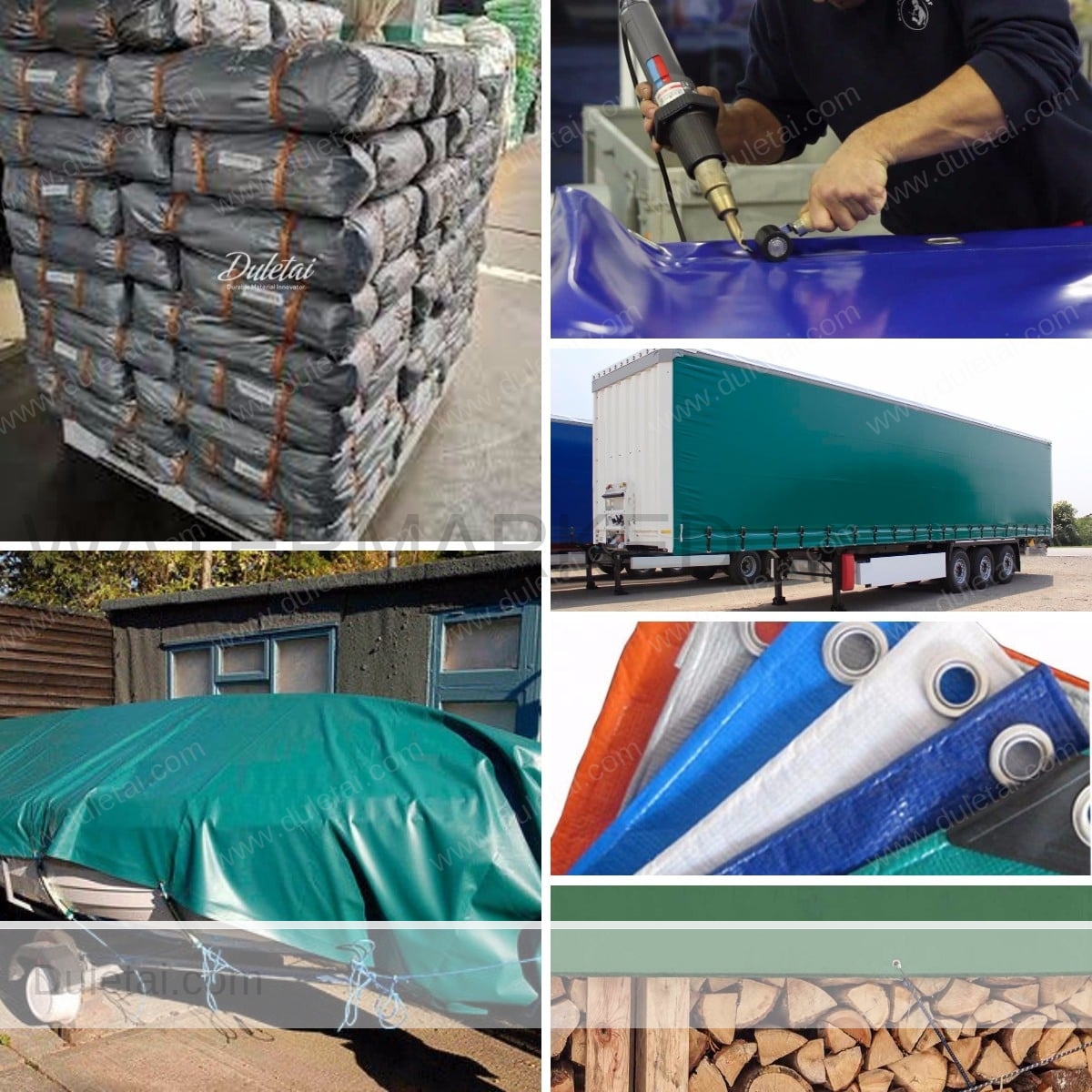 PVC tarp material specifications:
PVC tarps | DuraTarps DLT-RM1301

Technology:

Knife coating/Laminating

Yarn:

500D/1000D/2000D

Structure:

PVC film+Polyester base fabric+PVC film / 3 layers

Surface:

Glossy/Matte/Semi-Glossy/Semi-Matte

Colours:

White,Black,Red,Blue,Grey,Green,Yellow,Beige,Orange Silver or Customized

Thickness:

0.5-1.5mm

Weight:

650-1450gsm(19-43oz)

Tensile Strength(L/W):

2500-7500N/5cm

Tearing Strength(L/W):

500-1500N/5cm

Peeling Strength:

120-200N/5cm

Suitable Temperature:


-30°C–70°C

Dimension:

Customized

Life span:

10+years / 5+years

Feature:

Waterproof, Fire Retardant, Anti UV, Blockout, Blackout, Heavy Metal Free, Anti Mildew, Flexible, Heavy Duty, Tensile, Self Clean etc are available.

Packing:

Pallets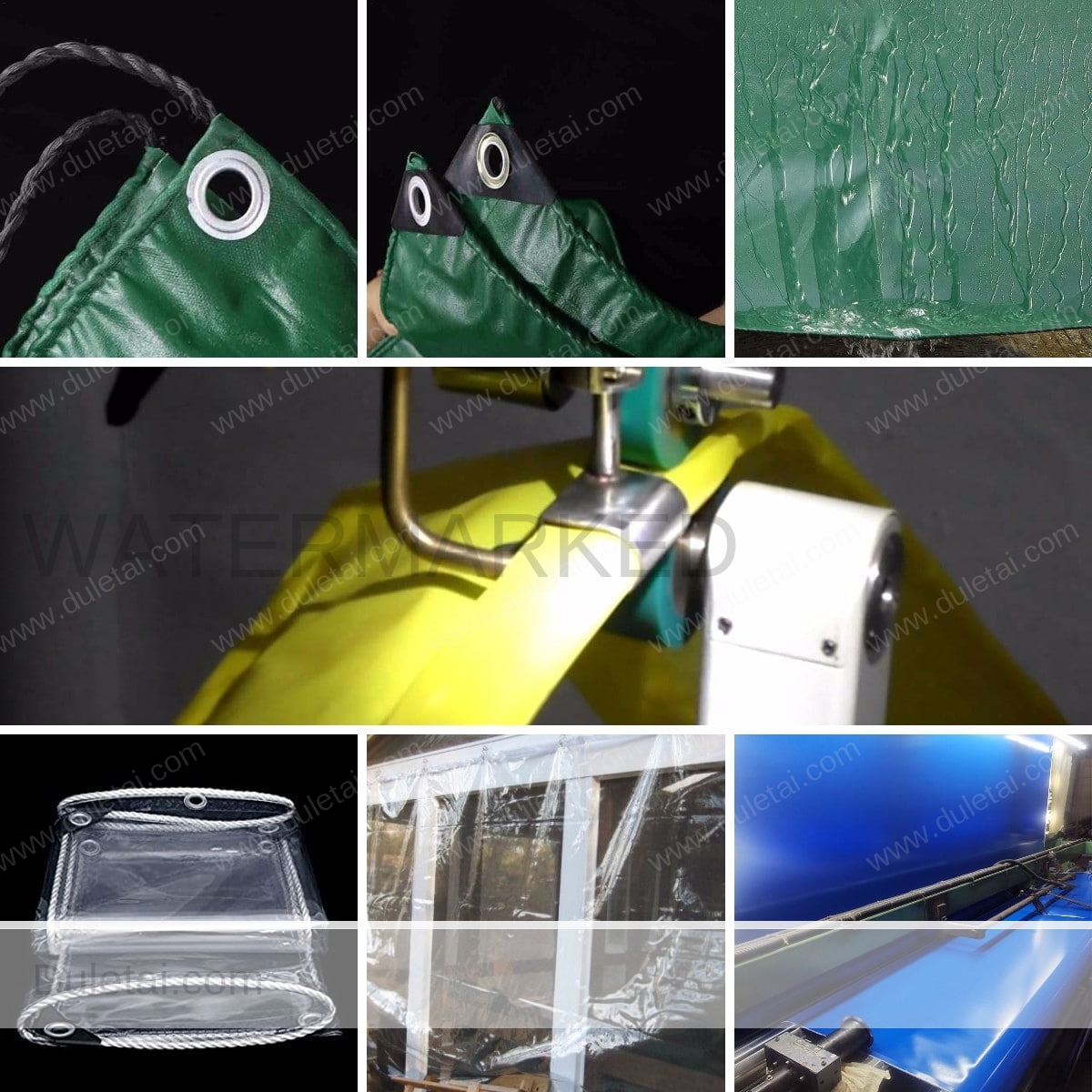 PVC tarp applications:

PVC free version for this item is available.
Would you like to know more?
Clicek "Go Green" button!