Description
Hits: 135
PVC canvas serve as a highly popular and commonly-used waterproof canvas fabric in the fabrication of canvas covers, canvas bag, canvas tote bags, canvas sheets and awnings as PVC coated canvas tarpaulin has a variety of favourable properties which supports these applications. PVC fibers have high chemical and water resistance, do not burn well . At low elongations PVC fibers recover completely from deformation. PVC fibers are soft and exhibit good recovery from bending deformation. PVC is extremely hydrophobic, have a moisture regain of 0.0% – 0.1% under standard conditions. The fiber is a poor heat and electrical conductor and possesses potential in insulation applications.
PVC canvas is only attacked very slowly by ultraviolet rays in sunlight compared to other materials. PVC fiber melts with decomposition at 135 degree celsius to 180 degree celsius. Coated canvas tarpaulin are unaffected by moisture, chemically stable, resistant to moths and biological attack, poor conductors of electricity. PVC is also used extensively in industrial applications such as bonding agents for non-woven products, since they have high resistance to chemicals. Other products include flame- retardant christmas trees, filter pads, fishing lines and nets, and protective clothing.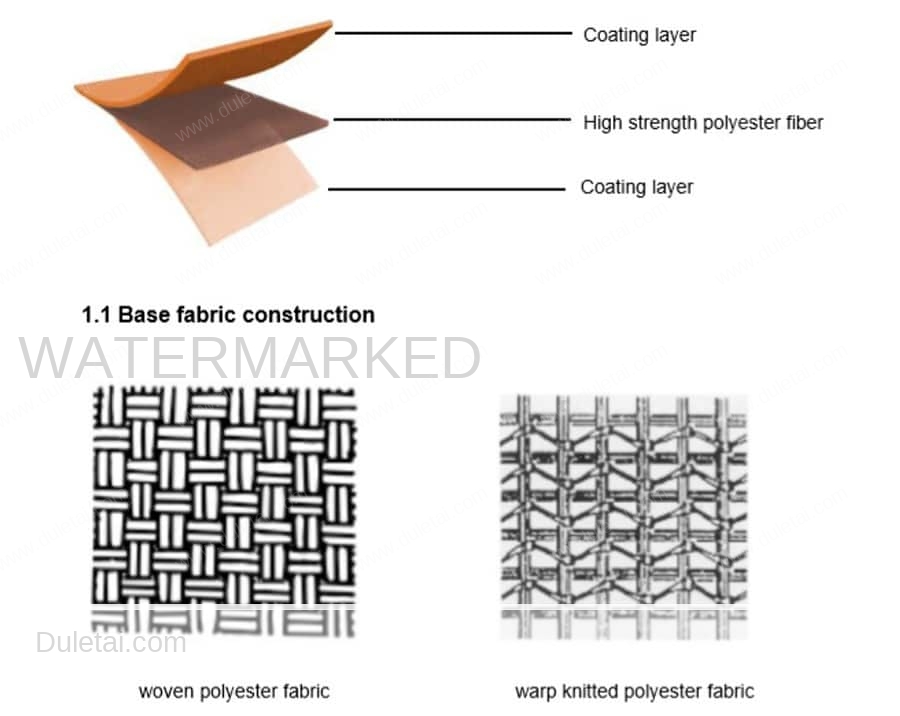 PVC canvas specifications
PVC tent fabric | DuraTarps DLT-5207

Technology:

Lamination / Coating

Structure:

PVC film+polyester base fabric+PVC film / 3 layers laminated

Base fabric:

1000D 23*23


Thickness:

0.65mm

Weight:

850gsm

Width:

1.05-3.2m

Roll length:

50m

Surface:

Glossy/Matte

Blockout:

Extra blockout layer available


Colour:

Customized

Temperature:

 -20~+70(°C)

FR certification: 

Customized B1, B2, M1, M2, NFPA701, DIN75200;

Packing:

Paper tube+PE film+Craft paper

MOQ:

3000yards for customization/ 100yards for in-stock
PVC canvas features: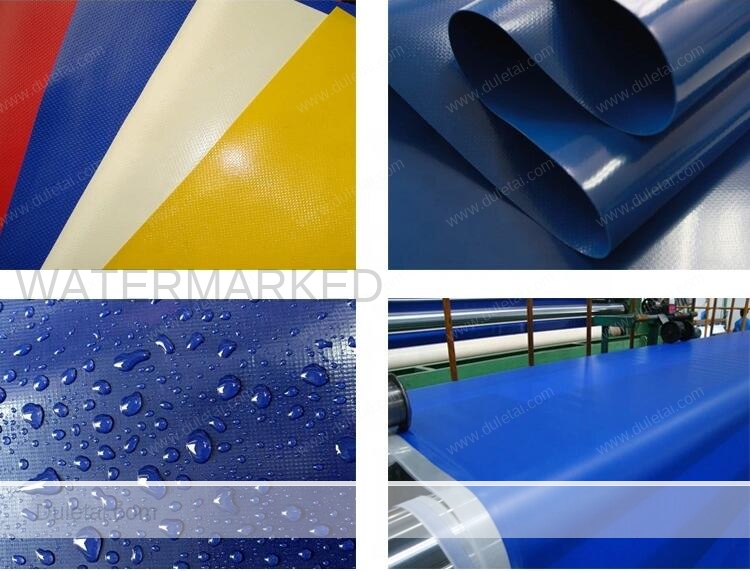 1. Outstanding tearing strength
2. Blackout
3. Waterproof
4. Aging resistant
5. Flame retardant
6. UV resistance available
7. Antistatic available
8. Good digital printable, high intensity and durability, self-cleaning.
9. Oil and chemical resistant
PVC canvas
 applications:
Coated canvas finds its major use in industrial fabrics including filters, tarpaulins and awnings, in protective clothing, and in upholstery for outdoor furnishings.