Description
Hits: 191
Polyolefin canvas TPO fabric is a unique product which has become a trending textile in specific market segments. Many users are drawn to it for its non-plasticizer make-up and its UV, weather, and chemical resistances.  TPO is a relatively soft resin with good physical properties especially when it comes to chemical resistance and weathering. It is popularly known for its lack of plasticizers, a low cold crack resistance, chemical resistance and formability. TPO is inherently anti-bacterial which means it does not require any chemical additives. TPO also has an outstanding UV resistance.
Polyolefin canvas fabric use extrusion technology and laminated with PP yarn woven based fabric. Polypropylene (PP) is generally deemed the most versatile and popular material for most applications. It has a fairly high melting point, can withstand daily wear and tear and is resistant to cracking and stress, even when flexed. For this reason, it's often used in packaging applications, such as snap on lids or bottle caps, or medical tubing. Like other thermoplastics, PP yarn can be melted down again to create new products. For example car parts, storage boxes, plastic pallets and even garden furniture.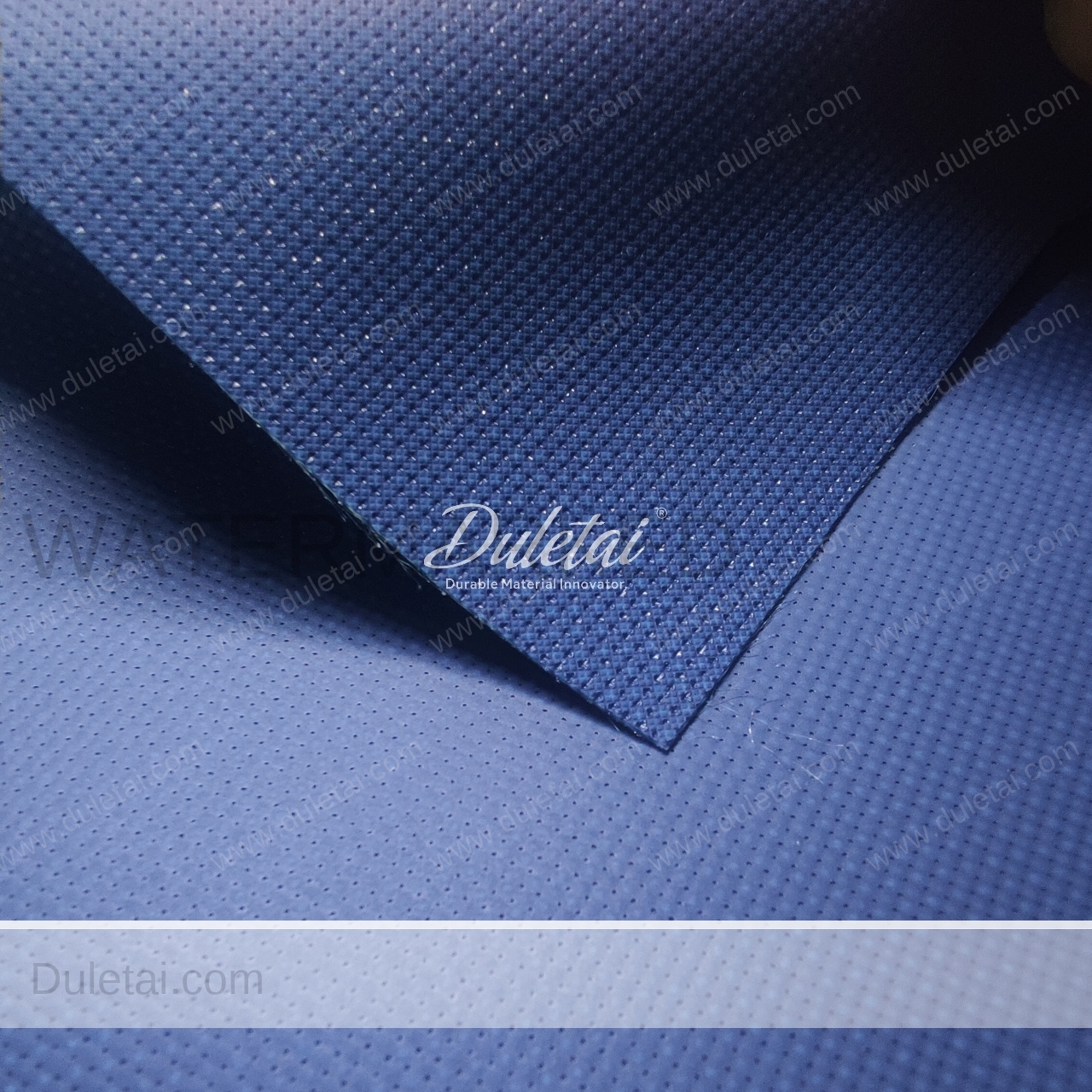 Polyolefin canvas specifications:
TPO double side laminated PP fabric | DuraEco DLT-8002

Technology:

Extrusion laminating

Base fabric:

1000D 20*20

Structure:

TPO film+PP woven base fabric+TPO film / 3 layers laminated

Surface:

Double side matte with embossed pattern

Thickness:

0.55mm

Weight:

400gsm

Width:

1.2-5.2m

Roll length:

50m

Feature:

Hydrolysis resistance, Anti-mildew, Anti-bacterial

Packing:

Paper tube+PE film+Craft paper

MOQ:

1000yards for customization/ 100yards for in-stock
Polyolefin canvas

applications:
Industrial applications for TPO include ground sheets, roofing membranes, agriculture coverings, fish tank, pool cover, fence, medical, sports or truck tarpaulins.

Polyolefins and safety
Polyolefins are chemically inert materials and do not react with the contents. This makes them ideal materials for food packaging. There are no harmful chemicals, additives or by products that can be absorbed by the contents and therefore consumed by the user of the packaging. Polyolefins are extremely safe in contact with food.

Polyolefins soften at temperatures below that of boiling water and should not be used at high temperatures as the material will soften and may even melt. Molten plastics can cause serious burns. Do not use polyolefins for the cooking of food or the boiling of water as it will soften. The material will still not release harmful chemicals into the contents, even at melting temperatures.

Polyolefins also do not maintain their strength at extremely low temperatures. Care should be taken when polyolefin packaging is taken from the freezer as it may crack open when dropped whilst frozen.

Polyolefins are safe to use at ambient temperatures.
TPO fabrics recycling process
The reason why TPO is 100 % recyclable is the fact that thermoplastics can be melted, purified, and re-extruded. This makes it possible for old TPO fabric to be used again in manufacturing new TPO materials.