Hits: 391
Medical tarpaulin is soft supple hand offers exceptional comfort. Flame retardant for the life of the fabric. Durable and tear resistant. Combats bacterial and fungal growth. Limited launder ability. Self-deodorizing. Non-allergenic, non-imitating. Permanent fluid barrier. Anti-static. Foam compatible. Non-allergenic, free of toxic reactions / irritations to skin. Non-toxic, free of heavy metals and heavy metal compounds.
Material: 100% Polyester
Type: PVC Medical Fabric
Width: 1-3.2m
Technics: Warp knitted
Yarn count: 300*500D
Weight: 10.5oz/350gsm
Density: 18*9
Color: Green
Thickness: 0.3mm
Mattress surface: pvc coating
Temperature resistance: -20~70°C
MOQ: 5000sqm
Addon features:Anti static, Anti fungus, Anti mildew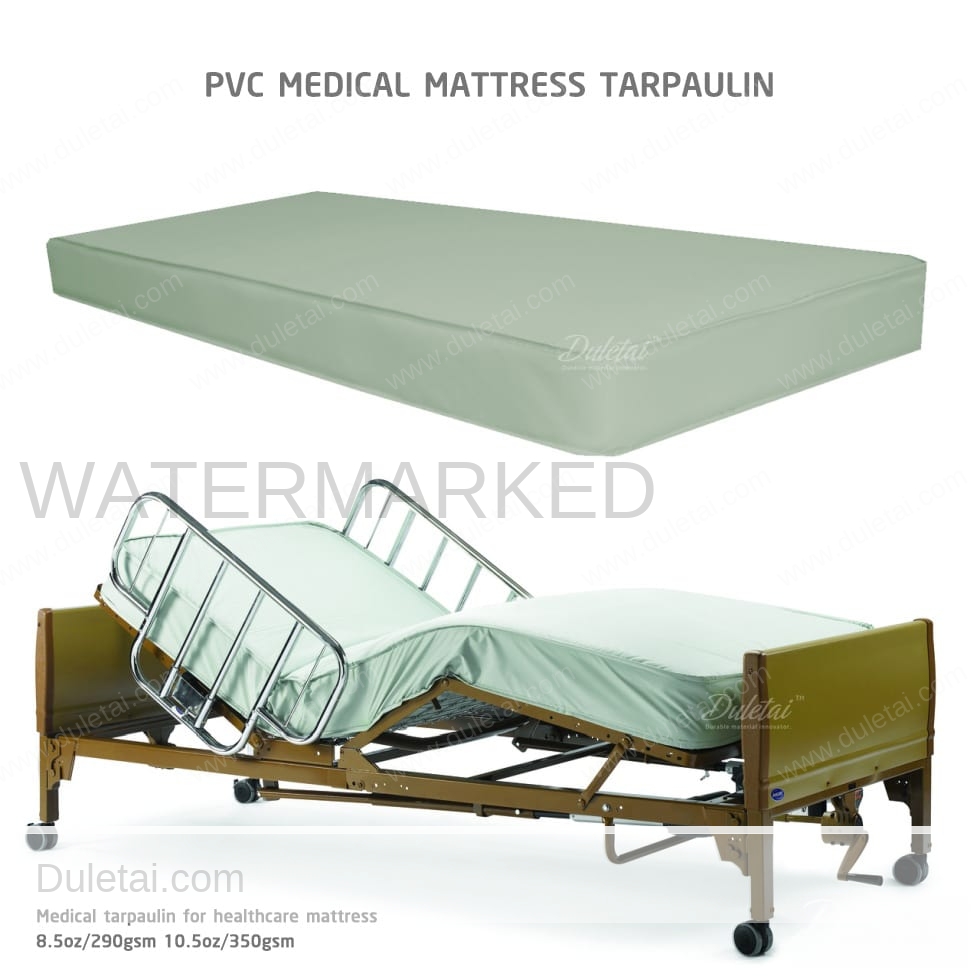 Medical tarpaulin features:

1. Anti-Static
2. Blackout
3. Flame retardant (M1/B1/NFPA701 )
4. Fluorescent
5. Heat-Insulation
6. Tear-resistant
7. Waterproof
8. Anti bacteria
9. Waterproof
10. Anti-mildew
11. Anti-toxic
12. Antimicrobial
13. Anti-stain
14. Anti-odor

Medical tarpaulin applications:

1. Medical mattress, healthcare mattress, hospital bed mattress.
2. Military, tent, pillow, laundry hampers.
3. Stretcher pads, mattress covers, cart covers.
4. Cubical and shower curtains.