Description
Hits: 1376
Green screen fabric is a solution optimized for camera chroma keying, green screen sets the stage for truly immersive broadcasting in a matter of seconds. The green screen seems like an innovative product. It is mostly used by streamers and content creators. Nowadays people use youyube a lot and green screens can be suitable for YouTube users. These products are used by makeup artists, recording interviews and so much more! The green screen area is large offering you full-body effects. Our green screen fabric PU coated polyester oxford fabric. The PU coating is safe to human body and smell-less. This material is specially developed for portable pull up screens. It is wrinkle resistant. It is a durable, wrinkle-free spread, while optimized chroma green fabric that guarantees the cleanest key you can get. No seams. No ripples. Just pure perfection from edge to edge.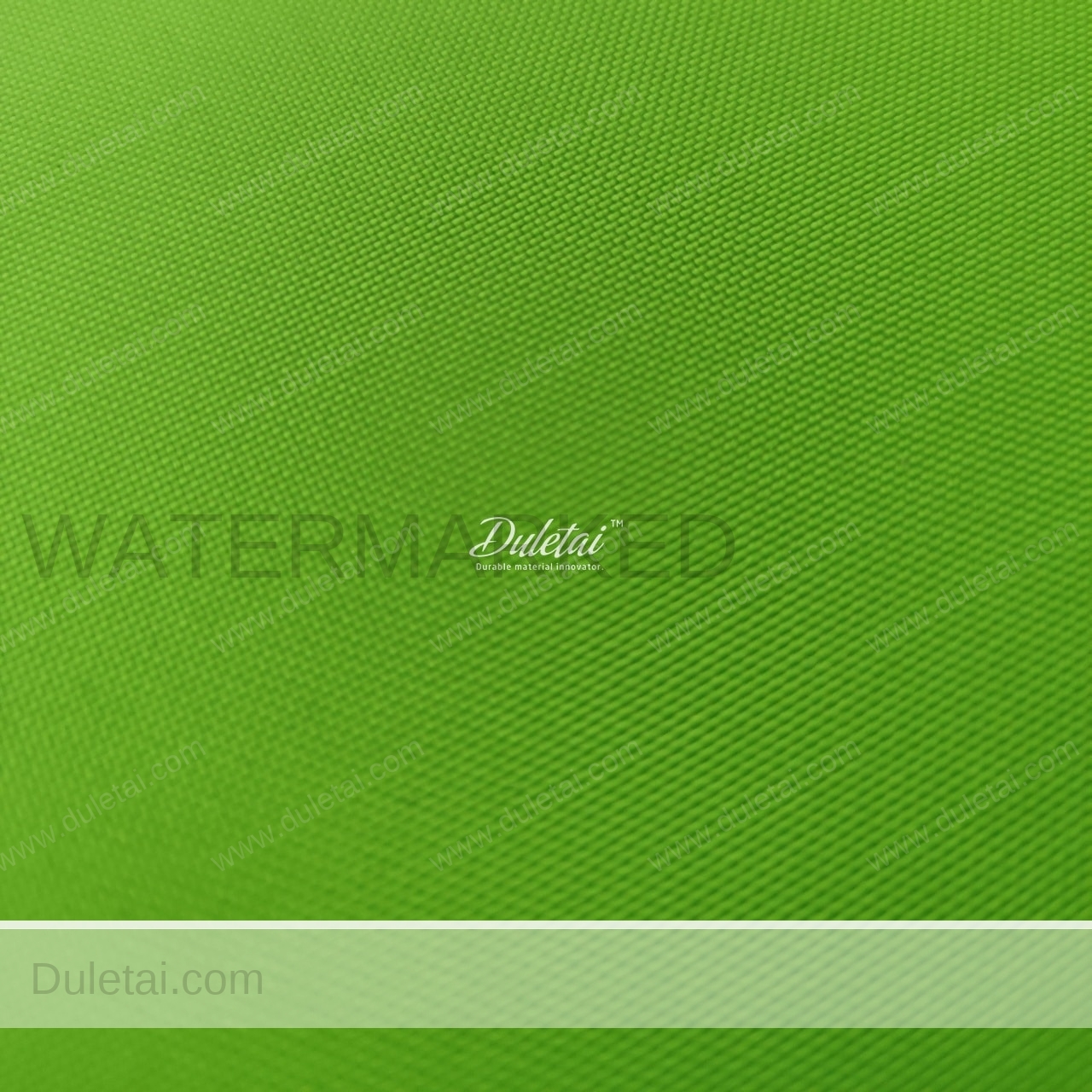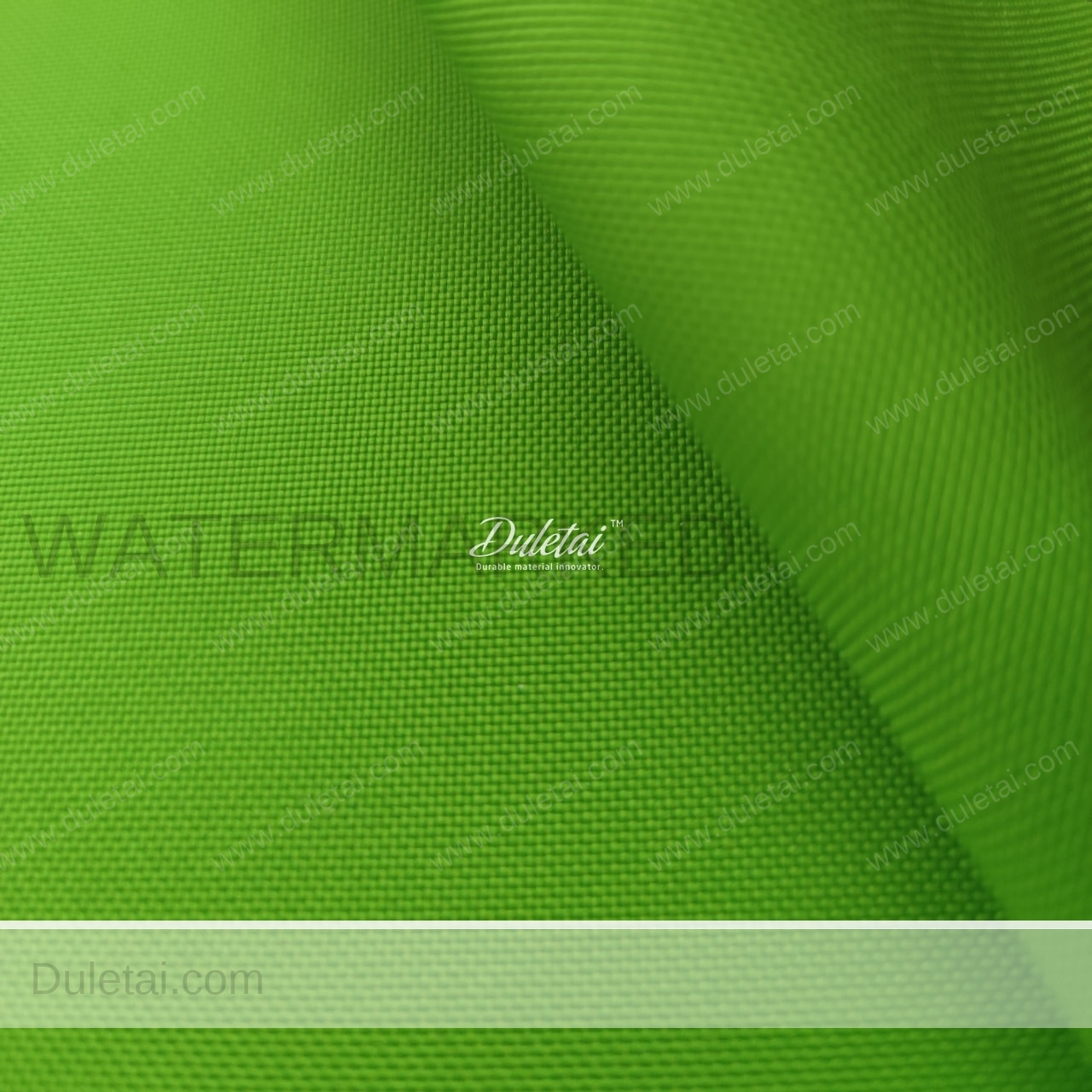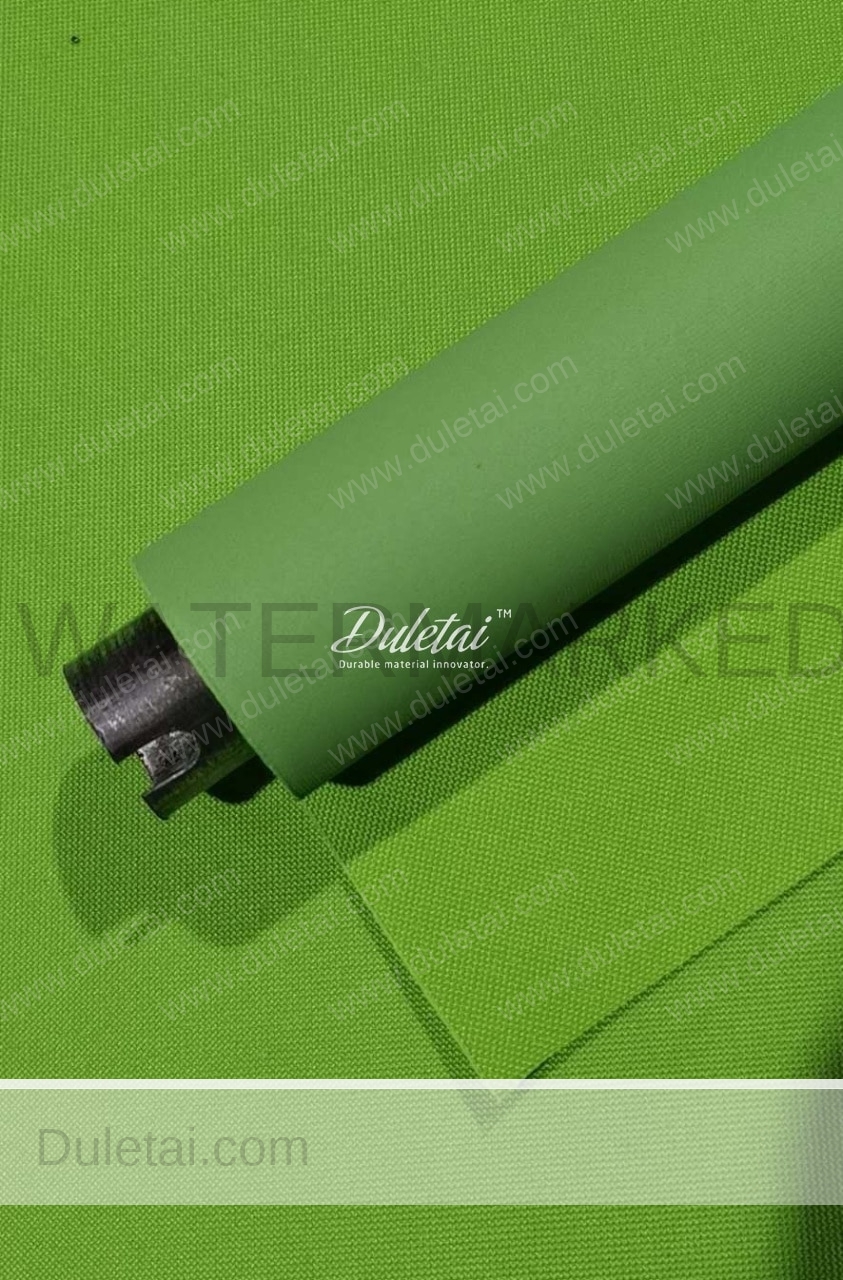 Green screen fabric specifications:
Green screen fabric | DuraScreen DLT-2020

Base fabric:
 300D Polyester oxford
Technology:
Water based PU coating
Weight:
 220gsm
Thickness:
0.32mm
Width:
2.05meter
Roll length:
50/100meter
Packing:
Hard paper tube
Green screen fabric features:
Wrinkle-free

Accurate chroma key

No seams

No ripples

Straight from edge to edge.

Excellent colour fastness

Safe PU coating
Green screen fabric applications:

Weather forecast broadcasts

News presenter

Movies

Youtuber

Ticktok

Blogger
---

About chroma key
Chroma key compositing, or chroma keying, is a visual-effects and post-production technique for compositing (layering) two images or video streams together based on colour hues (chroma range). The technique has been used in many fields to remove a background from the subject of a photo or video – particularly the newscasting, motion picture, and video game industries. A colour range in the foreground footage is made transparent, allowing separately filmed background footage or a static image to be inserted into the scene. The chroma keying technique is commonly used in video production and post-production. This technique is also referred to as colour keying, colour-separation overlay (CSO; primarily by the BBC), or by various terms for specific colour-related variants such as green screen, blue screen and magic pink; chroma keying can be done with backgrounds of any colour that are uniform and distinct, but green and blue backgrounds are more commonly used because they differ most distinctly in hue from human skin colours. No part of the subject being filmed or photographed may duplicate the colour used as the backing, otherwise, the part may be erroneously identified as part of the backing.
It is commonly used for weather forecast broadcasts, wherein a news presenter is usually seen standing in front of a large CGI map during live television newscasts, though in actuality it is a large blue or green background. When using a blue screen, different weather maps are added on the parts of the image where the colour is blue. If the news presenter wears blue clothes, his or her clothes will also be replaced with the background video. Chroma keying is also common in the entertainment industry for visual effects in movies and video games. Rotoscopy may instead be carried out on subjects that aren't in front of a green (or blue) screen. Motion tracking can also be used in conjunction with chroma keying, for example to move the background as the subject moves.
Process
The principal subject is filmed or photographed against a background consisting of a single colour or a relatively narrow range of colours, usually blue or green because these colours are considered to be the furthest away from skin tone. The portions of the video which match the pre-selected colour are replaced by the alternate background video. This process is commonly known as "keying", "keying out" or simply a "key".
Processing a green backdrop
Green is used as a backdrop for TV and electronic cinematography more than any other colour because television weathermen tended to wear blue suits. When chroma keying first came into use in television production, the blue screen that was then the norm in the movie industry was used out of habit, until other practical considerations caused the television industry to move from blue to green screens. Broadcast quality colour television cameras use separate red, green and blue image sensors, and early analog TV chroma keyers required RGB component video to work reliably. From a technological perspective it was equally possible to use the blue or green channel, but because blue clothing was an ongoing challenge, the green screen came into common use. Newscasters sometimes forget the chroma key dress code, and when the key is applied to clothing of the same colour as the background, the person would seem to disappear into the key. Because green clothing is less common than blue, it soon became apparent that it was easier to use a green matte screen than it was to constantly police the clothing choices of on-air talent. Also, because the human eye is more sensitive to green wavelengths, which lie in the middle of the visible light spectrum, the green analog video channel typically carried more signal strength, giving a better signal to noise ratio compared to the other component video channels, so green screen keys could produce the cleanest key. In the digital television and cinema age, much of the tweaking that was required to make a good quality key has been automated. However, the one constant that remains is some level of colour coordination to keep foreground subjects from being keyed out.