Description
Hits: 565
Drop stitch fabric manufacturer value-added services means thanks to the industry chain in our area, we can make all kinds of finished products with our drop stitch fabric according to customer's request. Customer can provide design then we do the rest. We have the experience and capability to make all kinds of readymade inflatable items professionally. It's a pretty amazing material we're using to build SUP Boards, our inflatable drift boats, and the Fishing Watercraft. Other uses for the technology have been floating docks, high-pressure rescue lifting bags and airplane wings! This material lets us build inflatables with flat surfaces that can be inflated to rock-hard rigidity. You get hard-shell performance along with the easy transportation and storage of an inflatable. What makes this possible? Tens of thousands of fine threads.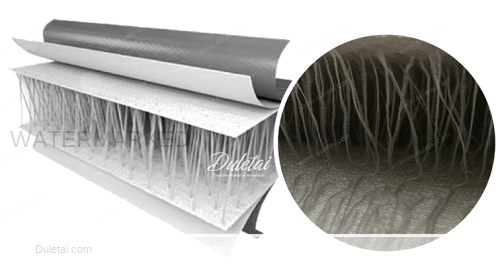 Drop stitch fabric datasheet:
Drop stitch fabric | DuraTarps DLT-6805

Technology:

High tensile polyester base fabric + Multiple layer PVC Lamination 

Top and bottom film thickness:

1.3mm

Base fabric:

500D 16*22

Pattern:

Dot, Wave, In-line

Surface:

Matte/Custom print

Space Length
5cm(+/-5%)

Weight:

2600gsm (+/-200)

Width:

1.05-2.06m

Tensile Strength (2 Layers) 

4100 x 2800 N/5cm

Adhesion Strength (2 Layers)

150 N/5cm

Recommended air pressure:

15PSI (lbs/inch2)

Maximum air pressure:

30PSI (lbs/inch2)

Temperature range:

-50 ~ +70℃

Options:

6P/16P free, Flame retardent, Anti-fungal, Reach

Packing:

Paper tube+PE film+Craft paper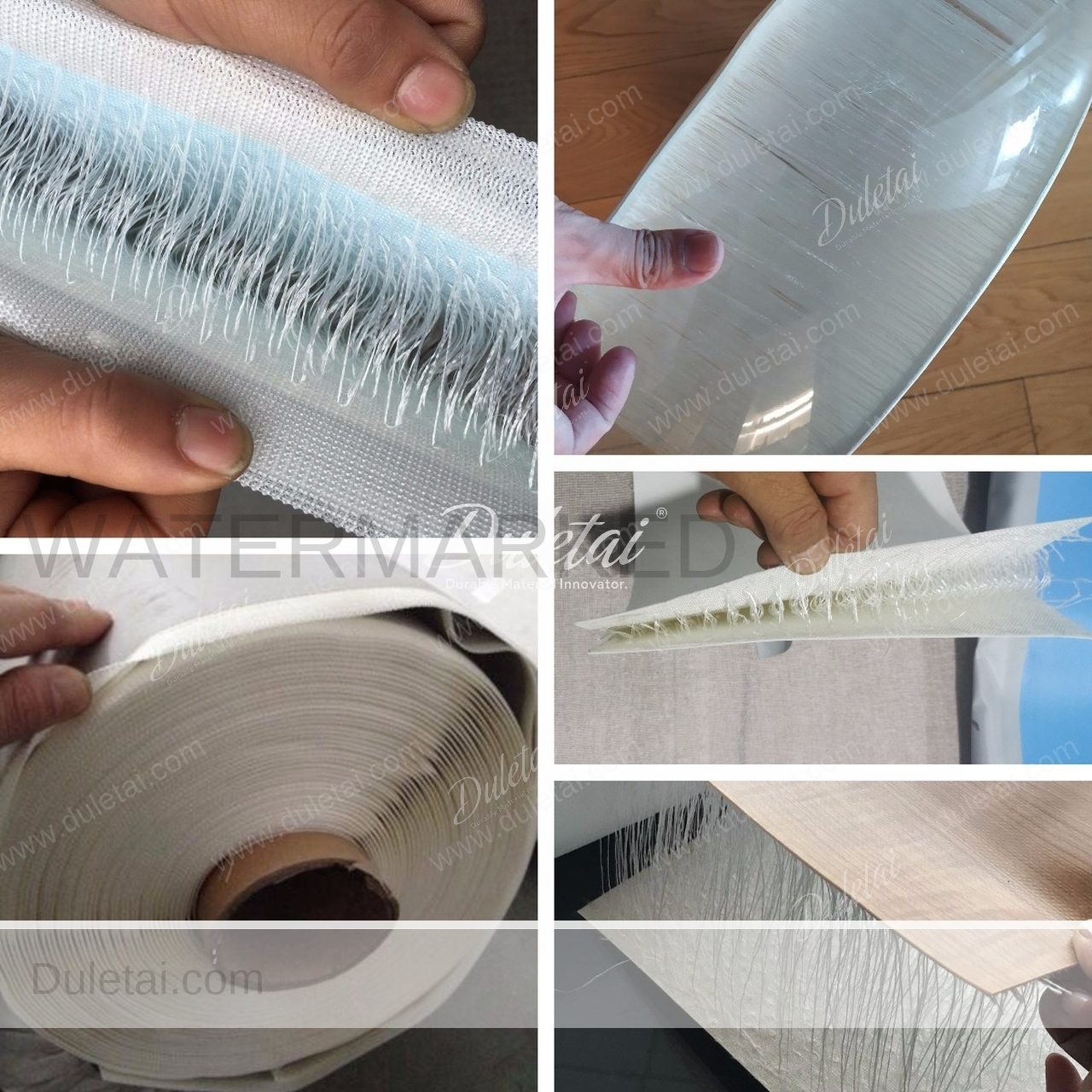 There is increasing concerns from Europe and US regarding Phthalates. Phthalates refers to Phthalate Esters / PAEs, which are common addictive to soften plastics especially PVC in past 40 years and 80% of Phthalates are used in plastic products. It exists in others include inks, adhesives, sealant agents, paints, film coatings, glass fibers, leather, rainwear, footwear, dyestuff, perfume, softener, polish remover, lubricant, cosmetics and isolation for cables. Phthalates has toxic for reproduction. Based on the application and customer's safety concerns, there are tests based on different Phthalates. The common testing are 3P, 6P, 7P, 15P and 16P. Our product has passed reach standard, and for higher requirement, we can make 6P/16P. 
Drop stitch fabric applications: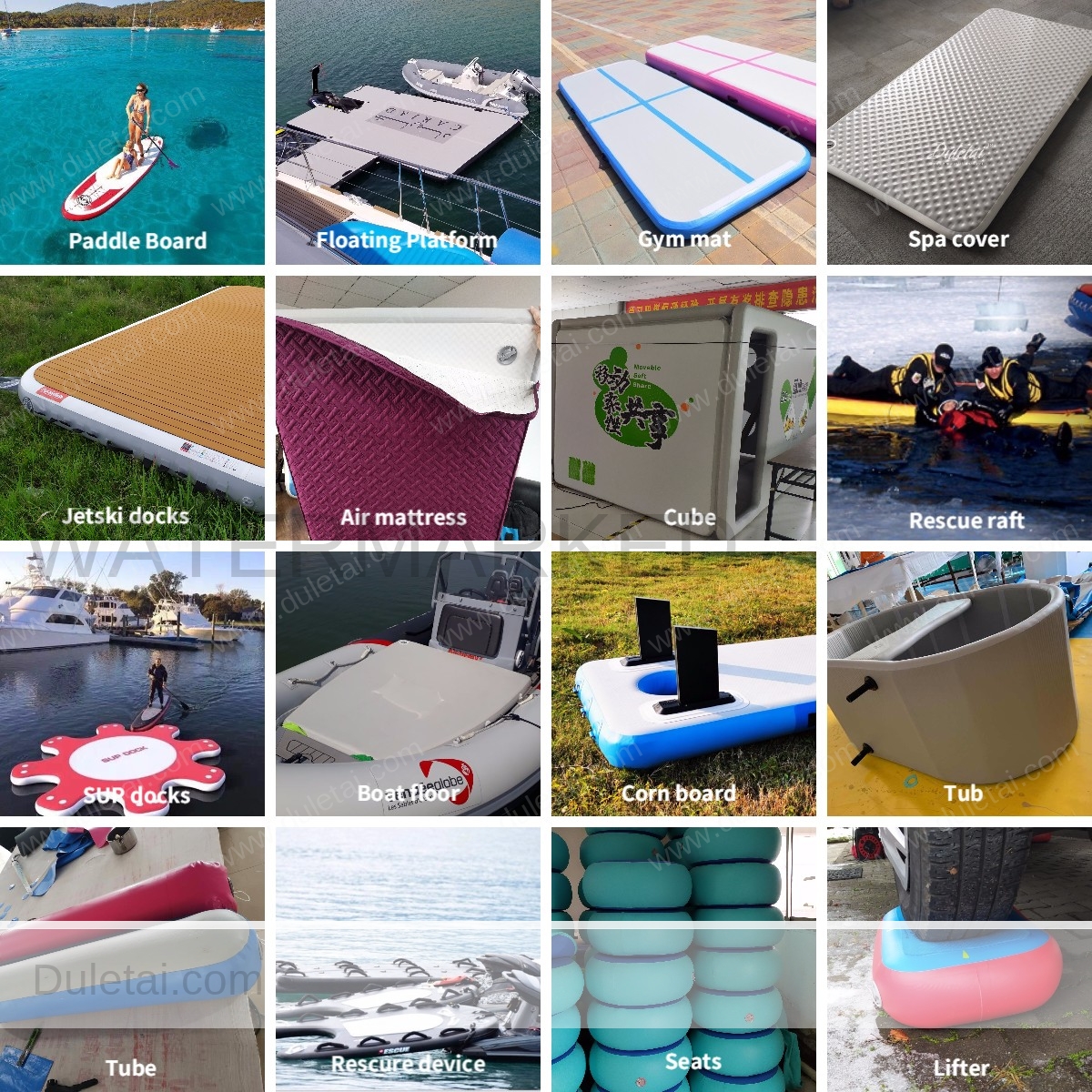 Inflatable boat bottom
Mattress
Inflatable swimming pool
Air deck
Sup board
Air mat
Gymnasium mats
READY MADE PRODUCTS:
Since 2015, we setup a facility with experienced team to make dropstitch OEM products like SUPs , Air mattess, Floating Platforms and all kinds of custom built inflatable products. During these years we have trained a group of professional designers and experienced workers. The whole process from material manufactuering, material cutiing, silk printing , bag sewing and testing are all finished by ourself. So quality is 100% under control. And we can also help a lot customers to upgarde their products with latest technology and material.
More details about custom built projects and dropstitch finished products division please visit: