Description
Hits: 582
Double Chamber Floating Platform Specifications:
Material: Double layer drop stitch/PVC fabric/EVA foaming
Length: 2-15meter
Customizalbe: Material colour , EVA design, Screen printing, UV printing, Rubber Logo, Warning Label, Full colour paper carton, Pump
Double chamber floating platform is a revolutoinary improvement for the safety standards of the floating raft market. Made of strong, durable, heavy-duty double wall drop stitch fabric and PVC fabric and comes in many colors. Thanksto the isolated small air chamber, 30-50% buoyancy of the floatation is guaranteed, that means the users' safety on the water has double insurance with our technology. The double chamber floating platform with an integrated construction with extra air pillars and sidewalls placed in the center part of the deck. With the DuraInflate double chamber design, it makes the user feels just like standing on a hard board. Easily inflatable, stiff and stable, completes with a high pressure foot pump and when you are done, it rolls up for easy transporting.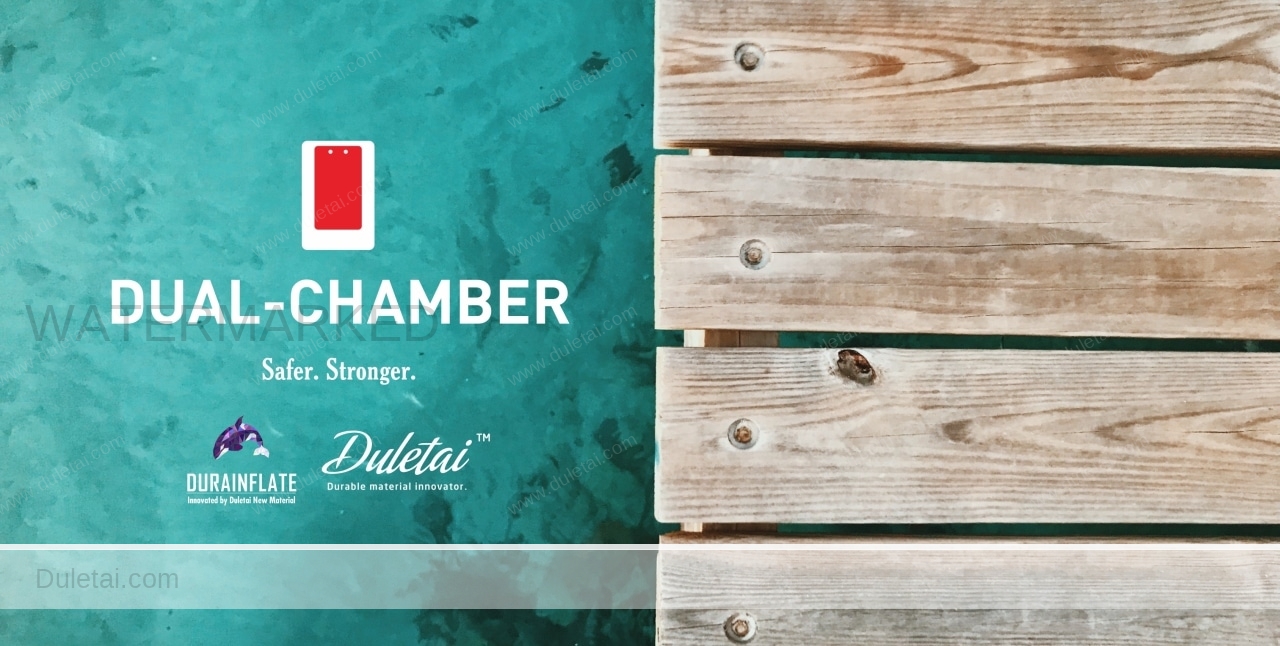 Double Chamber Floating Platform Features
Anchor D-Rings
Soft Neoprene Handles on All Sides
Dual valves for quick inflation
Durable layered drop stitch material
High Pressure / High Volume Pump for Quick and Easy Inflation
Compact storage straps
Pressure upto 15psi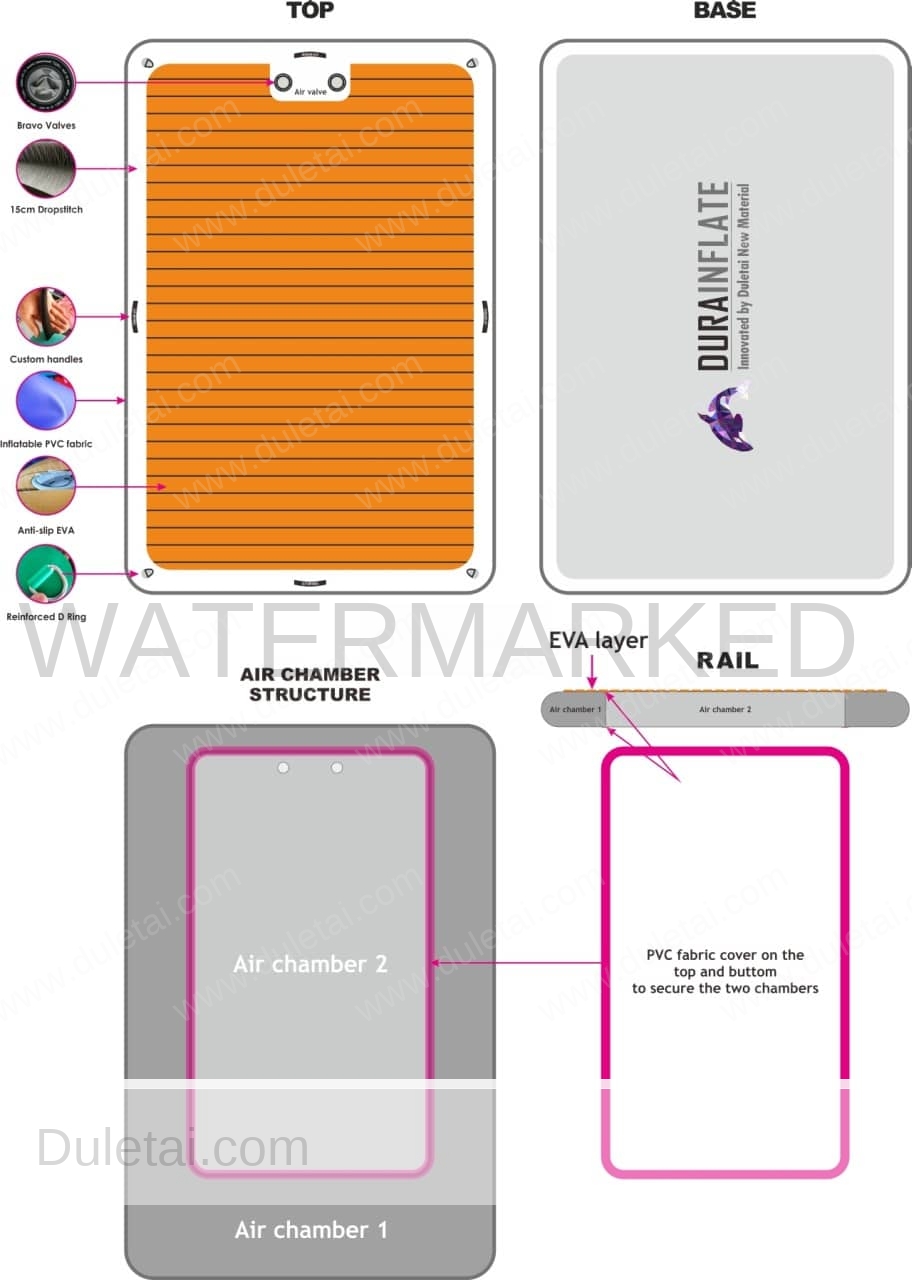 Innovated double layer dropstitch material 
For double layer sup, the old fashon way is glue the extra pvc layer by human hand, in this way, the main disadvantage is small bubble and extra weight of glue.  To overcome this kind of problem for high end customers, we developed the "Machine pre-lamination" double layer lamination tech what  is recognized as the industry's leading construction process for drop stitch material. We add a top and bottom second PVC layers which are directly hot laminated onto the core layer and around the drop-stitch material like a sandwich in the raw material making process. It creates a torsion stiffness and bonding, which leads to an ultimate blend of performance, quality and light weight. Therefore, the "Machine pre-lamination" tech is the future, it offers an innovative stronger drop stitch core material by using a less glue laminated construction. Adding the"Machine pre-lamination" to our manufacturing process makes the dual chamber SUP absolutely more durable and ensures a better performance. "Machine pre-lamination" tech double chamber SUP is 25% lighter, 30% stiffer and more environmental friendly than the traditional single layer board.
More details about custom built projects and dropstitch finished products division please visit:
www.durainflate.com