Hits: 45
Blockout PVC tarpaulin is PVC coated fabric 100% opaque. It is designed for marquees and tents for events. Blockout PVC tarpaulin, which has a very high thermal deflection ratio, ensures optimum comfort in areas with strong sunlight. The opacity is the blockout tarpaulin's major asset. The intermediate layer prevents show through of the image from the respective opposite side, thereby assuring maximum impact of the graphics on both sides.   The Blockout PVC tarpaulin is made of polyvinyl chloride (PVC). The material is heavy, robust and extremely tear-proof, making it ideal for long-term use outdoors. The smooth surface on both sides yields brilliant colours. The tarpaulin is without structure and has a smooth feel. The material can be wiped clean with a gentle cleaning agent and water.Thanks to its outstanding weather-resistance, the material is suitable for both indoor and outdoor use. It is particularly rugged and durable. Large size structures may be made, due to its mechanical strength. Now available in grain and 3D finish. Blockout tarpaulin is a reliable weather-resistant material for both short- and long-term advertising campaigns. The tarpaulin is light-proof, due to which the printed motif remains non-distorted and is well-visible from all sides. To make sure that the tarpaulin remains in place even in bad weather, we supply it with customised eyelets. Our Smooth Block out Vinyl presents your artwork in a premium fashion. Its non-transparent property fits best in heavily-lit areas and outdoor settings. The elegantly smooth finish makes it appropriate for any style of event with any budget. Width up to 5.1m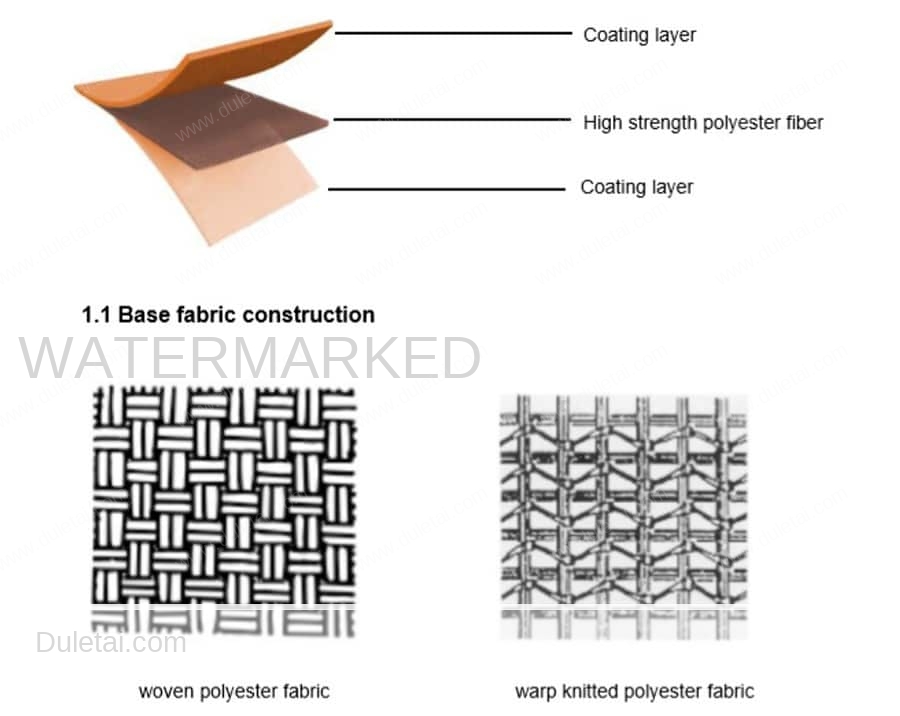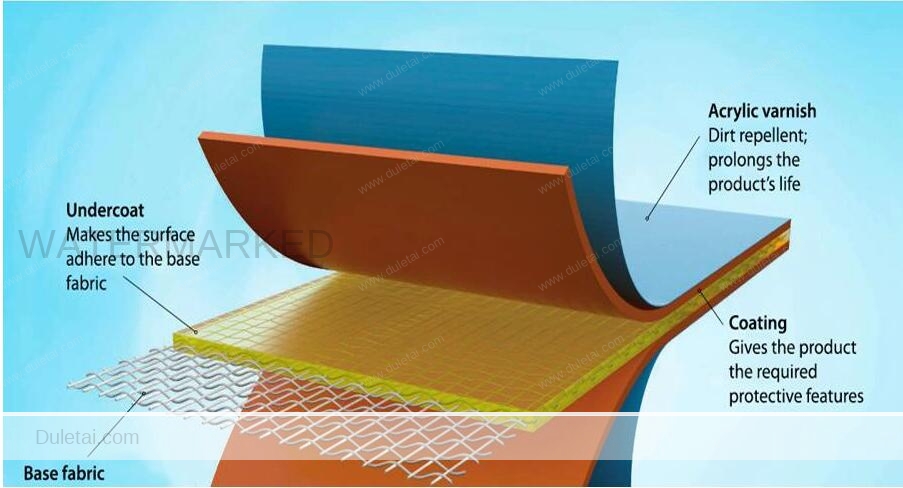 Blockout PVC Tarpaulin Specifications
Item: 650GSM 1000D 9×9
| | | | |
| --- | --- | --- | --- |
| Base Fabric Yarn | Denier | |    1000 x 1000D |
| Base Fabric Density | Thread/inch | FZ/T01003 |   9×9 |
| Finished Fabric Weight | Gram/m2 | FZ/T01003 |  650 |
| Tensile strength at MD | N/5cm | GB/T1040 | 1600 |
| Tensile strength at CD | N/5cm | GB/T1040 | 1300 |
| Tearing Strength at MD | N/20cm | GB/T16578 | 395 |
| Tearing Strength at CD | N/20cm | GB/T16578 | 345 |
| Peeling Strength | N/5cm | GB/T3917 | 48 |
| Temperature range | ºC | |  -25 ~ +70 |
| Flame retardancy | | NFPA-701 | Optional |
| Anti UV | | | 3years |
| Flame retardancy | | NFPA-701,B1 ,B2,M1.M2 , | Optional |
| Environmental | | E N – 7 1 , R o H s | Optional |
| MOQ | M | 2500LM | |
| Packing | | Kraft paper | |
| Lead time | | 20-25days | |
Item: 850GSM  1100D 23X23
 Base Fabric Yarn
Dtex
 High tenacity polyester 1100 Dtex
 Finish:
Gloss
Coating
PVC coating
Color
White  Block out
Base Fabric Density
Thread/cm
FZ/T01003
  23×23
Finished Fabric Weight
Gram/m2
FZ/T01003
  850±5%
Thickness – finished product
mm
GB/T6672-2001
  0.70±0.03
Tensile strength at MD
N/5cm
GB/T1040
 3000
Tensile strength at CD
N/5cm
GB/T1040
 2500
Tearing Strength at MD
N/5cm
GB/T16578
300
Tearing Strength at CD
N/5cm
GB/T16578
290
Peeling Strength
N/5cm
GB/T3917
90
Temperature range
ºC
 -20 ~ +70
Flame retardancy
NFPA-701,B1 ,B2,M1.M2 ,
Optional
Environmental
E N – 7 1 , R o H s
Optional
MOQ
M
2500LM
Packing
Kraft paper
Lead time
20-25days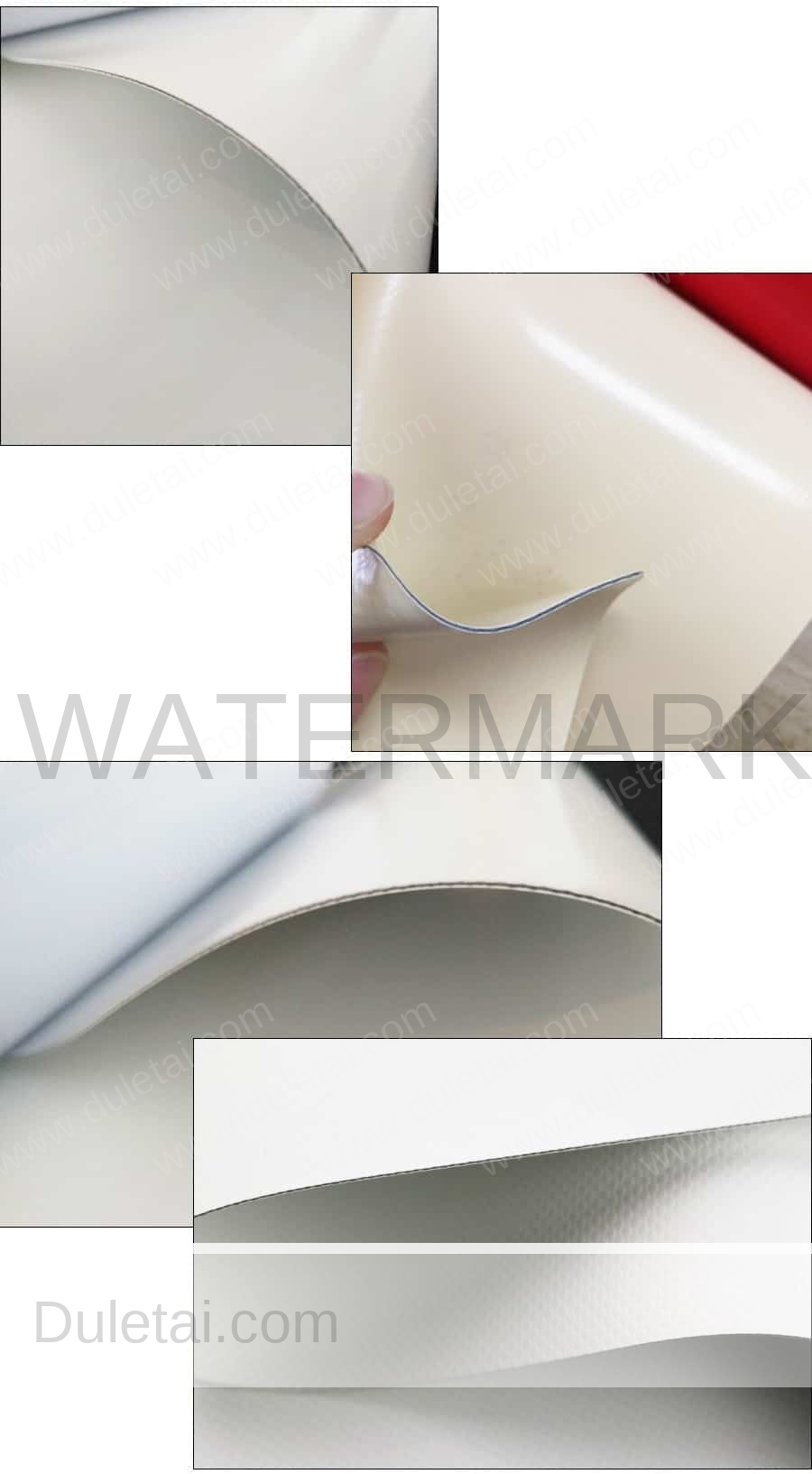 Blockout PVC Tarpaulin Applications: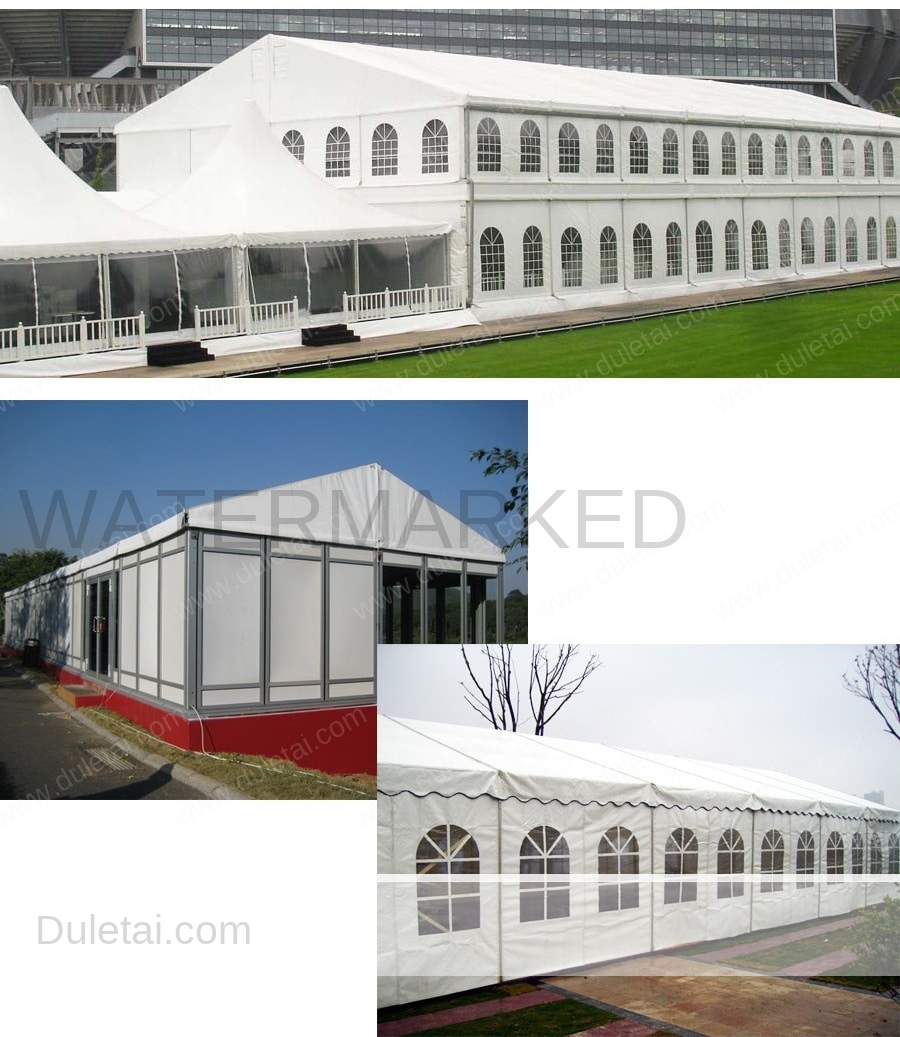 Blockout tarpaulin is ideal as an indoor and outdoor advertising space. A standard application is as banner on construction fences or scaffolds, bridge railings or barriers. In these locations, the material shows its strength and stability under harsh weather conditions. Indoors, the material is mainly used as advertising banner, for example suspended in supermarket aisles, shopping centres or hardware stores.
In our online shop, you can order blockout tarpaulin under the product name "Tarpaulins, 4/4 colours". You can have the tarpaulin printed on both sides to your size specifications. Just enter your desired size up to 400 cm x 200 cm on the product page in the product configuration section when ordering your blockout tarpaulin. The minimum size is 100 cm x 100 cm.
To make installing the blockout tarpaulin as easy as possible, you can order your tarpaulin fitted with weather-proof eyelets in 50 cm intervals. To do so, go to the "Eyelets" section in the additional options and specify where to apply the eyelets (along the short or long end). You can also choose to have eyelets fitted along all sides of the tarpaulin.