Fiberglass roller blinds have self-cleaning, environmental protection, fire retardant, antimicrobial, anti-static, flat and so on . It's an innovative products in the textile industry which to fill the gap in our country . Now it have decoratived indoor, mostly was  exported, also was used for domestic luxury hotels and luxury apartments, offices and residential areas widely.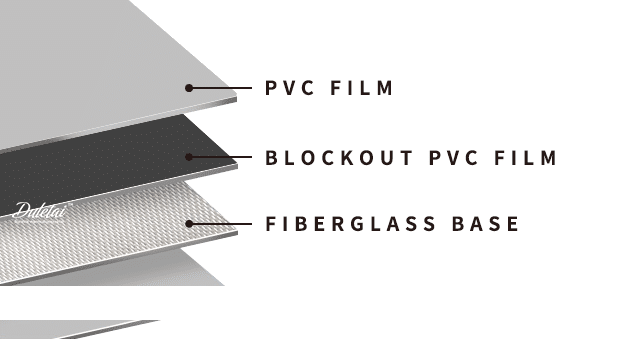 Brand name: Duletai
Model number: DLT1000 Fiberglass roller blind fabric series
Place of origin: Zhejiang, China (Mainland)
Material structure: PVC+PVC+Fiber Glass+PVC
Color: White/Grey/Ivory/Beige colors or customized
Width: 1.02m-3.2m
Weight: 560g(±20g)/sqm
Thickness: 0.40mm± 0.02mm
Tensile load meridional: ≥2000 N/5cm DIN53354 Zonal N/5cm
Tear load meridional: ≥80 N/5cm DIN53363 Zonal N/5cm
Peel off strength meridional: ≥80 N/5cm DIN53357 Zonal N/5cm
Suitable temperature: -20° to +70°
Function: 100% blockout, Flame-retardant(B1), High UV resistant, Anti midew/fungus, Anti-static, Easy clean, Heat insulation, Water-proof
Package: Hard paper tube packing
Meter per roll: 30m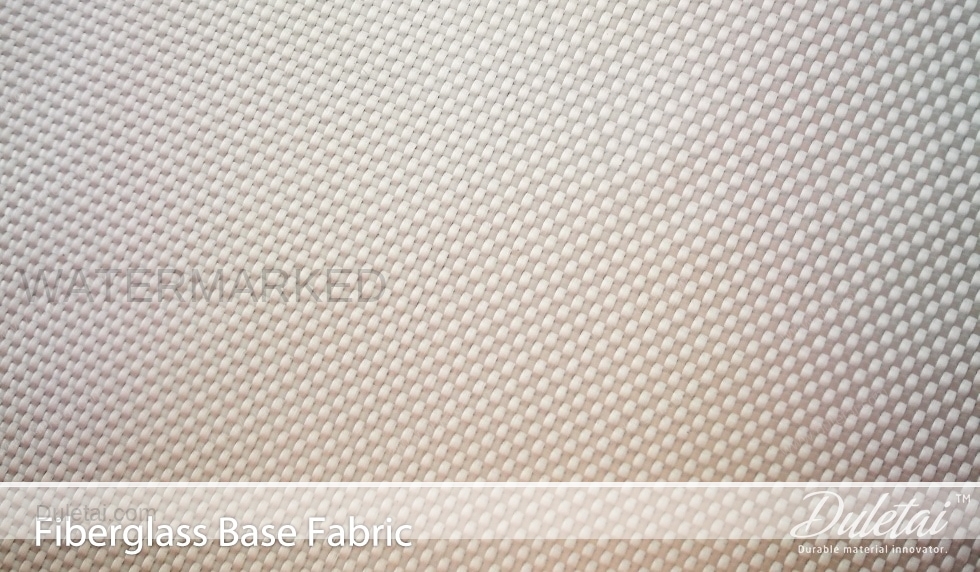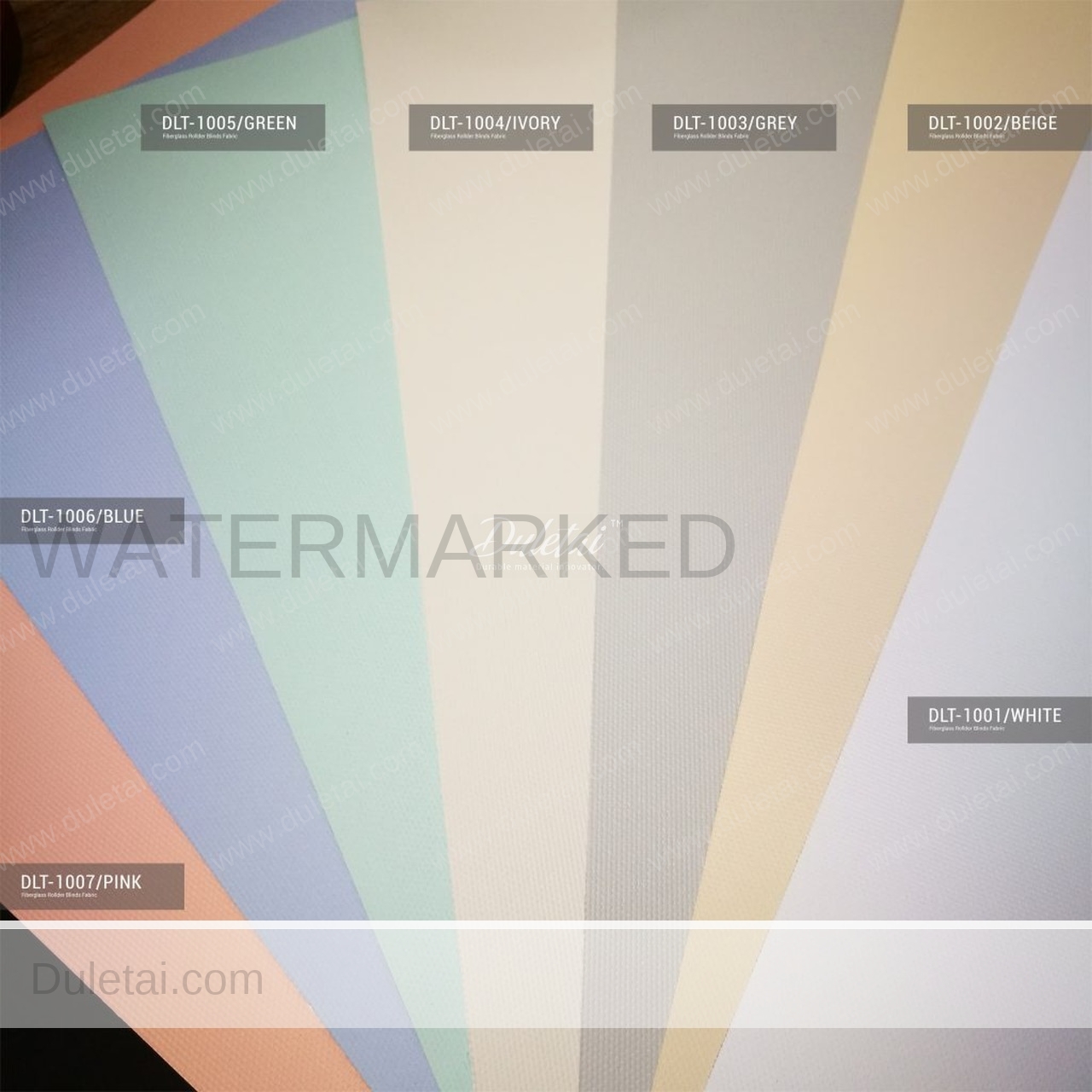 Applications: Fiberglass roller blinds has the characteristics of light shade, heat insulation, environmental friendliness, flaming resistance, mould and bacteria prevention, static resistance, high flatness, etc. As an innovative product in textile industry. It is mainly for export and is widely applied to foreign and domestic curtain manufacturers who makes roller blind curtains for high-grade hotels, high-grade office buildings, offices and high-grade residential areas, etc…
Advantages: Temperature control and thermal insulation. Fiberglass roller blinds have the function to regulate room temperature with the added thermal insulation they offer. Thermal insulation is to with keeping the temperature, meanwhile blackout curtain fabric does offer an effective defence to keep chills out and warmth in when the temperature drops, it also keeps your home from the strong summer sunlight. The special fiberglss layer for blackout curtains and blackout blinds helps to keep your room cool on hot days. If you've ever been kept awake by irritating little noises from the street below that pull you back from the edge of blissful sleep, you'll appreciate the noise reduction abilities of our fiberglass roller blinds. The extra thick lining of our readymade blackout curtains helps to dampen noises, contributing further to the peaceful sanctuary you need when you are drifting off to sleep.
Fiberglass roller blinds versions:
We have developed 2 types of window curtain fabrics with fiberglass core. DLT-1100 series Low desity base fabric(Lite) and DLT-1000 series High desity base fabric (Standard). These 2 versions all have the same function and life time, difference is the lite version DLT-1100 surface is fiber textured and standard version DLT-1000 surface is smooth. And the weight is different according to the follow spec of the 2 version.