Ambient light rejecting screen is angular reflective rejects ambient light for short throw projectors and lazer projectors.  High fidelity gray surface that produces superb clarity and sharp images, and 88% polarization retention. Active 3D and 4K Ultra HD ready. Flame retardant, complies with NFPA 701 standards, mildew resistant, and easily cleans with microfiber cloth. Ambient light rejecting screen material is perfect for environments that have little or no control over incidental/ambient light. Raw, pre-cut cloth projection screen material is perfect for custom, home theater and budget-friendly applications. This is the same award winning, high-end, industry grade front projection screen material used by many famous brands. Fixed frame application is highly recommended.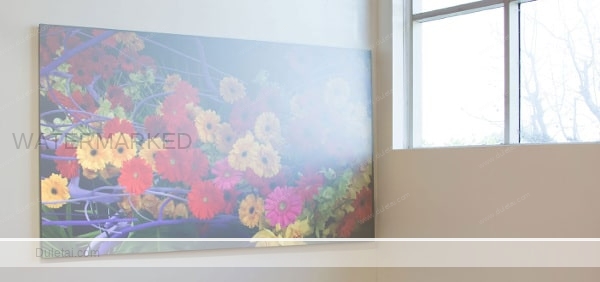 An undoctored photo showing ambient light from an outside source washing out a matte-white projection screen.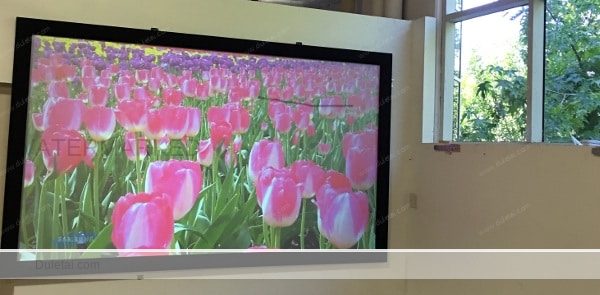 An undoctored photo of an ambient light rejecting (ALR) screen in action.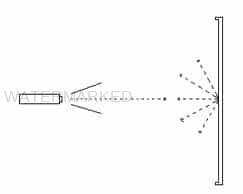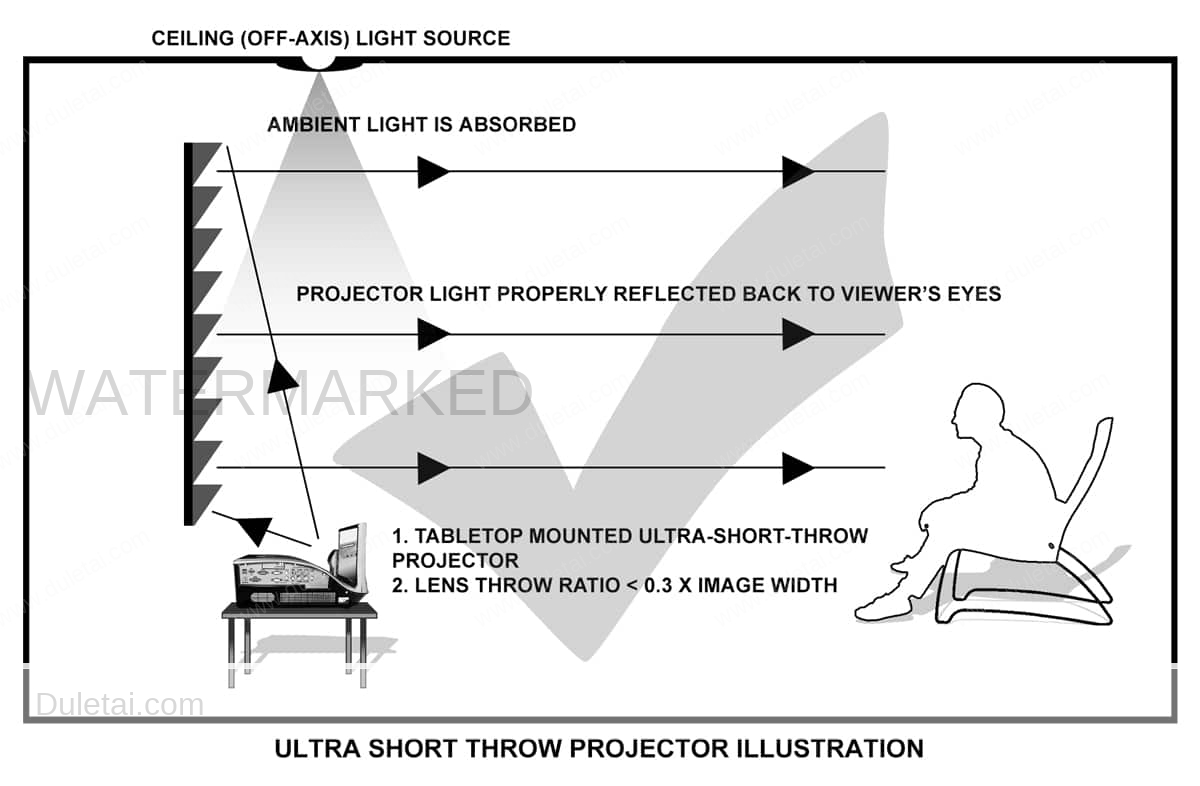 Fire resistant: Yes
Mildew proof: Yes
Cleanable: Yes
Antistatic: Yes
Gain: 1.0
Suitable temperature: -20℃-+40℃
Viewing angle: 80° ( L&R 40° )
Thickness: 45s
Ready made fixed frame ARL screen: 80″/100″/120″