Acrylic awning fabric has a visual soft qualities and feel all its own. Acrylic awning fabrics are highly resistant to UV light, mold and also water. The base fabric is highly breathable, so warm air and also dampness will not be caught. During the service coloring process, color pigments are included in the acrylic fibers while the fibers are in a semi-liquid state. As a result, the shade ends up being an important component of the fiber, and unlike piece-dyed acrylic, will not clean out. Solution-dyed acrylic fabric is translucent (depending upon the shade), generally considers 8 to 10 ounces, could experience some shrinkage in winter, some stretch in hot weather and is exceptionally water resistant (not totally water-proof). Acrylic awning fabric is an awning fabric that is stretch resistant and typically does not leak. And more, the color-fastness and colorful, solution-dyed woven acrylic is additionally weatherproof, that makes it a good option for stormy areas.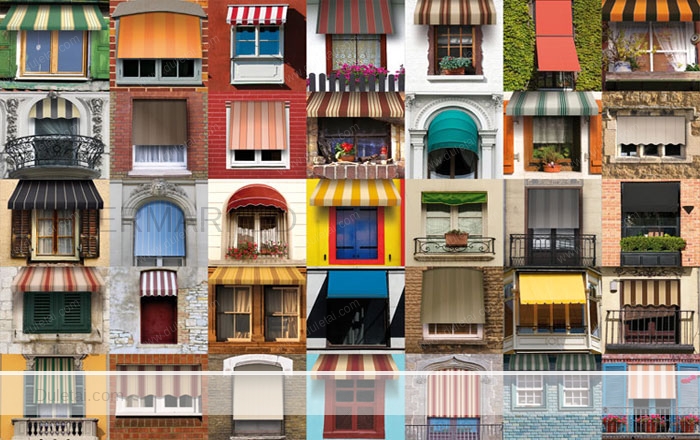 Material: 100% acrylic fiber
Technics: Woven
Feature: Shrink-Resistant, Tear-Resistant, Waterproof, Water repellent, Water resistant
Weight: 150-400GSM
Width: 120cm—1.50cm
Color: Customized
Color fastness: 1000hrs,grade 8class
Warranty: 5years
Delivery time: 15days-20days
Acrylic awning fabric applications:
Awnings, Boat covers, bimini tops, sail-covers, tents, patio umbrellas,window curtain, shower curtain, weather guards, outdoor furniture and cushions, car covers, convertible tops,
Canopies, marine engine covers and any other use where the very best outdoor fabric is desired!